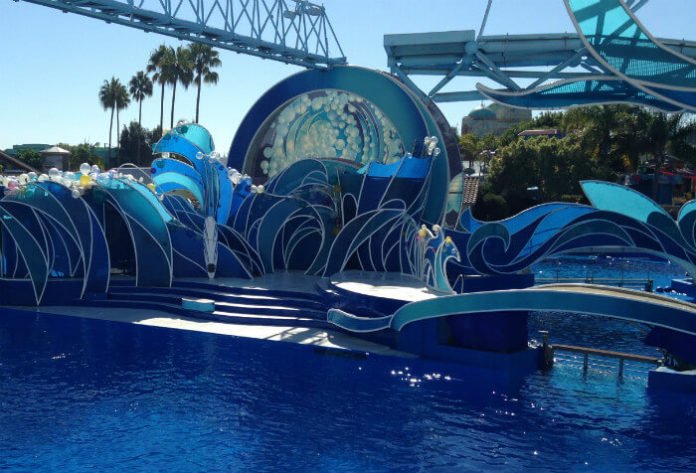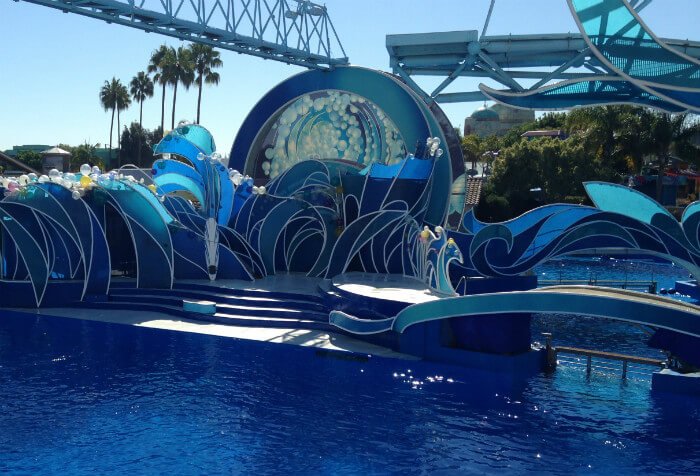 If you click on the links in this post, we may earn money from the companies mentioned in this post, at no extra cost to you. You can read the full disclaimer here.
If you are planning to visit SeaWorld San Diego, California, then I know you'll want to save money, so today I'm writing about ten ways that can save you money on SeaWorld tickets.  I hope you can use one of these ways to make a trip to SeaWorld San Diego more affordable, because I know you'll love a visit to SeaWorld San Diego just as much as my family has loved visiting SeaWorld San Diego!
Book online: You can save up to $20 by booking an any day ticket in advance through SeaWorld San Diego's website.
Visit more than one day: If you stay more than one day, you can save a lot of money because SeaWorld San Diego has a current promotion going where you can buy a 2-day ticket for for only $20 more than a 1-day ticket. I really like being able to buy a ticket for more than one day personally because unless your trip to San Diego is very short or you have a lot of other things you need to be doing while you're in San Diego, it's really nice to have some flexibility with your stay.  That way, if you visit and say, there's bad weather or your kid gets cranky, you don't feel well, etc., you can leave and come back the next day for no extra money.  And there's a lot to do at SeaWorld San Diego so you may not get done with every thing you want to do in one day.
Buy a fun card: If you know you'll be visiting San Diego more than once during the year, or you'd like to be able to visit San Diego more than once, then the fun card is a really good financial decision. This is what I've bought in the past for SeaWorld.  The Fun Card costs the same as regular admission (without any kind of online discount), but if you buy it you get unlimited admission to SeaWorld between now and December 31, 2019.  This is great because SeaWorld San Diego has a lot of fun seasonal events, like SeaWorld San Diego's Halloween Spooktacular & SeaWorld's Christmas Celebration, so you'd be able to see the park during the summer, at Halloween and at Christmas all for one low price.
Single-Day Ticket & Eat Free All Day Ticket: If you've ever been to an amusement park before, then you know how expensive food can get. Buying this pass means you not only get admission into the park but you can eat free at participating restaurants (Calypso Bay Smokehouse, Shipwreck Reef Café, Mama Stella's Pizza Kitchen, Pineapple Pete's Island Eats and Flatbreads & Fry Cones) all day.
Buy an annual pass: An annual pass is more expensive than a fun pass, but it does get you a lot of awesome perks, such as free parking (which is $20/visit), discounts on food & merchandise, discounts on park extras (such as SeaWorld Animal Interaction Programs), and, depending on which annual pass you buy, a bunch of other extras, so it can actually save you even more money than a fun card if you visit a lot.
Buy a vacation package: If you don't live in San Diego and you'll be needing a hotel during your time in San Diego, then consider buying a vacation package through SeaWorld.  This gets you your hotel and tickets plus extras, like reserved seating for shows and a free souvenir.
Military Discount: Once again, joining the military might be an extremely drastic measure to get free SeaWorld tickets, but if you should know that SeaWorld San Diego does have a Waves of Honor program that gives active duty military members, activated or drilling reservist or National Guardsman 1 complimentary admission ticket per year and up to 3 complimentary tickets each year for 3 direct dependents.
San Diego 3-For-1 Ticket: If you want to visit SeaWorld San Diego plus the San Diego Zoo, then you should buy the San Diego 3-for-1 ticket.  This gets you admission to SeaWorld San Diego, San Diego Zoo and San Diego Zoo Safari Park and you save money by buying them together; you can buy it here.
Go Card: If you want to visit SeaWorld San Diego, the zoo plus other attractions in the San Diego area, then you should buy a San Diego Go Card. The GO Card gets you admission to SeaWorld plus admission to other San Diego attractions, such as the San Diego Zoo, Safari Park or LEGOLAND California.  The GoCard will only save you money if you want to visit multiple attractions in San Diego because if you do, by buying admission to all the attractions together through the GoCard, you save a lot of money.
CityPASS: Similar to the Go Card is the Southern California CityPASS. This helps you save $159.99/person if you are planning to not only visit SeaWorld San Diego but also LEGOLAND California, Disneyland & California Adventure and a choice of San Diego Zoo or Safari Park.  Like the Go Card, this only saves you money if you want to do all these attractions (which, let's face it, would be a lot of fun).