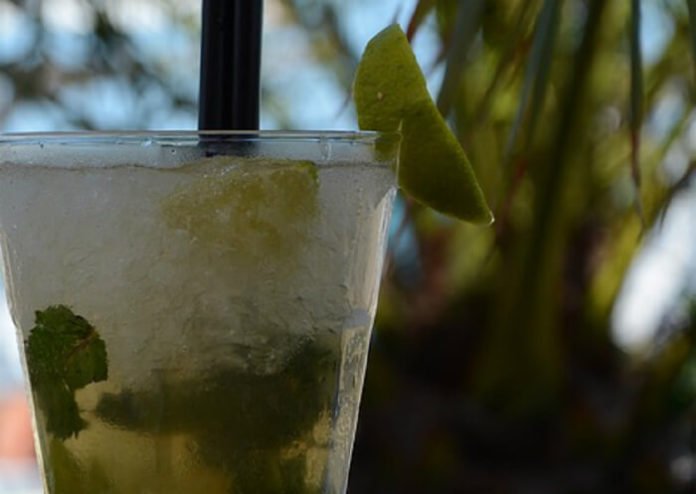 If you click on the links in this post, we may earn money from the companies mentioned in this post, at no extra cost to you. You can read the full disclaimer here.
Picture yourself eating delicious food & sipping fine wine.  Now picture yourself doing this in a day in which you also get to enjoy fun games, take in great entertainment, ride thrilling rides & see amazing animals. This is just some of what you can get at the Food & Wine Festival at Busch Gardens Tampa Bay.  If you are visiting the Tampa/St. Petersburg/Clearwater, Florida area at all between March 16th & April 28th, then you got to go to Busch Gardens for this festival – and if you aren't visiting the area, then you may want to consider changing your travel plans once you see what Busch Gardens has in store for its guests!
Here are 5 reasons why I think you should consider attending the Busch Gardens Tampa Bay Food & Wine Festival:
Food: Located throughout the Food & Wine Festival are culinary cabins & tents filled with delicious foods.  Some of the food cabins & tents in the past have included:

The Heartland: Includes St. Louis Ribs & Potato & Cheese Pierogis
SoCal: Includes Blistered Shishito Peppers & Baja Fish Taco
Northern California: Includes Duck Fat Fries & Lollipop Lamb Chops
Aloha Eats: Includes Kalua Pulled Pork Slider & Kona Crusted Filet Mignon
Pacific Northwest: Includes Dungeness Crab Croquettes & Bison Slider
New England Tavern: Includes Lobster Roll & Maine Blueberry Rhubarb Crisp
The Boardwalk: Includes Maryland-Style Crab Cake & Griddled Cheesecake Handheld
NOLA Eats: Includes Chicken Gumbo & Bananas Foster Cheesecake
Tex Mex Cantina: Includes Chorizo Queso Fundido & Short Rib and Cheddar Quesadilla
Southern Cuisine: Includes Bacon and Cheddar Hushpuppies & Southern Fried Chicken & Biscuit
Tampa Tavern: Includes Fried Snapper Sandwich & Key Lime Pie
Vivi's Fried Chicken: Includes Vivi's Fried Chicken & 60th Celebration Cupcake
Coke Fusion: Includes Sticky Pibb Wings & Coke Infused Chocolate Cupcake

Drinks: You can visit the bourbon bar & tequila bar for an expert-led tasting of 4 samples. And okay, you've got to be excited about the wine, beer & frozen cocktails served at the Food & Wine Festival!  Here are some of the drinks of the past:

Wines

Trapiche
Oak Cask Malbec
Pacific Rim
Riesling "J"
Lobetia
Rose
SAVED
Red Blend
Cabernet Sauvignon Craftsman 14
Josh Cellars
Alexander Valley
Merlot
Terrazas de los Andes
Malbec
Rutherford Ranch
Sauvignon Blanc
Lohr
Seven Oaks Cabernet Sauvignon
Murphy Goode
Fleur De Mer
William Hill Estate Winery
Pinot Noir
Michael David Winery
Freakshow Red Blend

Beers

Fat Tire Belgium White Ale
New Belgium
Motorworks Brewing
Pulp Friction Grapefruit
Funky Buddha Brewery
Pineapple Beach Blonde
Beach Blonde Ale
Swamp Head Brewery
Wild Night Honey Cream Ale
Motorworks Brewing
Intellectual Property Ale
Founders Brewing Co.
Solid Gold Lager
3 Daughters Brewing
Rekorderlig
Strawberry-Lime Cider
Goose Island Beer Co.
Brew Bus Brewing
Pair O' Dice Brewing Co.
Lucky Lucy Strawberry Blonde
You're My Boy Blueberry Wheat
Tampa Bay Brewing Co.
Reef Donkey

Frozen Cocktails

Blue Lemonade
Watermelon Frosé
Mojito
Red Sangria
Blue Lemonade
Shopping: You can find festival merchandise alongside with cooking & gardening gifts at Artisan Festival Cabins along the main Festival pathway to Gwazi Park and Xcursions. You can also buy full-sized wine bottles at select locations throughout the park.
Live Entertainment: Local bands will perform live music on the Coca-Cola stage.  Some of the artists who will be doing concerts are:

Boyz II Men
Edwin McCain & Vertical Horizon
Daughtry
Stone Temple Pilots
3 Doors Down
The Mighty Mighty Bosstones
And more!

Festival Games: Enjoy fun festivals that have a rustic wine-inspired twist. There will also be a new Coca-Cola games area with Coke bottle ring toss & Coke "can crush"!
Admission to this event is included in an admission ticket to Busch Gardens Tampa Bay, so in addition to enjoying the fun festival, you can enjoy your favorite rides & animal attractions at Busch Gardens!  The place to get the cheapest tickets to Busch Gardens is through their website, because they have some excellent deals right now on tickets!