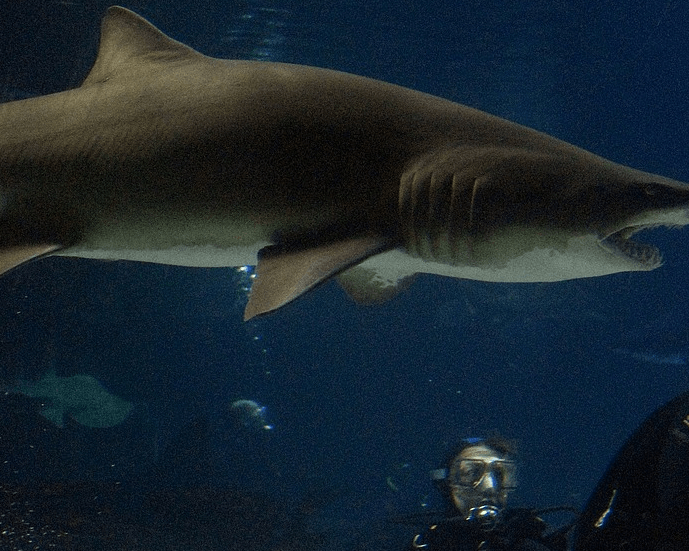 If you click on the links in this post, we may earn money from the companies mentioned in this post, at no extra cost to you. You can read the full disclaimer here.
Did you ever want to swim with the sharks?  Now you can and you can save money at the same time.
The Manly SEA LIFE Sanctuary near Sydney, Australia, offers a 2 ½ hour Shark Diving Xtreme swim.  Your guide will teach scuba basics and stay with you during the 30 minute dive.  SEA LIFE will provide all the  instruction, diving equipment and dressing room with hot showers.
You will dive into the giant oceanarium which holds more than one million gallons of water.  You won't be in a cage but will be swimming freely with sting rays, sea turtles, Port Jackson sharks, wobbegong sharks and grey nurse sharks that are huge.  Your family and friends can watch you through the glass and take pictures of you swimming with massive marine life.  After your swim, you can explore Manly SEA LIFE Sanctuary as that is included in your admission.
If you have a sense of adventure, you will love this experience.  And if you book this through Expedia you can save 40% off the local supplier's price.  Great savings on a great experience that you will never forget!