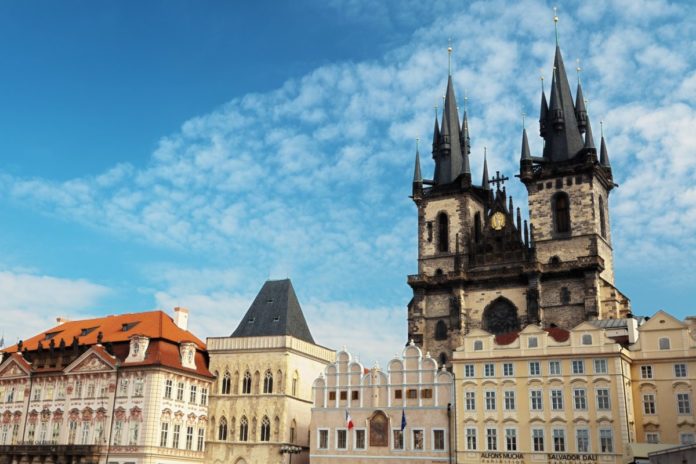 If you click on the links in this post, we may earn money from the companies mentioned in this post, at no extra cost to you. You can read the full disclaimer here.
If you are planning a trip to Prague and you want to do some serious sightseeing but you are traveling on a budget, then the one thing you need to purchase is the Prague Welcome Card.
This amazing card gives you free admission to a lot of great attractions, galleries, tours & museums, like:
African and American Cultures
Astronomical Clock Tower
Basilica St. Peter and St.Paul/Treasury
Bílek Villa
Catedral of Ss. Cyrila a Methodius
City Gallery Prague
Church of the Virgin Mary Victorious
City Gallery Prague
Clementinum Gallery
Customhouse Podskal
Czech Museum of Music
Eco-technical Museum
Emmaus Monastery
Exhibition of 19th Century Czech Painting
Franz Kafka Museum
House at The Golden Ring
Kampa Museum
Klementinum Praha
Mucha Museum
Musaion
Museum of Antonín Dvořák
Museum of Bedřich Smetana
Museum of the Capital City of Prague
Náprstek Museum of Asian
National Memorial to the Heroes of Heydrich Terror
New Town Hall
Nostalgia Tram No. 91
Pavillion of Battle of Lipany Panorama
Regional Museum Jílové u Prahy
Strahov Monastery Gallery
The Aeronautical Museum
The Army Museum
The Baroque Library and Mirror Chapel
The Church of Our Lady before TýnFree
The Church of Our Lady of the Snowy
The Czech National Bank's Exposition
The Museum of Mass Urban Transportation
The Museum of the Infant Jesus of Prague
The Museum of the Police Force
The National Museum
The Petřín Funicular
The Vyšehrad Casemates
Troja Chateau
Vyšehrad Bric Gate
Vyšehrad Gallery
Vyšehrad National Cultural Monument
Wallenstein Palace and Wallenstein Gardens
You can also upgrade your ticket to include free transportation.
The ticket will be valid for 3 days, giving you time to see the top attractions you want to see – and save a lot of money in the process.