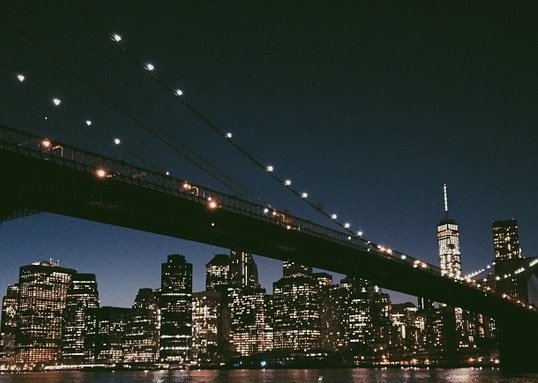 If you click on the links in this post, we may earn money from the companies mentioned in this post, at no extra cost to you. You can read the full disclaimer here.
New York City is a top tourist destination. People come from all over the world to see the Big Apple.
Anytime is a great time to visit NYC, but now is an especially good time if you're interested in saving money. You can save up to 51% off the regular rates. Here are some of the best deals.
New York City Hotel Deals
Courtyard New York Manhattan/Midtown East 51% Discount
1 Hotel Central Park 40% Discount
Hotel Riu Plaza New York Times Square 35% Discount
Shelburne Hotel & Suites by Affina 35% Discount
The Iroquois New York 30% Discount
Westgate New York Grand Central 30% Discount
Hotel 32 32 30% Discount
Gansevoort Meatpacking 30% Discount
Baccarat Hotel & Residence New York 25% Discount
Seton Hotel 20% Discount
Aliz Hotel Times Square 20% Discount
INNSIDE by Melia New York Nomad 20% Discount
Hotel Shocard at Times Square 20% Discount
San Carlos Hotel 20% Discount
Hub Hotel NYC Times Square 20% Discount
Casablanca Hotel by Library Hotel Collection 20% Discount
The Sohotel 20% Discount
The Roger Smith Hotel 20% Discount
Dylan Hotel NYC 20% Discount
City Club Hotel 20% Discount
The Gallivant Times Square 20% Discount
Hotel Elysee by Library Hotel Collection 17% Discount
Heritage Hotel 16% Discount
M Social Hotel Times Square New York 15% Discount
Mondrian Park Avenue 15% Discount
The Benjamin 15% Discount
Fifty Hotel & Suites by Affina 15% Discount
YOTEL New York 15% Discount
Holiday Inn Express – New York City Chelsea, an IHG Hotel 15% Discount
Hotel Newton 15% Discount
Broadway Plaza Hotel 10% Discount
The Marlton Hotel 10% Discount
Sanctuary Hotel New York 10% Discount
Refinery Hotel 10% Discount
Hotel Hugo 10% Discount
SIXTY Soho 10% Discount
Staypineapple, an Artful Hotel, Midtown 10% Discount
Hotel Giraffe by Library Hotel Collection 10% Discount
Hotel Hayden 10% Discount
Library Hotel by Library Hotel Collection 10% Discount
Hotel 57 10% Discount
The Wall Street Inn 10% Discount
The New Yorker, A Wyndham Hotel 10% Discount
SIXTY Lower East Side 10% Discount
Arthouse Hotel New York City 10% Discount
The James New York – NoMad 10% Discount
Park Central Hotel New York 10% Discount
Selina Chelsea 10% Discount
Chelsea Pines Inn 10% Discount
The Langham, New York, Fifth Avenue 10% Discount
Incentra Village Hotel 10% Discount
TBA Times Square 10% Discount
The Plaza Hotel 10% Discount
Artezen Hotel 10% Discount
Fairfield Inn New York Manhattan/Financial District 5% Discount