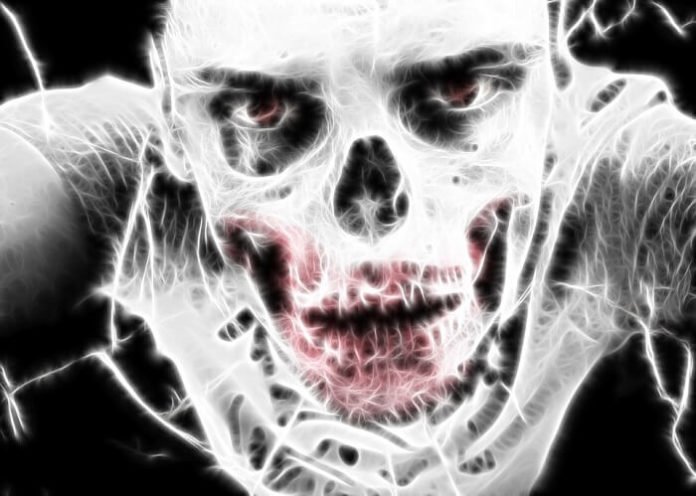 If you click on the links in this post, we may earn money from the companies mentioned in this post, at no extra cost to you. You can read the full disclaimer here.
Bennett's Curse Haunted House
Bennett's Curse has been bringing nightmares to life since 2001.  It is, arguably, America's scariest Halloween haunt.  Don't believe me?  Well, how else do you explain Bennett's Curse Haunted House appearing on Travel Channel's "America's Scariest Halloween Attractions", the hit show "Making Monsters", and the NFL Network?  Bennett's Curse was also selected as the "25 Must See Haunted Attractions" by Haunted Attraction Magazine.  It was also chosen as one of the 13 Top Haunts by Hauntworld Magazine.  I think these awards and features speak for themselves!
There are four different attractions that are part of Bennett's Curse. 
Underworld Haunted House
The Underworld Haunted House features lots of monsters from the underworld like demons and vampires. 
Ravenbrook Asylum
Ravenbrook Asylum is themed to a closed asylum that housed the area's most criminally insane patients.  An evil entity drove them even more insane, and now you are going to encounter them!
Legends of Halloween
Legends of Halloween has everything you would expect in a Halloween attraction.  We're talking wicked witches, classic monsters, giant spiders, werewolves, mummies, ghosts, scarecrows, a haunted cemetery…you get the idea!  But it has a great twist that you could only expect from Bennett's Curse.
Inferno 3D
Inferno 3D is an experience influenced by "Dante's Inferno".  It's the closest to hell you will ever hope to be!
So if you only go to one haunted house this Halloween, go to the scariest.  Go to Bennett's Curse Haunted House!
More Information
Bennett's Curse Haunted House is located at Eastpoint Mall in Dundalk in Baltimore County, Maryland.  It is not only convenient for everyone in the Baltimore area but for anyone in the Washington, D.C./Northern Virginia area who wants to get scared this Halloween season.
Bennett's Curse is open this year but mindful of the current COVID-19 pandemic.  In order to avoid long lines, you will do a Virtual Queue Waiting in your vehicle.  Before entering, you will get a temperature check.  You have to wear a facemask that covers your nose and mouth.  They also ask that you keep six feet between your group and other groups.  There are hand sanitization stations throughout.  They will also cap the capacity to make sure everyone can properly social distance.
Discount Code
Looking for a discount code to help you save money at this Halloween attraction?  Click here and you can save over $20!