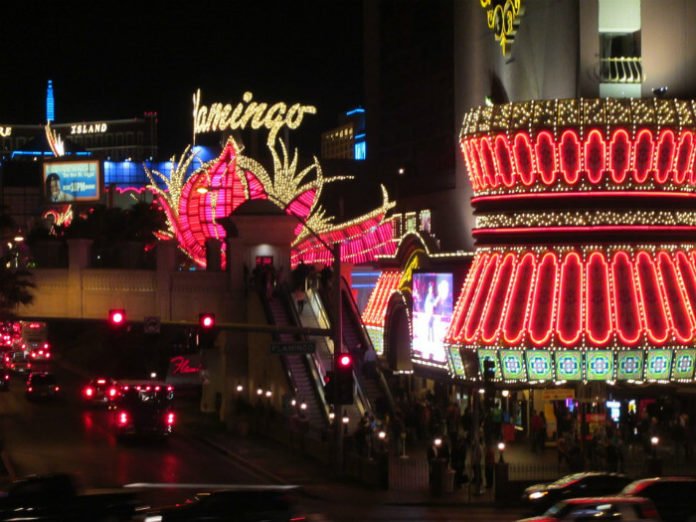 If you click on the links in this post, we may earn money from the companies mentioned in this post, at no extra cost to you. You can read the full disclaimer here.
Investigate the numerous haunted locations and ghostly presences found in Sin City.  Take a deep dive into the eerie presences that prowl the streets of Vegas.  You'll watch a brief video on ghosts and their haunts.  Enjoy a complimentary pizza in a pizza parlor which was the scene of a murder.  You'll be taught how to use a temperature gun, EMF meter and a dowsing rod.  Be sure to bring your camera – you never know what you might capture.  The tour seeks out the haunting grounds of Elvis, Bugsy Siegel, Liberace and Redd Foxx.  Pass by the spot where Tupac Shakur met his fate.  You'll hear stories of tourists who have taken their lives but their spirits remain on the Strip.
The Las Vegas Hilton has a very famous ghost – Elvis.  The King performed at the International from 1969 to 1976. The International is now the Hilton. Many people have reported seeing the ghost of Elvis hanging around the showroom and upper floors' hallways.  His ghost has also been spotted hanging around the backstage elevator which leads to the Green Room which was Elvis' favorite place to be.
Fox Ridge Park is said to be haunted by a young boy who appears on the swings at midnight.  It is said he was killed by running in front of a car near the park.  Other ghosts have been spotted in the park but the boy is the most frequent sighting.  Some report the boy is angry and will take on a demonic form if you bother him.
Mob boss Bugsy Siegel is the father of modern Las Vegas and owned the Flamingo.  In 1947, he was murdered, his body riddled with bullets.  His murder has never been solved.  Bugsy's ghost has been seen by the Flamingo swimming pool, in the Presidential Suite and in the wedding chapel.  These were supposedly built on the site of his old apartment.  His ghost has been reported hundreds of times over the years by employees and guests.
Your guide will chill you with stories you won't want to believe.  So scare up a great time and have some good spooky fun!
Book this through BestofVegas and save $10 off each ticket.