If you click on the links in this post, we may earn money from the companies mentioned in this post, at no extra cost to you. You can read the full disclaimer here.
There's nothing quite like a trip to the Walt Disney World Resort in Orlando, Florida.  And there's nothing quite like staying onsite at a Disney hotel.  But if you want to make your trip even more special, I know you'd love to stay at one of the Magic Kingdom hotels on the monorail line.
There is something so special about taking a monorail to and from Magic Kingdom.  Disney vacations are special enough.  But there is something so magical about staying at a hotel on the Magic Kingdom line.
There are three hotels on the monorail line: the Grand Floridian Resort & Spa, the Contemporary Resort, and the Polynesian Resort.  Today, I am going to compare the Grand Floridian and the Contemporary Resort.  You'll see they both offer advantages and disadvantages, and you can decide which option is the best for you.
Price
Let's face it, given that these hotels are on the monorail line, neither is cheap.  Luckily, there are ways to get them a bit cheaper, though.  And that is to book a Disney Vacation Club Villa through David's Vacation Club.  One of the Grand Floridian buildings is a building full of Disney Vacation Club villas.  Contemporary has a separate building called Bay Lake Tower and it is full of DVC villas.  You can see our video of it here:
You can do that even if you're not a Disney Vacation Club member; we go over how to do that here.  You will save a lot of money doing that this way.  My family has stayed at both hotels multiple times over the past few years.  We've been able to book Grand Floridian for less than $400 a night, and you don't have to add taxes or parking onto that fee.  But we've been able to get the Contemporary Resort for as low as less than $200/night.  Now, a deal like that is rare.  But on average, you can find better rates at Contemporary.
Winner: Contemporary
Amenities
Now both hotels offer a lot of amenities in addition to their proximity to the Walt Disney World theme parks.  They both have wonderful pools and boat rentals.  They both have arcades and sports complexes (like tennis, basketball, and volleyball).  Both hotels have Movie Under the Stars and nightly campfires.
But here is how they differ.  The Grand Floridian has a full-service World-Class Spa and Salon.  It is reminiscent of a serene Floridian garden at the turn of the 20th century.  This to me puts Grand Floridian higher in terms of what the hotels have to offer guests.
Winner: Grand Floridian
Location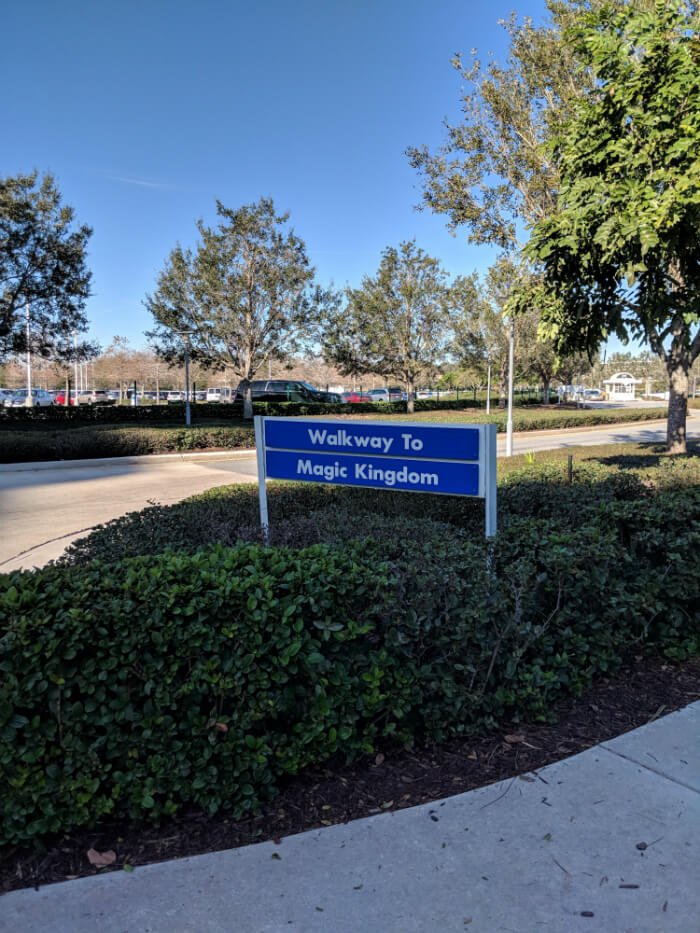 Now, obviously, both hotels have a great location.  They are both on the monorail line.  You can take a boat to Magic Kingdom from both hotels.  And it goes beyond that.  Both hotels are actually close enough to walk to and from Magic Kingdom!  I enjoy the monorail, but it's nice also having that option.  The last time I stayed at Grand Floridian, for instance, I was planning on taking the monorail back to my hotel but there was a huge line.  So it was nice I could instead just walk back to my room.
But Contemporary is closer.  Bay Lake Tower, the DVC building of Contemporary, in particular, is very close to Magic Kingdom.  It's a very short walk to Magic Kingdom.
Winner: Contemporary
Theming
I really love the Contemporary Resort.  I love how the monorail runs through it.  But I don't totally love the theming.  The modern and futuristic theming to me is kind of odd since the future is always changing.
But the Grand Floridian has theming that takes you back to a specific place and time.  It is inspired by the Victorian-era beach resorts along Florida's east coast that were built during the late 19th century & early 20th century.  There are wonderful touches throughout the hotel that give you that feel.  Even the music playing throughout the hotel fit the era.  The music at Contemporary, on the other hand, is often popular Disney songs.  Now, as a Disney fan, of course, I love Disney music.  But I do like how some hotels can make you feel like you are in a different place and time.  And Grand Floridian captures this.  The Contemporary does not.
Winner: Grand Floridian
Dining Options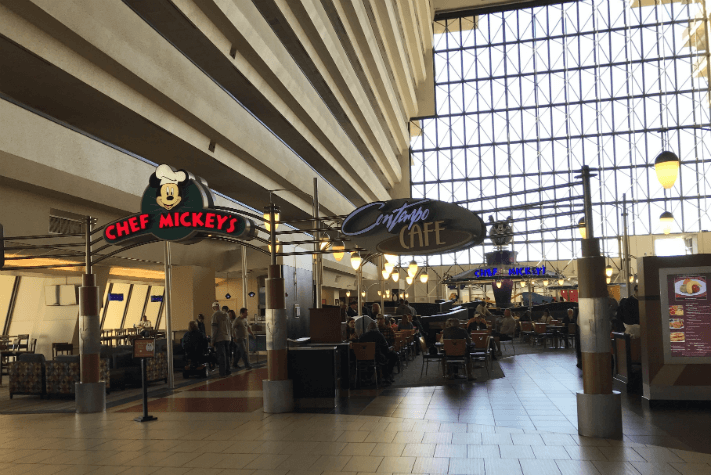 Not all Disney hotels have a lot of on-site restaurants.  Luckily, that is not the case with either hotel.  Now, currently, due to COVID-19 restrictions, not all restaurants are open.  So you'll need to check that out before you go.  But normally, they both have a quick service restaurant (Gasparilla Island Grill at Grand Floridian and Contempo Café at Contemporary).  They both have sit-down restaurants at still affordable prices: Grand Floridian Cafe (see our review of their breakfast here) and Waves of American Flavor at Contemporary (see our review of their breakfast here).  They both have character dining (1900 Park Fare at Grand Floridian, Chef Mickey's at Disney World).
Contemporary has award-winning dining at the California Grille.  This restaurant is particularly special to Disney fans because it is on the 15th floor and you get great views of the Seven Seas Lagoon and Magic Kingdom.  But if you really want top-of-the-line food, Victoria & Albert's at Grand Floridian is the restaurant for you.  It has been a AAA Five Diamond Award recipient since 2000.  There are also poolside bar options.  Grand Floridian even has a bar service, Enchanted Rose, themed to the Beauty and the Beast.  That is just some of the dining options at both hotels.
But here's the thing.  Because of the monorail, it is easy to access both dining options when you stay at both.  You can also easily access dining at Grand Floridian and the Polynesian Resor, too.  But here's why I give the nod to Contemporary.  You can also take a boat from Contemporary to Wilderness Lodge and access all of their dining, too.  So that to me gives the Contemporary the edge.
Winner: Contemporary
Luxury Feel
Now, when you spend a lot of money for a Walt Disney World Resort hotel, it is often for the convenience of being right at the theme parks.  But when you spend a lot of money on a hotel, you may want to feel like you are a luxury hotel.  And the Grand Floridian is definitely Disney's most upscale hotel.  The whole feel of the hotel, the top dining options, rooms, etc. have a feel of luxury.  The Contemporary Resort has a more casual feel.  A great atmosphere, but not necessarily luxury and upscale.  So if you truly want that luxury, upscale experience, the Grand Floridian is your best bet.
Winner: Grand Floridian
Layout
One great thing about both hotels is that they both are small enough that you won't find yourself having to walk thirty minutes just to get from your room to the main building.
But Contemporary does have one advantage in layout over Grand Floridian.  Everything is very compact with the Contemporary Resort.  If you are staying in Bay Lake Tower, you can take a covered walkway to the main building.  Everything you need would be in those two buildings.  If you are staying in the main building, you have everything you need in that building.  Either way, you never have to completely "face the elements" to get something.  If it is raining (and that happens a lot in Florida), you are completely covered.
This is not quite the case with the Grand Floridian.  The Grand Floridian does offer a covered walkway from the Disney Vacation Club villa building to the main building, which I like.  But you have to walk outside to access their quick-service restaurant, the Gasparilla Island Grill.  This is true no matter where you are staying at the hotel.  This may not sound like a pain.  But when it is raining or really hot, it makes a big difference.
Winner: Contemporary