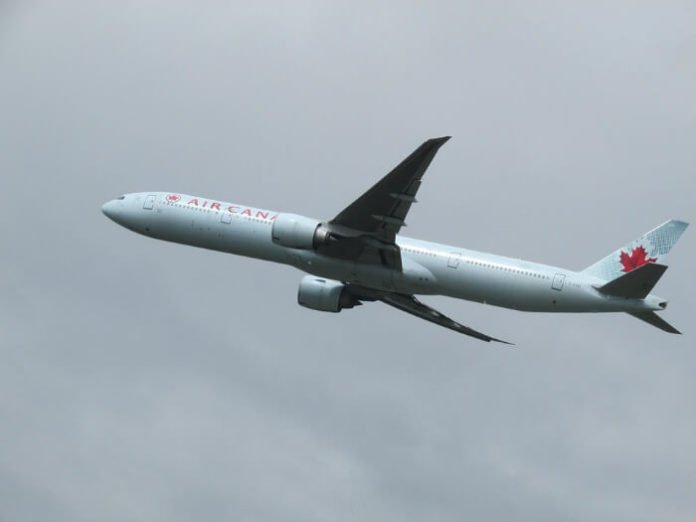 If you click on the links in this post, we may earn money from the companies mentioned in this post, at no extra cost to you. You can read the full disclaimer here.
Live in the Calgary, Alberta area?  Then I have a secret for you that you're going to love: there's actually a very easy way to find the cheapest flights from Calgary, even if you haven't even chosen where you want to take your next vacation!
That secret is Skyscanner.  If you haven't used Skyscanner before, then you're going to love it.  I know I was super excited once I found it.  This tool can save you hundreds in flight fees, and it is actually fairly simple.
First, you click here to go to Skyscanner's website.  You will see this box: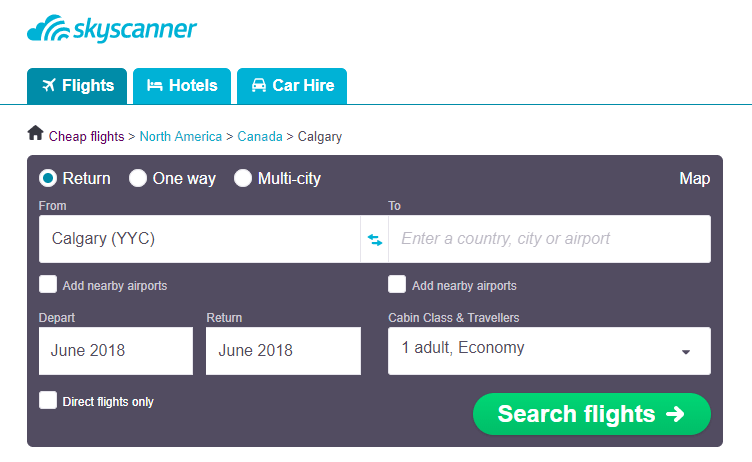 As you can see, Calgary International Airport (YYC) is already filled in the box marked "From".  Now, in the box marked "To", leave that blank.  Then change the depart and return dates to whenever you are planning to travel, and then under "Cabin Class & Travellers" enter how many people are going to be going on this flight.  You will also see a box marked "Direct flights only".  Only mark this if you don't want a layover (personally, I would not check this box off; if you take flights with a layover you can save a lot of money, but of course this is a personal preference).
Now, click on the box marked "Search Flights".  Now you can see the cheapest flights from Calgary to destinations all over the world, in Canada, the United States, Mexico, Puerto Rico, United Kingdom, the Netherlands, Italy, France, Spain, etc.  There may be a city or country you've never been to before that is more affordable than you would have thought!
So now that you know the secret to getting cheap flights from Calgary, I hope you use it to make your next holiday as amazing – and affordable – as possible!