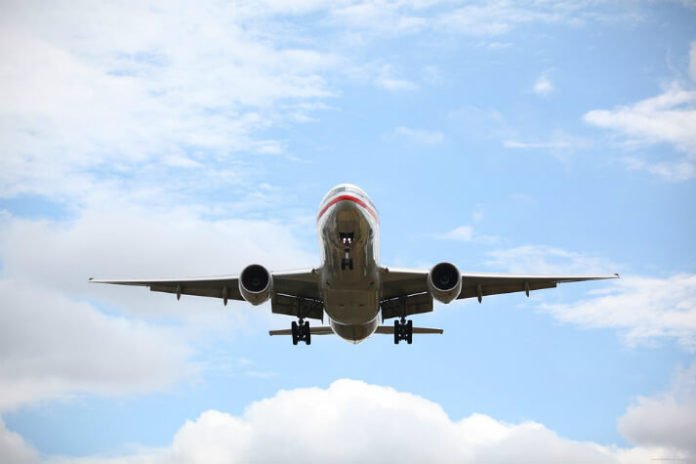 If you click on the links in this post, we may earn money from the companies mentioned in this post, at no extra cost to you. You can read the full disclaimer here.
Are you looking to take a trip and you live in the Kansas City area?
Then you'll be thrilled to find out about a really good website that can help you find cheap flights from Kansas City, Missouri.
Skyscanner can help you determine what the cheapest flights out of Kansas City are – and the best part is, you don't even have to pick a destination; it can compare the prices of flights to literally all over the world!
I love this tool because even if you have a few places in mind that you're thinking about, by being able to see how cheap flights are to other destinations, you may find out you can take a trip to a place you didn't even think was possible!
So how exactly does this work?
Okay, first you'll need to click here to go to Skyscanner's website.
You'll see this box: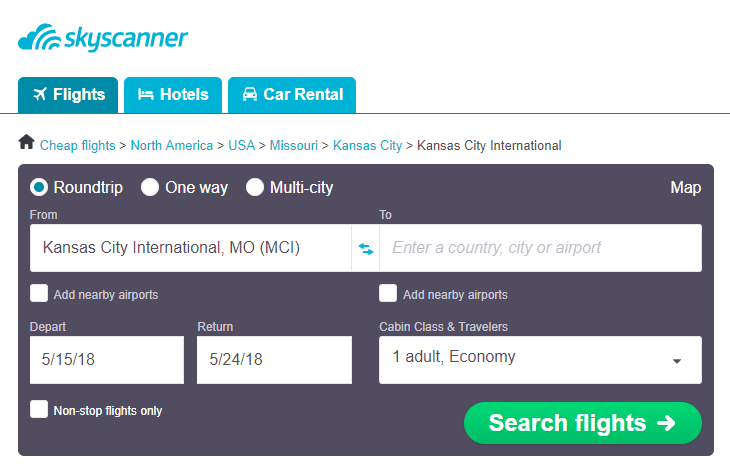 You'll see that "Kansas City International" is listed in the box "from".  In the box marked "to", leave this blank.  That way, you can see all options.
Next you will enter a depart & return date.  You can just pick whichever dates you want to take your vacation on.
Next, choose how many people are going on this trip.
Finally, you will see a box that says "non-stop flights only".  If you really hate layovers, you can mark this box, but I would advise you not to if you are looking to find the cheapest flights available.
Finally, once you have filled out all of this information, press the button marked "Search flights".
And then you can see prices for flights to all over the world!
So next time you are looking to take a vacation, make sure you use Skyscanner to book your flight!