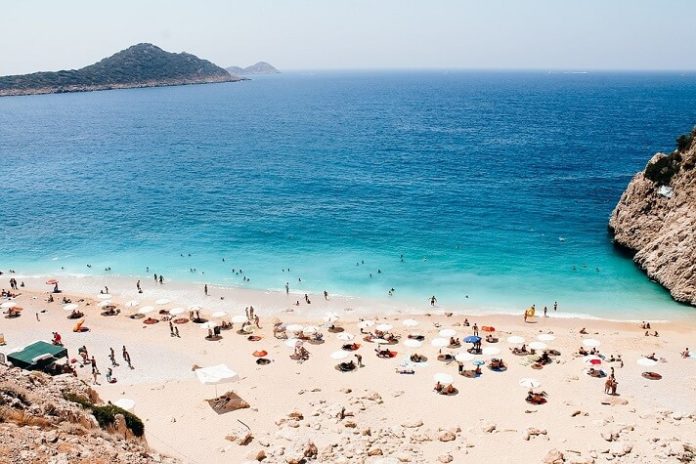 If you click on the links in this post, we may earn money from the companies mentioned in this post, at no extra cost to you. You can read the full disclaimer here.
Antalya is known as the gateway to the Turkish Riviera.  It is on the Gulf of Antalya and is the largest city on Turkey's western Mediterranean coast.  The heart of Antalya is its wonderfully preserved old city district of Kaleici with its finely restored houses on its winding lanes.  Some of these go back to the Ottoman Empire while others go back to the Roman Empire.  There are long sunny beaches to the east and west of the city and an excellent archaeology museum.
Expedia currently has 4 and 5 Star hotels with some deeply discounted rates.  Here are some of the best deals.
Adalya Port Hotel       $28
Mediterra Art Hotel       $31
Bilem High Class Hotel       $43
Kaplan Hotel       $47
Aspen Hotel       $51
Oba Star Hotel & Spa – All Inclusive       $56
Tac Premier Hotel & Spa – All Inclusive       $58
Ambassador Plaza       $59
Hotel Su & Apartments       $66
Ozkaymac Felez Hotel       $66
Side Crown Serenity       $77
Mholiday Hotels Belek       $94
Royal Atlantis Spa & Resort – All Inclusive       $96
Club Hotel Sera       $98
Corolla Hotel       $98
Kamelya K Club – All Inclusive       $98