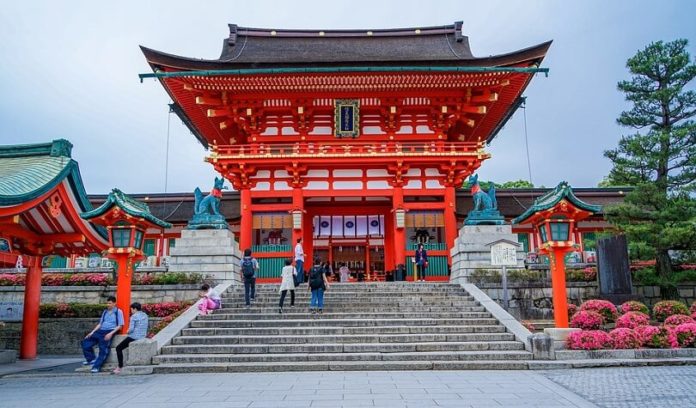 If you click on the links in this post, we may earn money from the companies mentioned in this post, at no extra cost to you. You can read the full disclaimer here.
Kyoto is a Japanese city on the island of Honshu.  It is known for its gardens, inspired palaces, numerous classical Buddhist Temples and Shinto shrines.
Expedia currently has hotels in Kyoto with deeply discounted rates on 3 and 4 Star hotels.  Here are some of the best deals.
Hotel Villa Fontaine Village       $53

Koiyama – Guest House in Kyoto       $53

Sanjo Ogawa Guest House in Kyoto       $54

Hotel IL Verde Kyoto       $55

Aranvert Hotel Kyoto       $59

Hotel M's Plus Shijo – Omiya       $59

Hotel MyStays Kyoto – Shijo       $59

Fine Garden Kyoto minami – Adults Only       $62

Hotel M's Est Shijo Karasuma       $62

Hotel Dorf Kawaramachi Nijo       $63

Hotel Gran Ms Kyoto       $65

Hotel San Crane       $65

Kyoto Tower  Hotel Annex     $65

APA Hotel Kyoto Gion       $67

Sakara Terrace       $67

Guesthouse Sanjo Takakura       $71

APA Hotel Kyoto-Ekikita       $72

RESI STAY Algashiyama Sanjo       $74

Kyoto Tower Hotel       $77

EL INN KYOTO      $79

Karasuma Kyoto Hotel       $79

Korakuan       $81

Hotel Keikan Kyoto GRAND       $85

HOTEL SUNROUTE KYOTO KIYAMACHI       $98