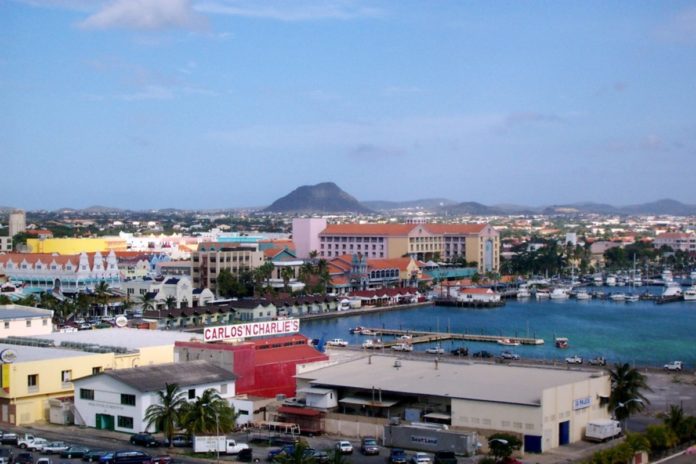 If you click on the links in this post, we may earn money from the companies mentioned in this post, at no extra cost to you. You can read the full disclaimer here.
The capital of Aruba, Oranjestad is a unique blend of old and new.  It is a bustling city with streets dotted with luxury retailers, boutiques and dazzling jewelry stores.  Fort Zootmer dates back to 1798 and is Aruba's oldest building. It was constructed to protect the city from pirates.  Oranjestad is a jumping nightlife mecca, filled with cafes, clubs, restaurants, lounges, bars and casinos.
Expedia currently has 3 and 4 Star hotels with deeply discounted rates.  Here are some of the best deals on hotels you can book for under $100 a night.  
Solar Villa       $29

Mammaloes       $39

Pega Pega Apartments       $39

Aruba Paseo Apartments       $48

Sea Breeze Town       $52

Club Arias Bed & Breakfast       $54

Juanedu Suites       $54

Victoria City Hotel       $54

Agua Clara Eco Suites       $67

De Cuba Bed & Breakfast       $68

Driftwood Gardens       $71

Aruba Apartment       $75

Aruba Tropics Apartments       $76

The Vistalmar Ocean View Apartments       $78

Punto di Oro Residences       $79

Cadushi Apartments       $84

Wonders Boutique Hotel       $87

Dorado Eagle Beach Hotel       $88

The Mill Resorts & Suites Aruba       $88