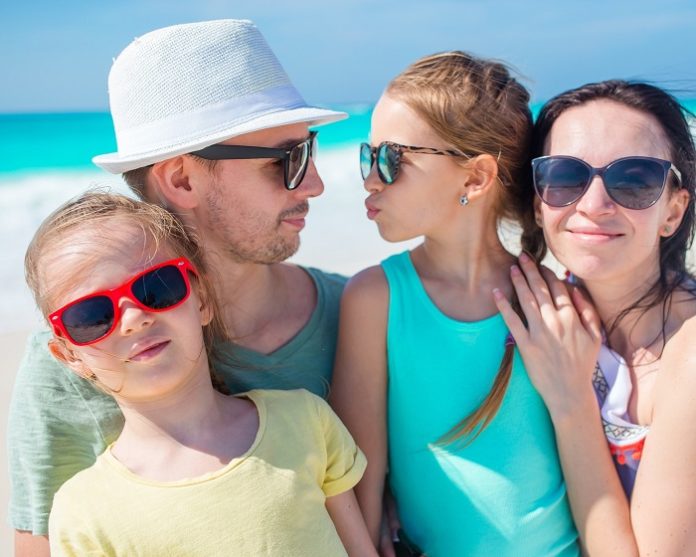 If you click on the links in this post, we may earn money from the companies mentioned in this post, at no extra cost to you. You can read the full disclaimer here.
The luxury all-inclusive Beaches Turks & Caicos in the Caribbean is a wonderful travel destination for any age, but the resort offers special touches to guests that make this is the ideal location for a luxurious family getaway.  Here are 12 reasons why your family should book your next family trip at Beaches Turks & Caicos (and make sure when you book, you click here to take advantage of these great rates):
The Beach

: Beaches Turks & Caicos is located on Grace Bay, which was voted as the #1 best beach by TripAdvisor's Choice Awards.  With the beautiful, turquoise waters and ample opportunities for relaxation and leisure, all ages can enjoy this great beach!

Room Choices

: There are a lot of room choices here, from deluxe rooms to 4 bedroom standalone oceanfront homes, so you should have plenty of room to spread out.  There are even some suites available with rooms specific for children!

Pirates Island Waterpark

: Included in the cost of a stay is the Pirates Waterpark, a huge water park complete with water slides as tall as 4 stories, a lazy river, whirlpools, child-friendly pools, swim-up soda bars, water cannons and (my favorite) the Caribbean's only surf simulator!

Kids Camp

: If you want some alone adult time, no problem!  Just take advantage of the resort's Kids Camp, where you can get age-appropriate activities for children of all ages!  And they'll be supervised by staffers & nannies who have all been accredited by the International Nanny Association! Additionally, if your child is on the spectrum, you'll be happy to know that the resort boasts an Autism Certification as well!

Sesame Street

: If your child loves Sesame Street, they will be thrilled to see their favorite characters during their vacation!  They can enjoy story time with Elmo, baking with Cookie Monster, a treasure hunt with Abby Cadabby, puppet making with Bert & Ernie, a dance party with all their favorites and even a character buffet breakfast!  You can even enjoy seeing them in character parades & shows!

Xbox Play Lounge

: Also included in this all-inclusive vacation is access to the Xbox Play Lounge, with the most advanced multiplayer and cinematic gameplay experiences.  They can enjoy games like NBA 2K18, Motorsports 7, etc.

Trench Town: Tweens can often be hard to please, so your tween will be happy that tweens have their own hangout spot, Trench Town, where they can enjoy everything from arcade games to laser hockey to shooting hoops.
Shows

: You can enjoy amazing shows that feature theatre, acrobatics, art & more!  You can enjoy shows like the Jungle Book Live, Alice in Wonderland, Treasure Island & more!

Butler Service

: Being a parent is hard enough, so you really want to be able to relax on a vacation, so have a personal butler at your service is a wonderful feature for any parent who wants to be waited on for a change!

Fun Theming

: The resort has 4 different unique sections: the Caribbean Village, the Italian Village, the French Village and the Key West Village.  This gives the resort more a fun feel than just a standard luxury resort which is great for families.

Choo Choo Train

: I always liked trains as a kid (actually, I still love them, but that's besides the point), and if your kid loves them they will enjoy riding the resort's Choo Choo Train that takes them through the piazza of the Italian village, the gardens of the Caribbean Village and the chateaux of the French Village.

Dining: With 21 restaurants in the resort – and your meals covered by the all-inclusive rate – there's a lot here for your family to enjoy, and there are a lot of kid-friendly dining options, like Bobby Dee's (inspired by 1950's diners), Bella Napoli Pizzeria (pizza is a good bet when it comes to kids), and great kid options at Arizona's Southwestern Cuisine restaurant.  And if you book at least month in advance you can state allergy & dietary concerns which is really great if your child (or you) can't eat certain foods.