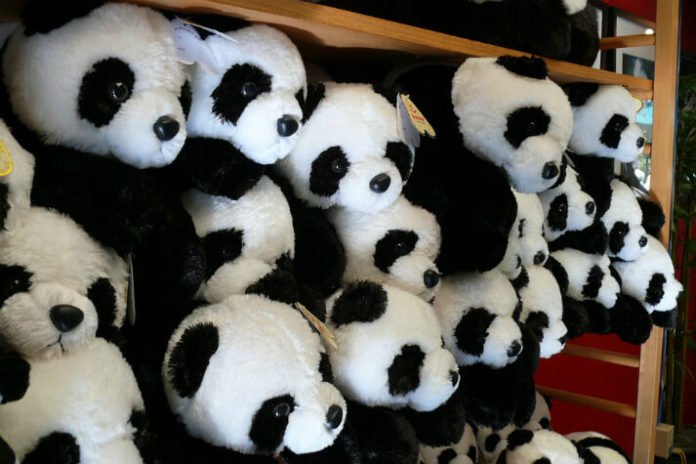 If you click on the links in this post, we may earn money from the companies mentioned in this post, at no extra cost to you. You can read the full disclaimer here.
If you're planning a vacation in San Diego, California and you're travelling with a toddler, then you may be wondering what activities you can do on your trip that would interest your child.  Luckily, there are a lot of fun activities for toddlers in San Diego!
In fact, I have made a list of 7 fun activities you can do with your child, and most are included on the GO Card San Diego, so if you buy that you can get access to all these activities plus other activities, which could include more adult-friendly activities you could do if you have an opportunity to have someone else watch your kid for a bit.  But if only one or two of these activities interest you, don't worry; I've also provided information on how to save money on individual activities:
1
Sesame Street Bay of Play
Included in SeaWorld San Diego is Sesame Street Bay of Play, which has great rides your kids will like Elmo's Flying Fish and Abby's Sea Star Spin. In addition to rides, there's also a jungle gym where your child can play, a great way for your kid to be active!  You can also get your child's picture taken with the Sesame Street characters – a great keepsake from your trip or a good way to update your social media accounts!  Also, on weekends starting May 5th, 2018, a Sesame Street Party Parade will take place at the park with your child (and your) favorite Sesame Street characters, with 2 special performances along the parade route.  If your child loves Sesame Street, then you need to head here so you can have one happy kid!  And you can find the best prices for SeaWorld here.
LEGOLAND California, which is technically not located in San Diego but is located in Carlsbad, which is northern San Diego County, is a great place to take your child. It's a theme park that was created with children in mind, and there are a lot of fun things for your kid to do: there are character meet & greets, a 4D movie, rides, a kid-friendly water park, shows & more.  You can save $13 off tickets if you book through Undercover Tourist.
If your child loves animals, then they will love the San Diego Zoo! San Diego Zoo has a smaller children's zoo where exhibits are kid-sized and kid-oriented.  San Diego Zoo also has play areas (Discovery Playground, Polar Play Area, Elephant Play Yard & Koala Klimber) where your kid can run around.  Your child will also love the Balboa Park Miniature Train that gives children 3-minutes around a portion of Balboa Park.  You can get discounted San Diego Zoo tickets through Undercover Tourist.
4
San Diego Zoo Safari Park
Similarly to the San Diego Zoo, your child (providing they like animals) should enjoy getting to see the animals, and they also have great kid play areas (Village Playground, Savanna Cool Spot where a (fake) turtle, lion & crocodile spout water, Samburu Jungle Gym and Tiger Trail Play Area). Additionally, your child can ride on the Conservation Carousel.  You can get the best price for tickets to the Safari Park through Undercover Tourist.
While Aquatica San Diego, a waterpark located in Chula Vista (part of the San Diego metro area), has a lot of fun rides for older kids, there's stuff to do for the little ones, too. Kata's Kookaburra Cove is a play area in Aquatica designed specifically for younger children where they can splash around in the water and have fun.  Your kid will also enjoy Slippity Dippity, where your child can enjoy the children's slide and the waterfall area.  You can find the best prices for Aquatica tickets here.
Finally, San Diego has some of the best beaches in the world, and your child could have a lot of fun playing in the sand and wading in the water with you.