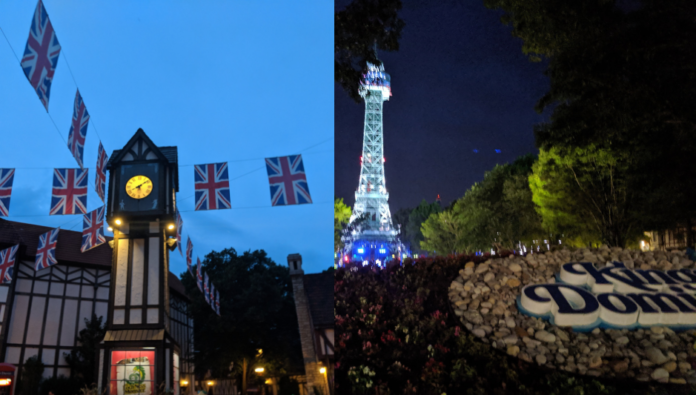 If you click on the links in this post, we may earn money from the companies mentioned in this post, at no extra cost to you. You can read the full disclaimer here.
The Williamsburg/Richmond area of Virginia is a wonderful travel destination for families – especially because of the fact that there are two huge theme parks within an hour of each other in the area!  Busch Gardens theme park and Kings Dominion theme park are both great theme parks and you should try both if you're there for awhile, but if you only have time for one, which should you choose?  This is why we're going to put Busch Gardens and Kings Dominion theme parks side by side to help you decide which theme park you should choose.
Theming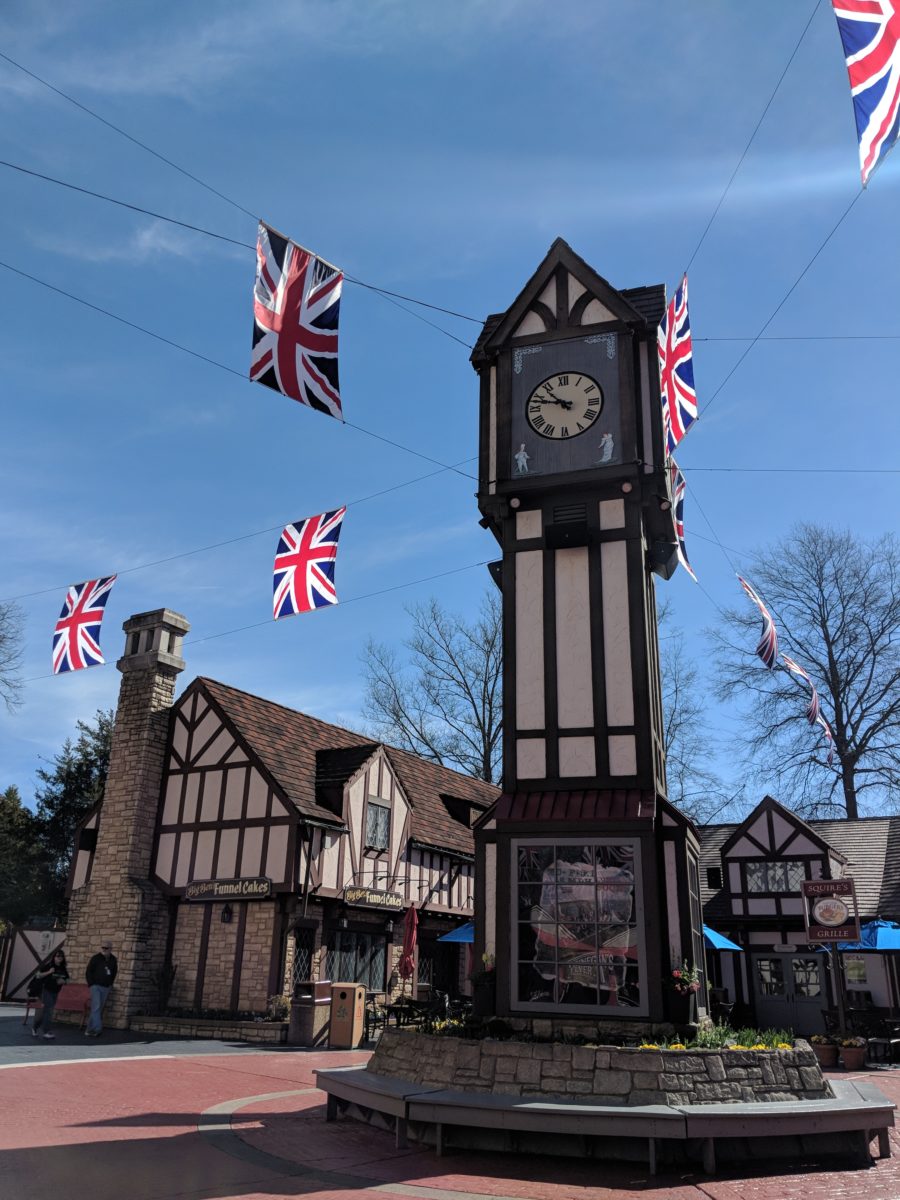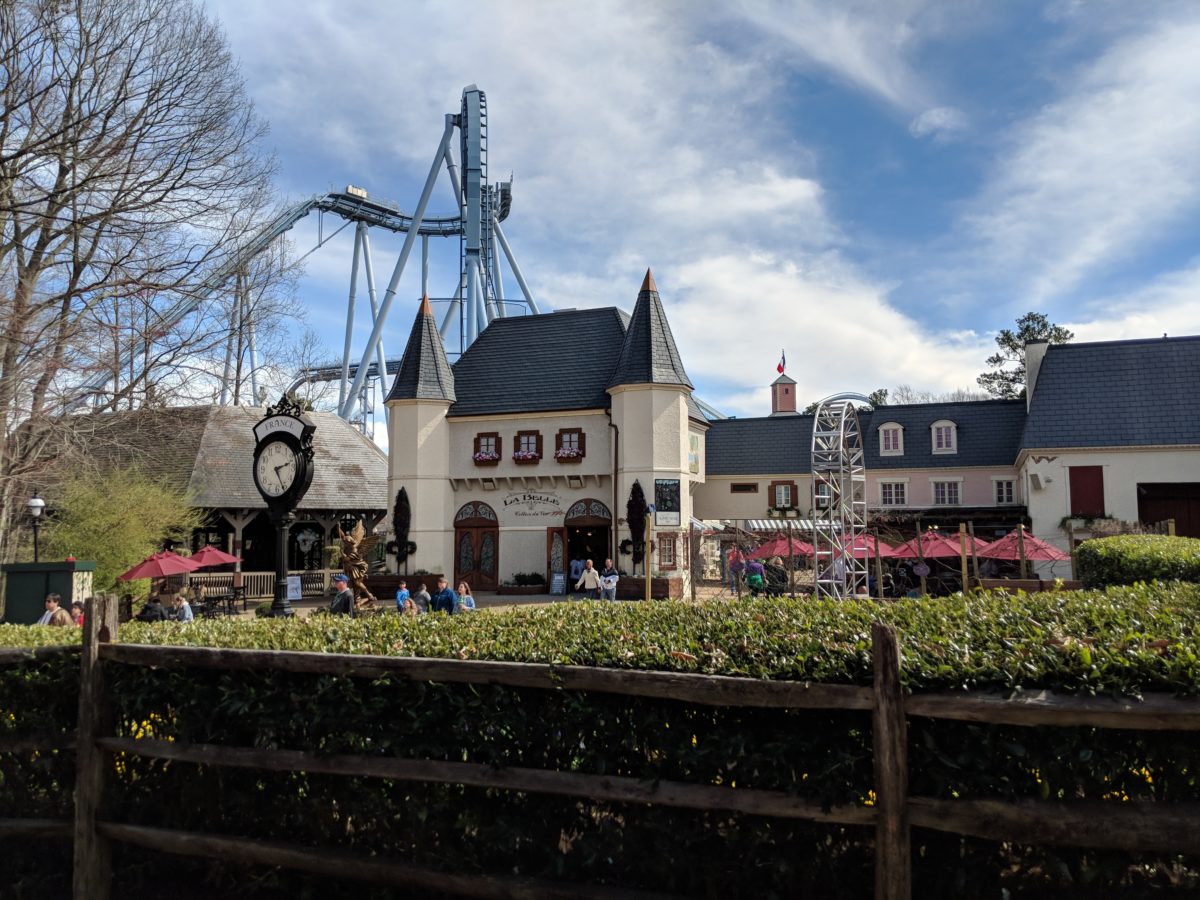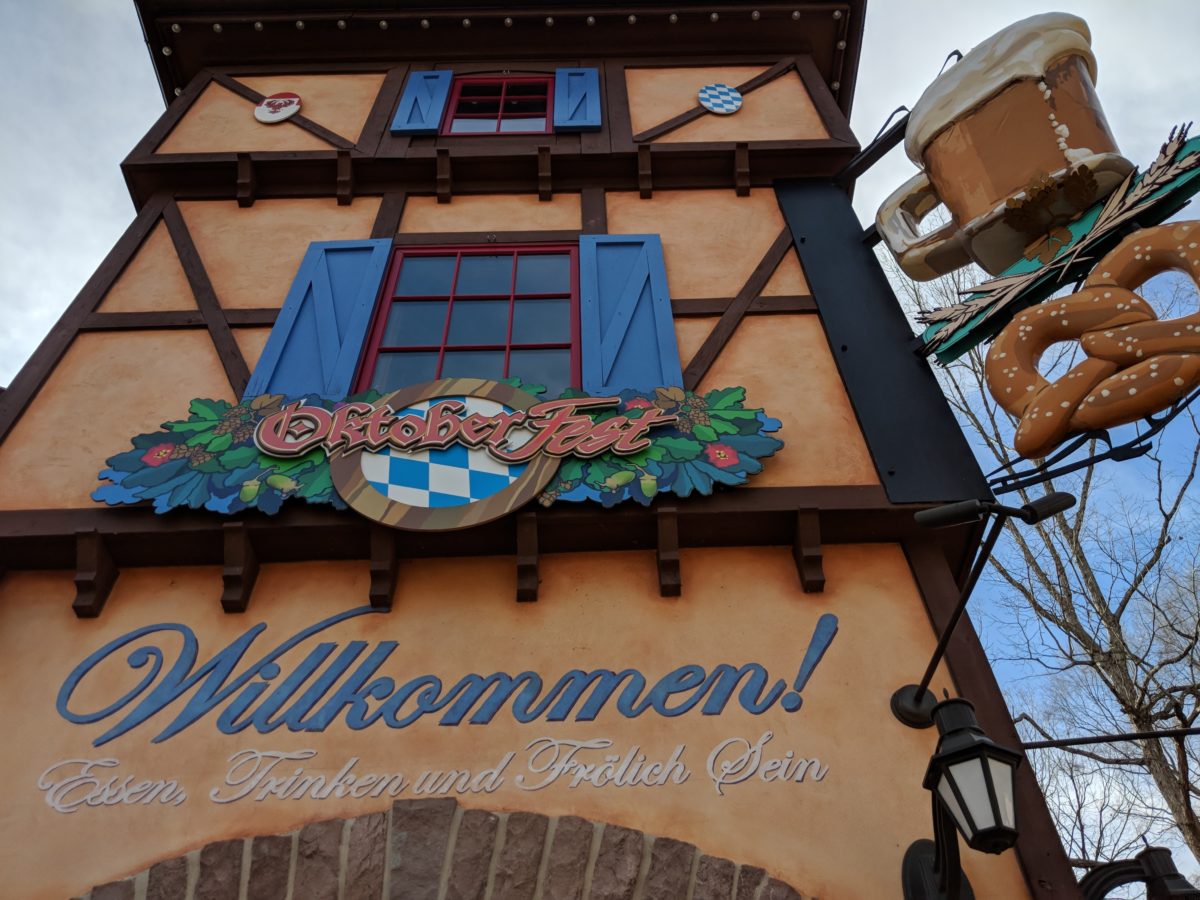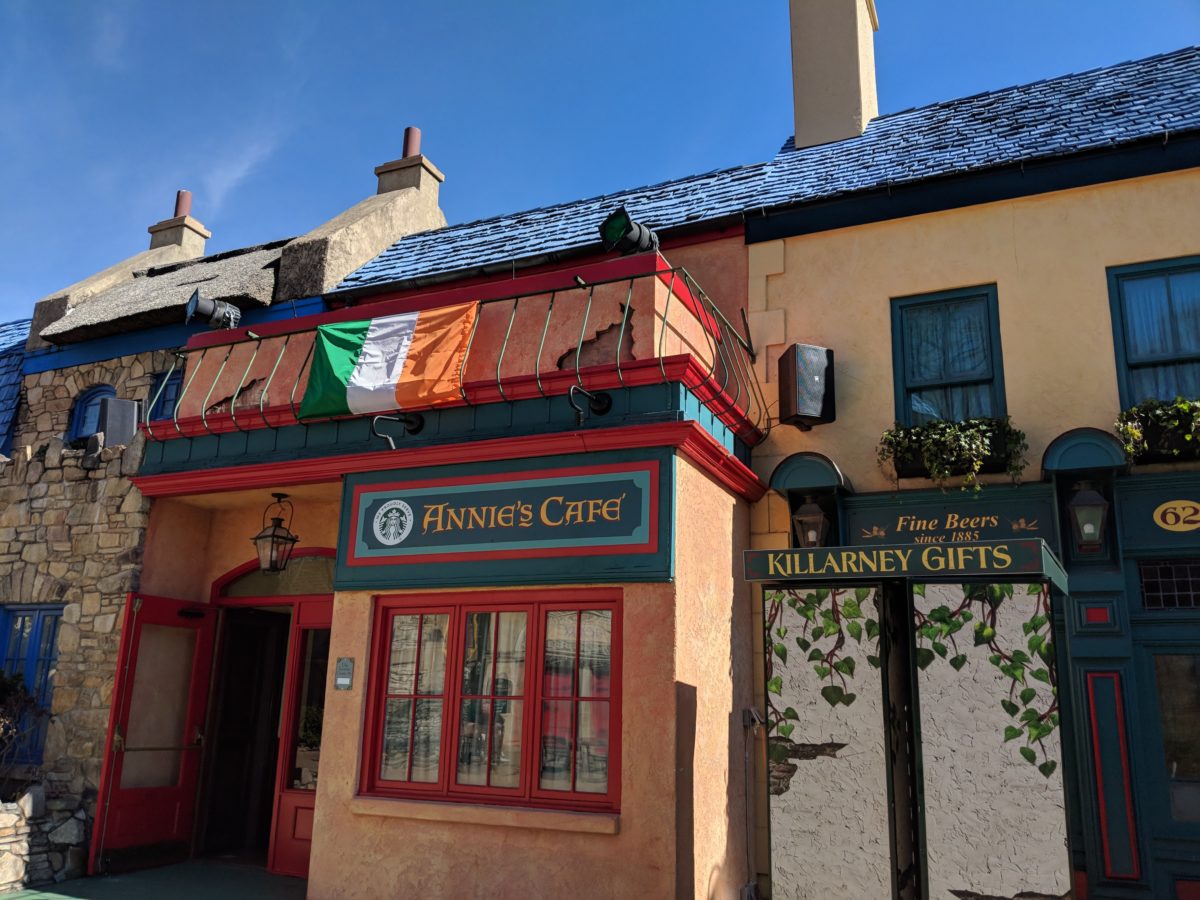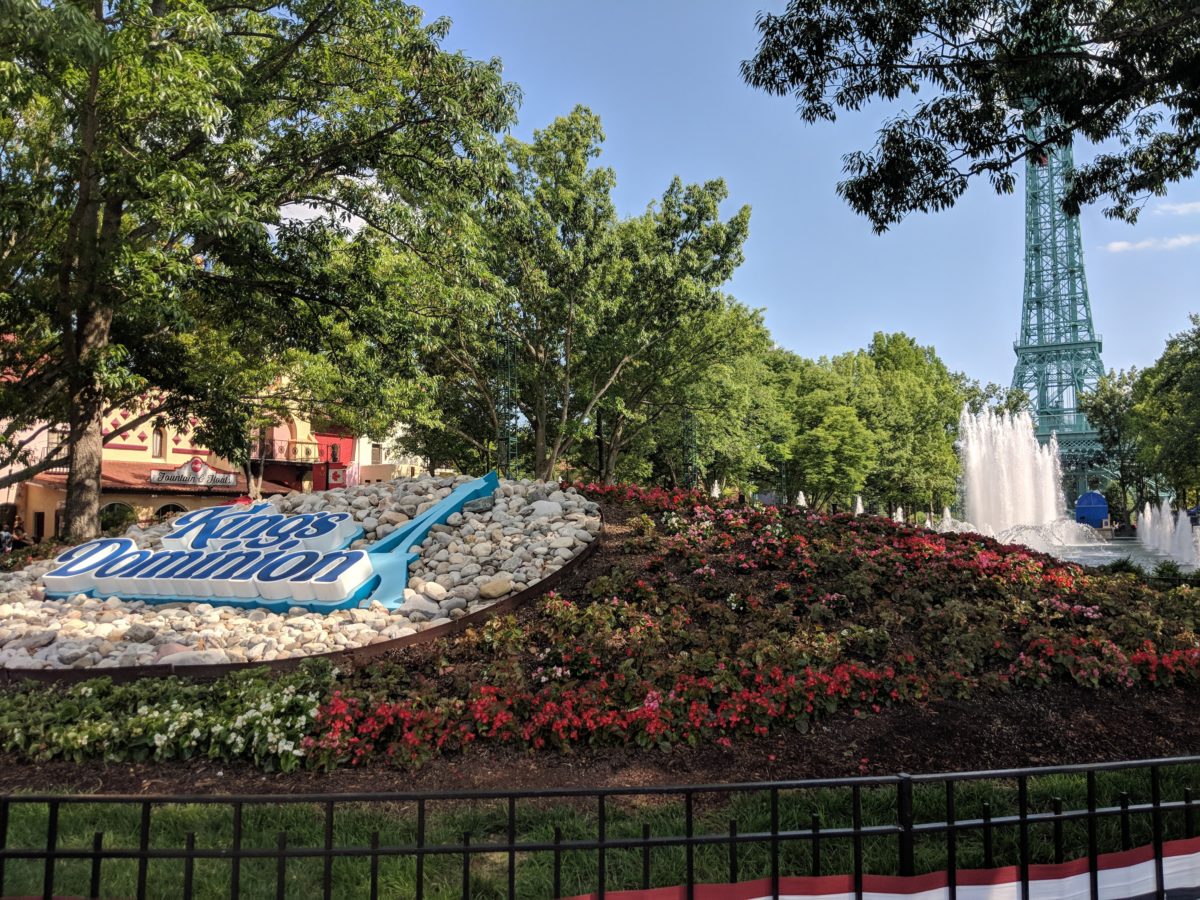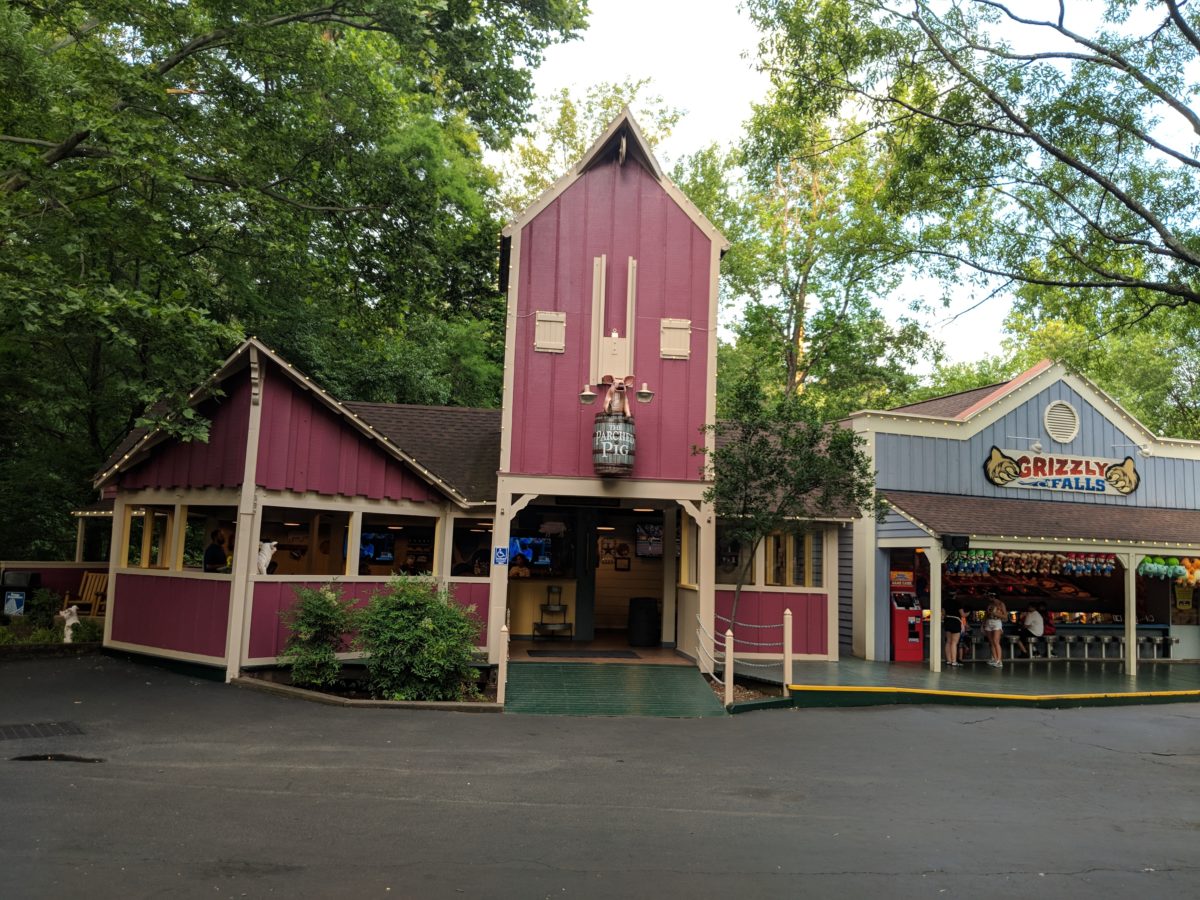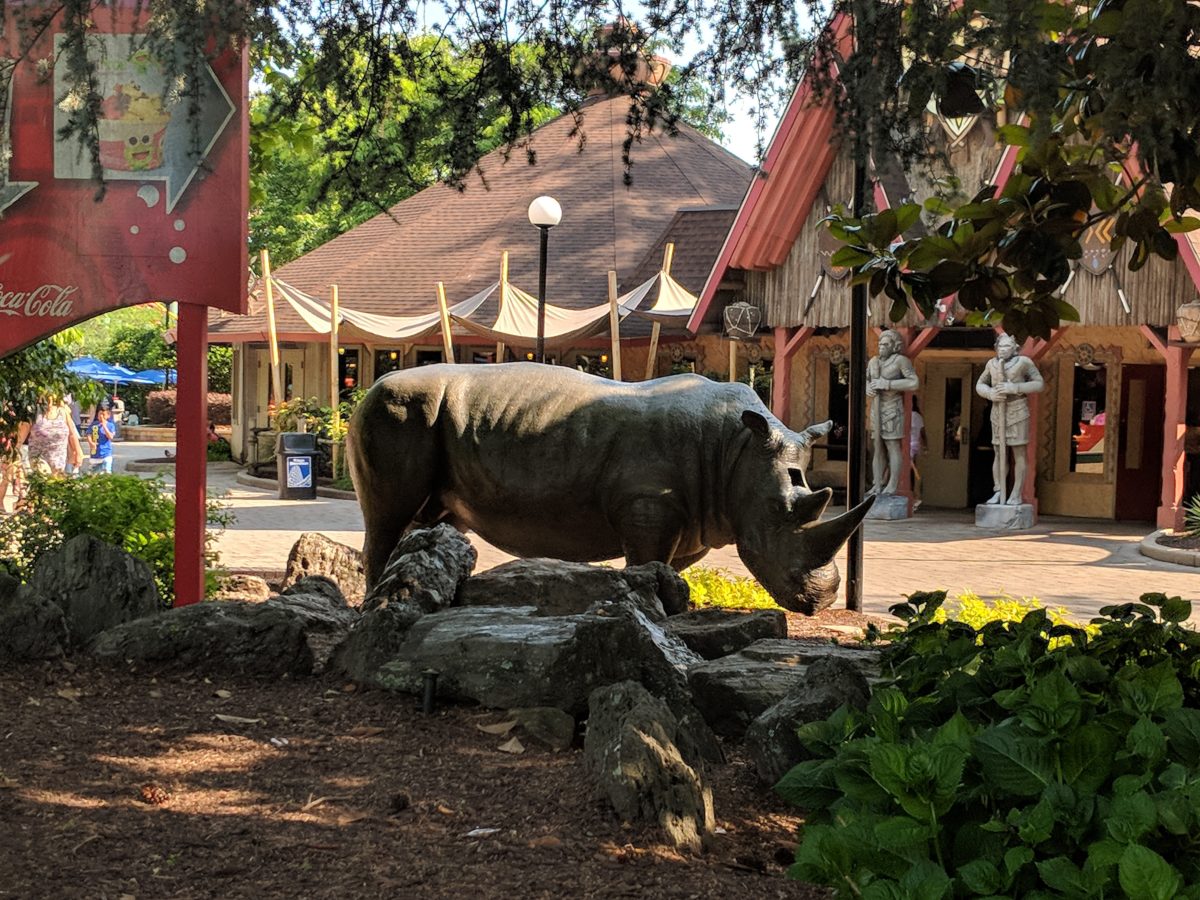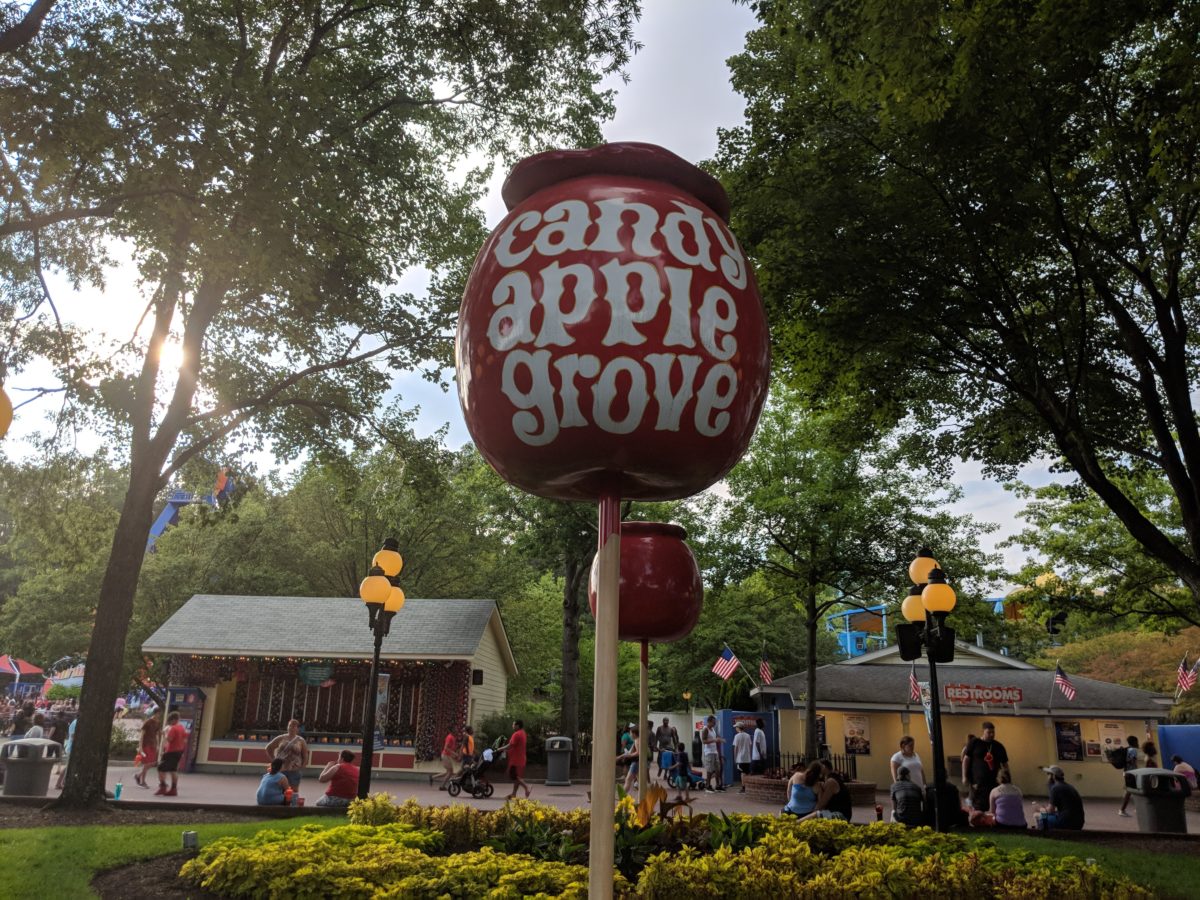 Busch Gardens has a wonderful European theming to the park, with appropriate sections: Banbury Cross (themed to England), Heatherdowns (themed to Scotland), Killarney (themed to Ireland), San Marco (themed to Italy), Festa Italia (also themed to Italy, but more specifically themed to a fair that celebrates Marco Polo's return from his visit to China), Rhinefeld  (themed to Germany), Oktoberfest (themed to Bavarian Germany) and Aquitaine (themed to France). There are a few exceptions to this: Sesame Street Forest of Fun section (which is a great section for younger kids) is obviously not a country in Europe, but the rides in this section have a European theme (like Bert and Ernie's Loch Adventure or Grover's Alpine Express).  Similarly, the other section for children, Land of the Dragons, also has a European feel but is not themed to one country.  And then there is New France, themed to Canada which is obviously not in Europe but is based on the original France colony of Canada, which gives it the tie-in to Europe.
Kings Dominion has a bit of a hodgepodge theme so if you want one incredibly cohesive theme throughout the park you might be disappointed, but I would urge you to look past that because if you do, you will find a lot of amazing sections.  My favorite part is International Street which you see once you walk in which has impressive fountains and a great Eiffel Tower, which serves as a great way to help you find your way out of the park at night (kind of like Spaceship Earth at EPCOT at Disney World).  Then there are other great sections: Old Virginia, which is themed like how Virginia would have looked in the past, Safari Village, which has a great African theme (kind of like Busch Gardens Tampa), Planet Snoopy, which has a great Charlie Brown themed children's section, Candy Apple Grove, an orchard themed section and Soak City, the park's water park.
So I do love both themes, but at the same time, I have to give a nod to the park that has a better overall cohesive theme.
Winner: Busch Gardens
Food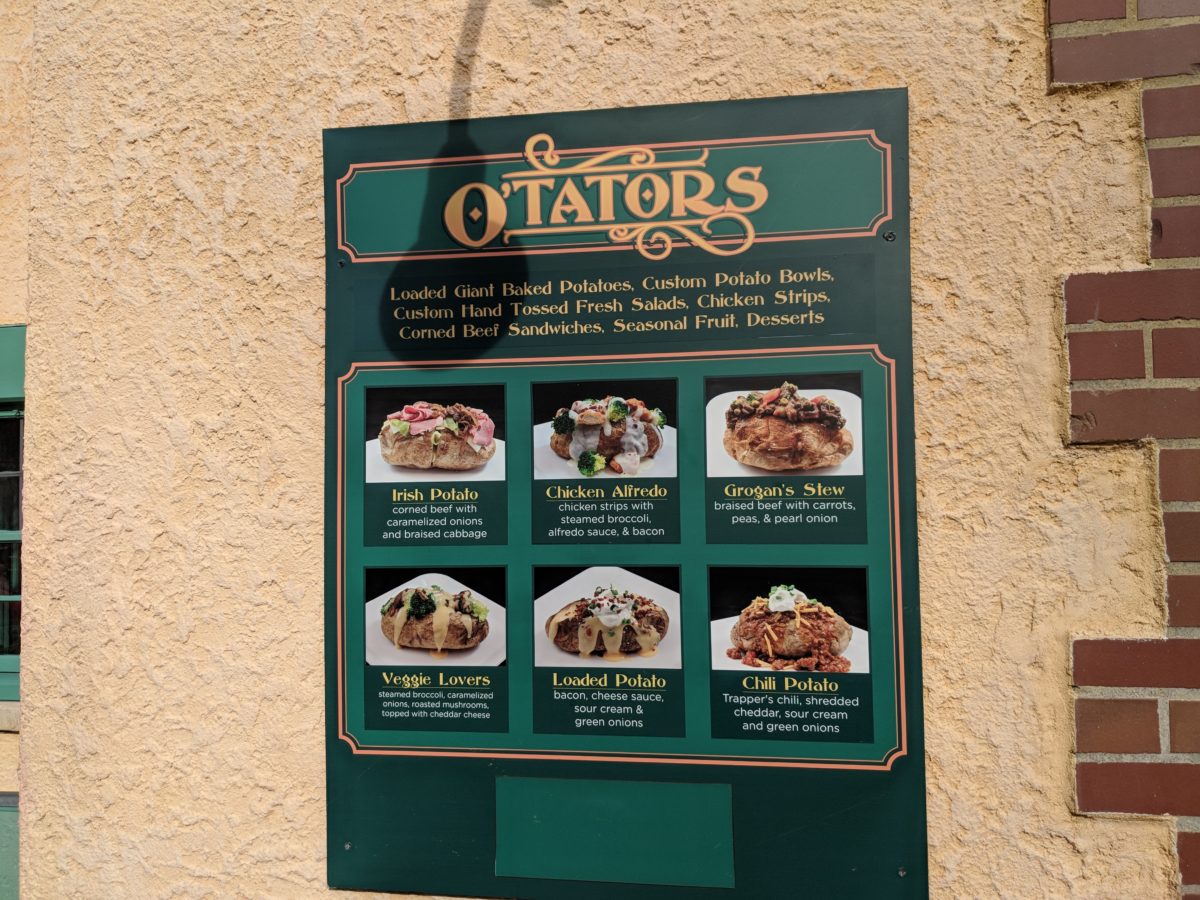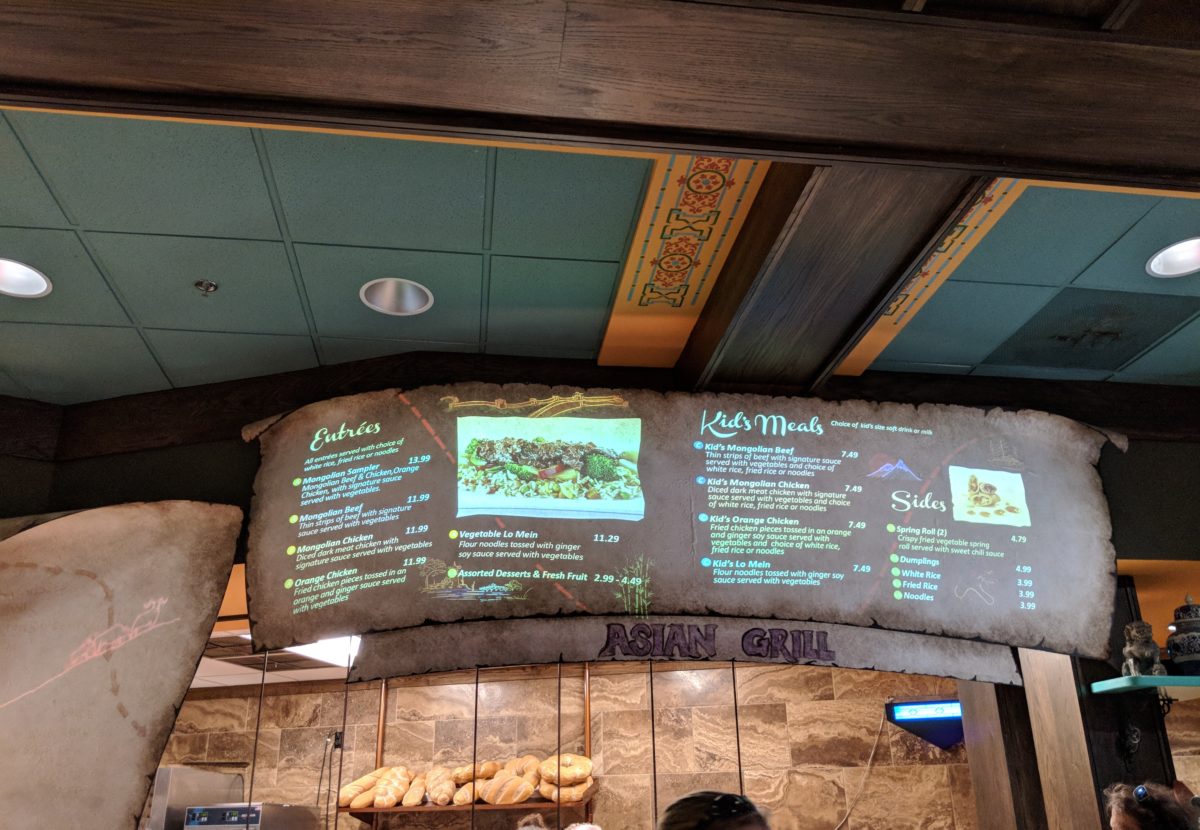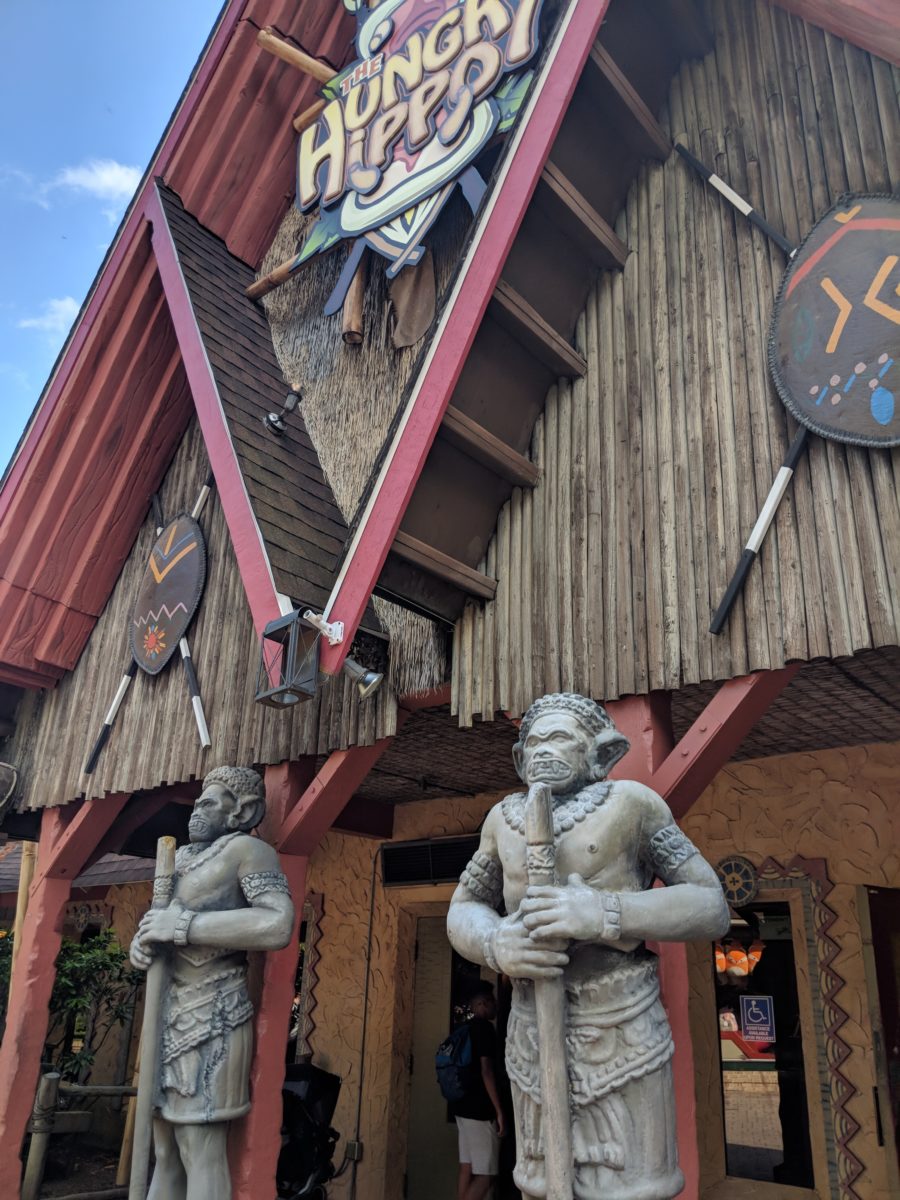 This is a little bit of a mixed bag.  The advantages of Kings Dominion is that they have a lot more indoor restaurants.  This is a bigger deal than you might think, because it can be incredibly hot in the summer (it was almost one hundred degrees last time I went, and it was at the end of May!) and it can get incredibly cold in the winter if you visit their Winterfest event at Christmastime, so it's really nice to be able to go indoors and eat.  These restaurants include Victoria Gardens Pizza, Hungry Hippo and they even have popular fast food restaurants with indoor seating right inside the park: Panda Express & Chick-fil-A.
This is something you can't find at Busch Gardens (unfortunately).  Virtually all of their restaurants are outdoors – and this is a huge pain in the summer & winter.  Your best bet eating indoors is Das Festhaus, which has plenty of indoor seating and even has entertainment while you eat – but the one negative here is that it is located in the back of the park in the Oktoberfest section and if you happen to be located across the park, there's no easy way to get to it because there is no nearby train station.
But before you think I'm about to declare Kings Dominion the winner based on this, I will mention something Busch Gardens has over Kings Dominion in the food department and that, in my opinion, is a much wider variety of food.  The great theming of the park allows the food to serve a delicious mix of cuisines, with great Italian, Irish, French, Canadian, and German cuisines.  They even have a creative Marco Polo's Marketplace which, in keeping with the world explorer theme, has an even larger mix of cuisines, including delicious Asian cuisines such as Mongolian Beef or Vegetable Lo Mein.  Kings Dominion, on the other hand, has a bit more standard fare (though the food is really good at Kings Dominion, don't get me wrong!  This is more about the variety offered at Busch Gardens).
Winner: Tie
Attractions for the Whole Family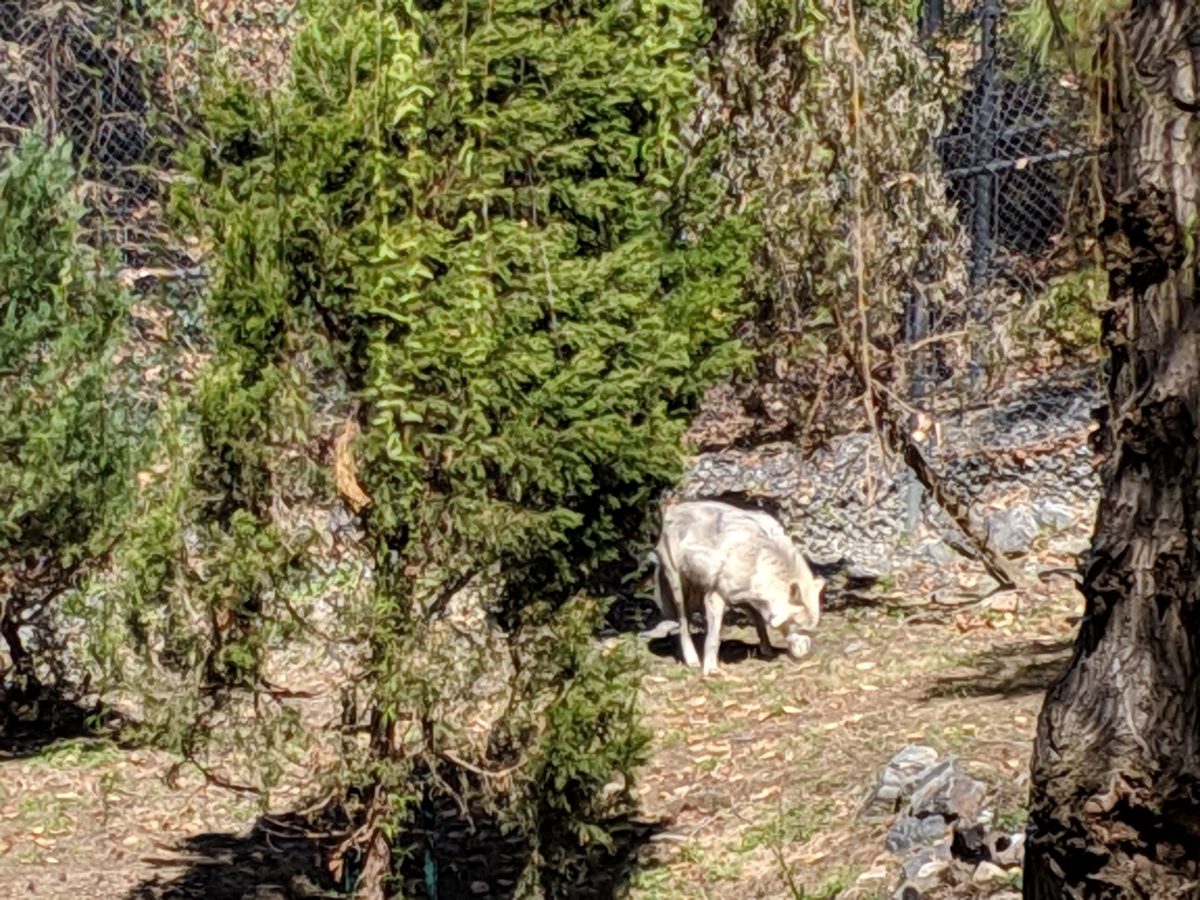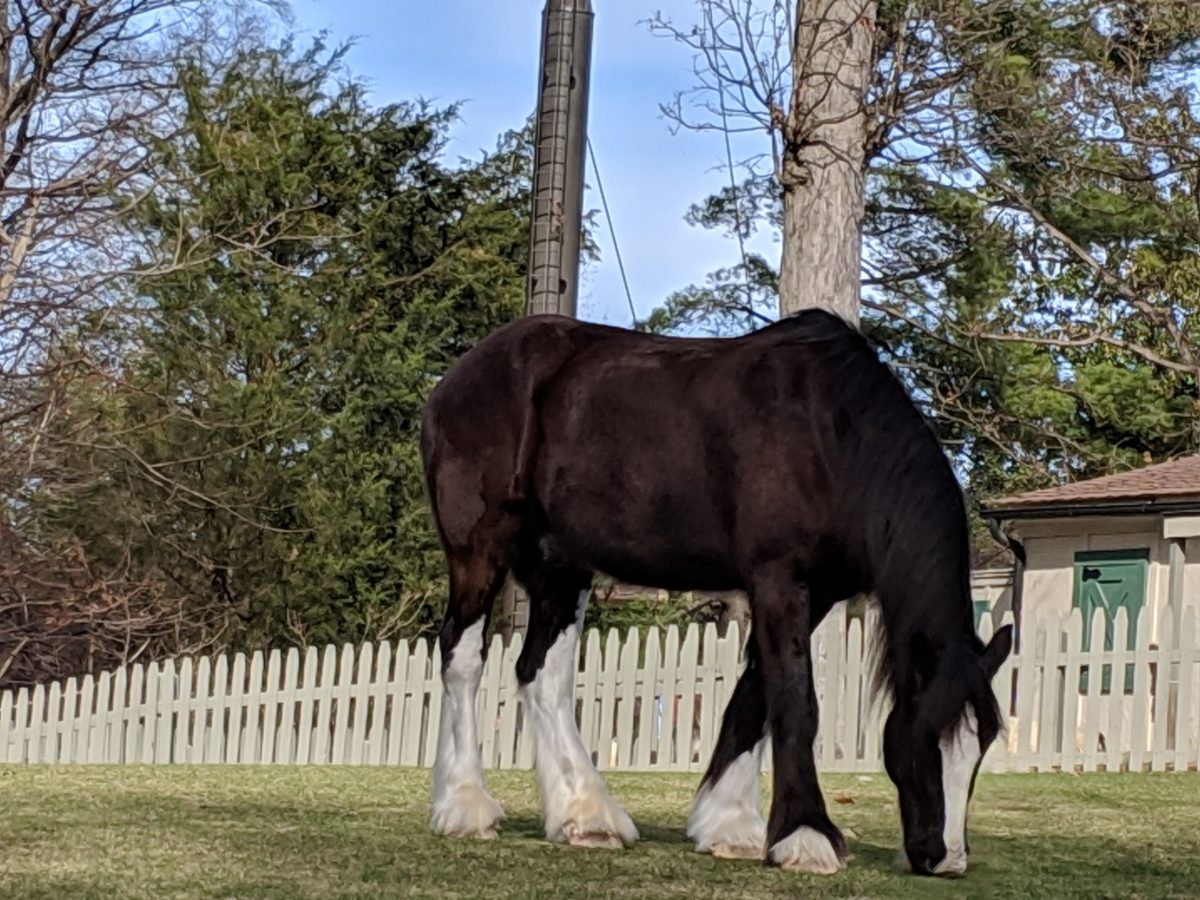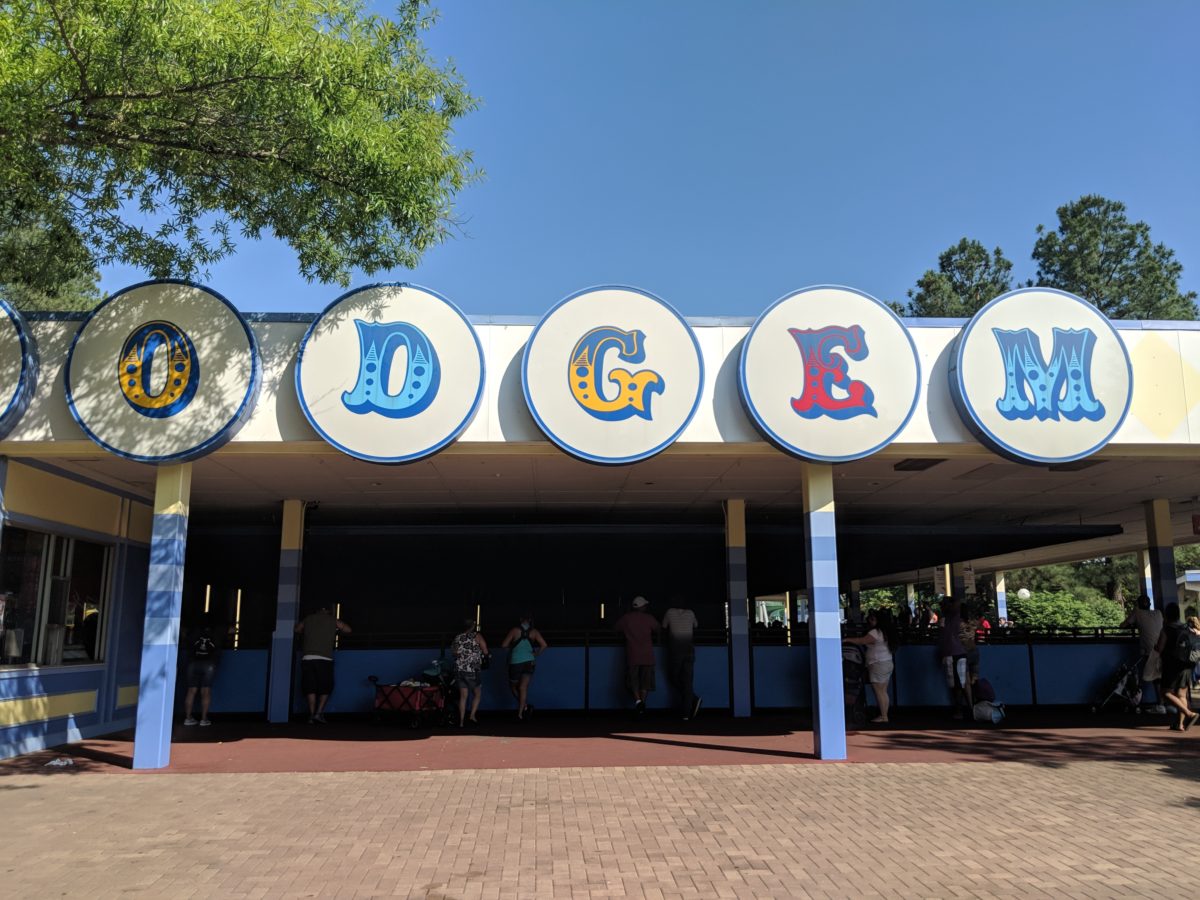 If you are bringing your whole family and you want to have fun, then there are many things you can do at Busch Gardens.  While there are thrill rides that are more aimed at older kids and teenagers or young adults and there are children's rides aimed just at kids, there are also a number of shows that the whole family can enjoy together (especially during Christmas Town in the winter).  Additionally, Busch Gardens has great animal attractions that are fun for all ages; my favorites would be the wolves and the horses.  There's also a train ride that you can use for transportation, but it's also a fun ride in its own right.  Kings Dominion does not have all this; in fact, my family found just one ride we could really enjoy together: Boo Blasters on Boo Hill.  And that's okay, if you don't mind splitting up, but if you want to spend time as a family, Busch Gardens is a better bet.
Winner: Busch Gardens
Roller Coasters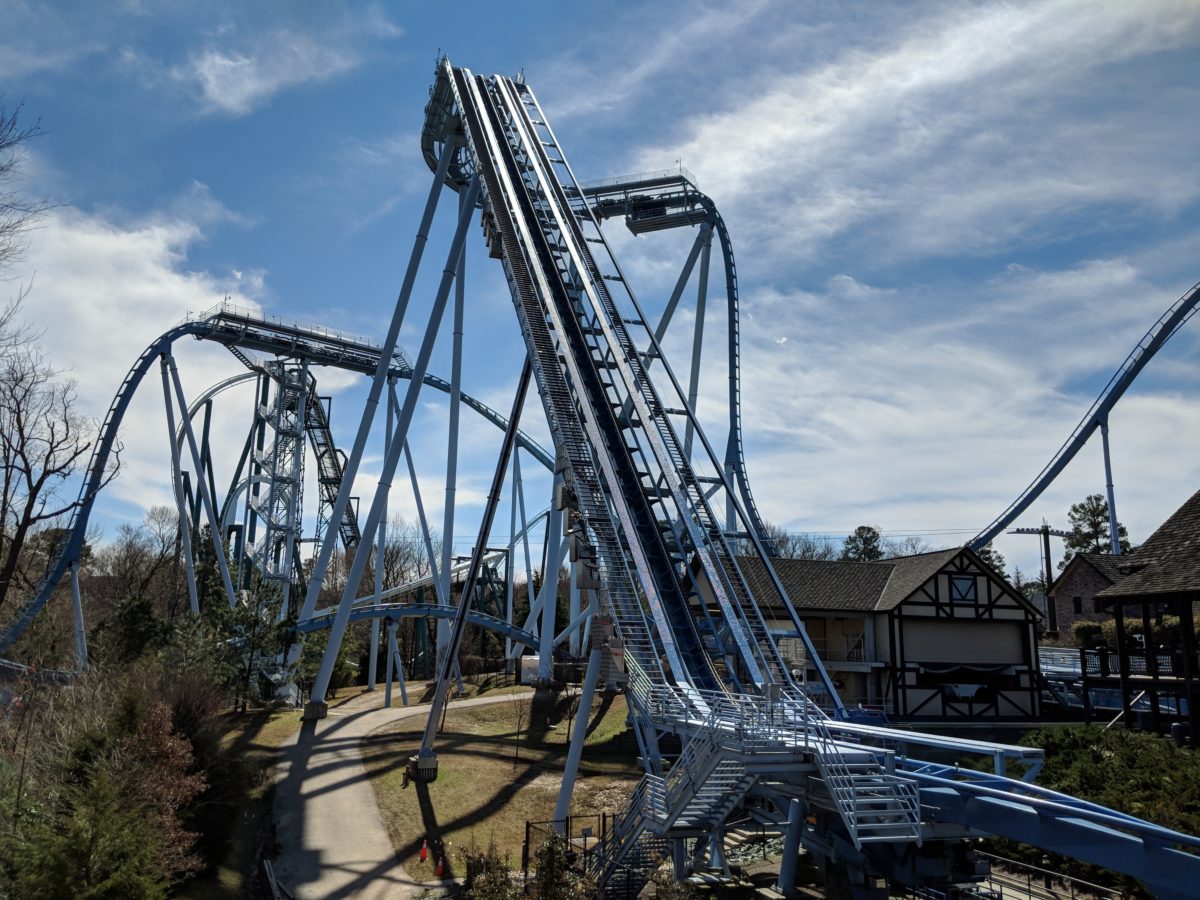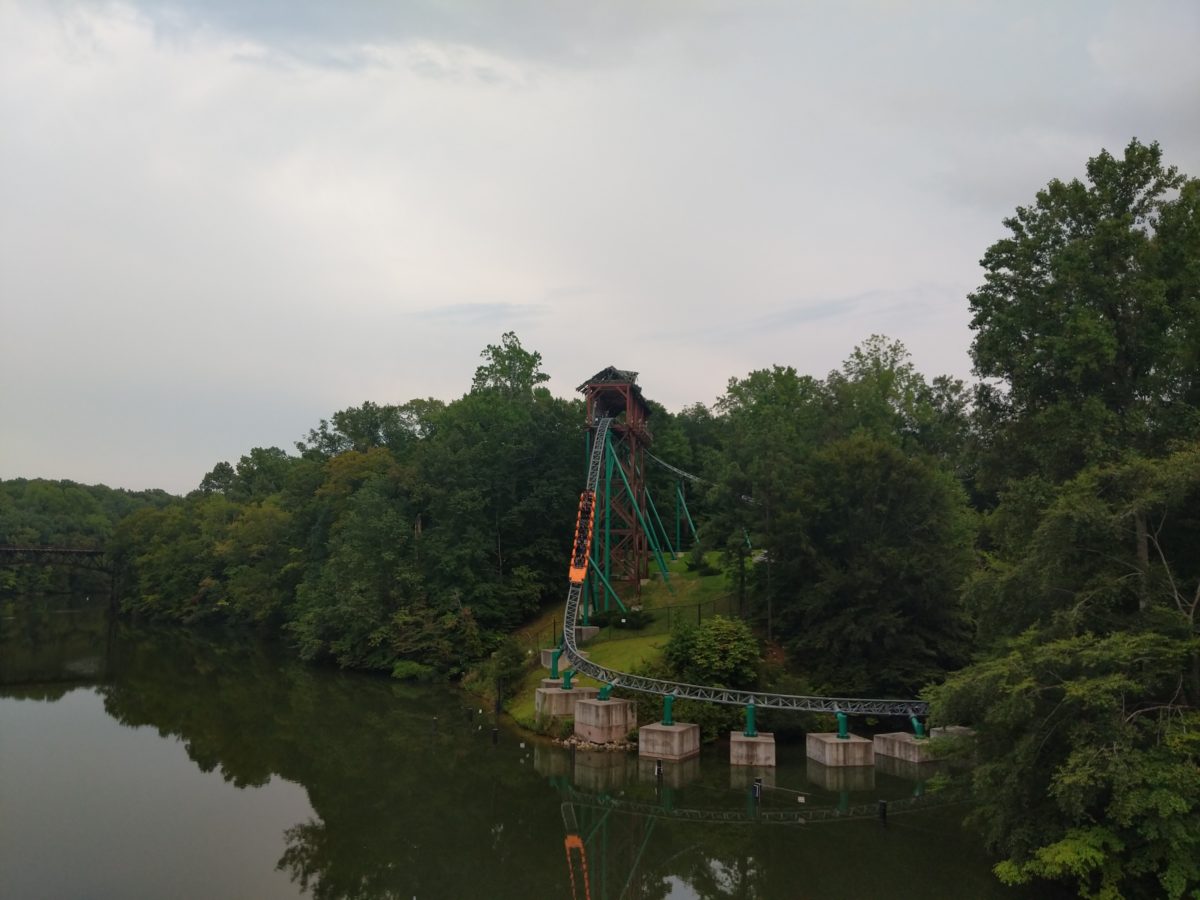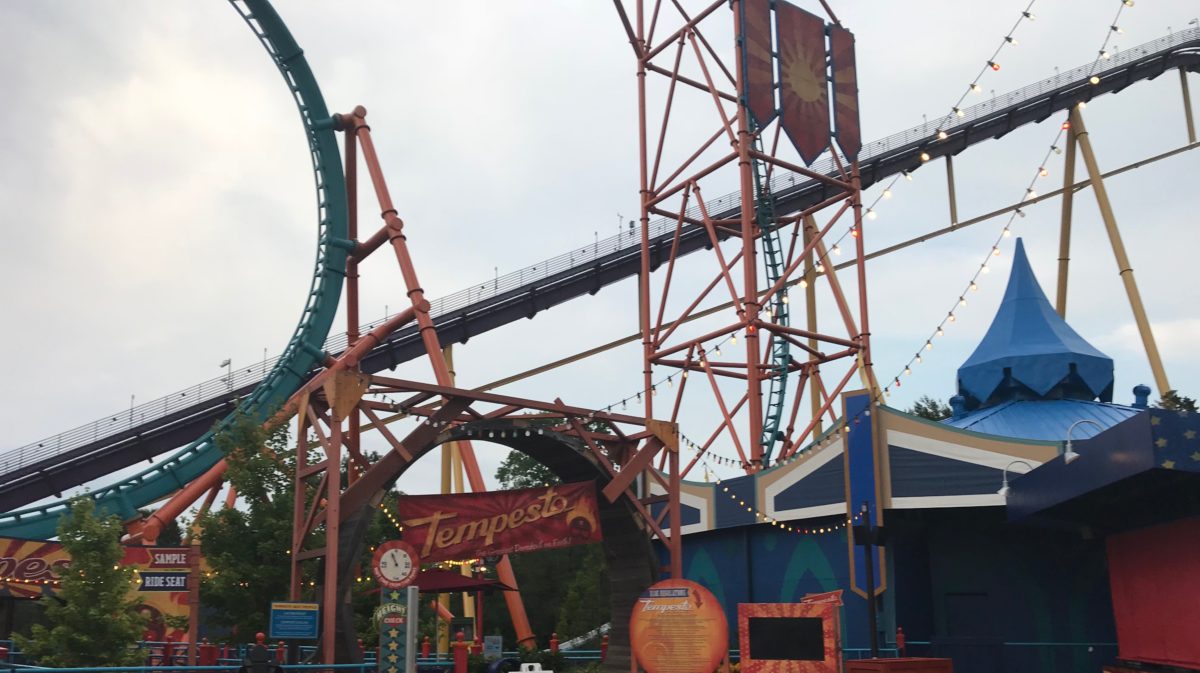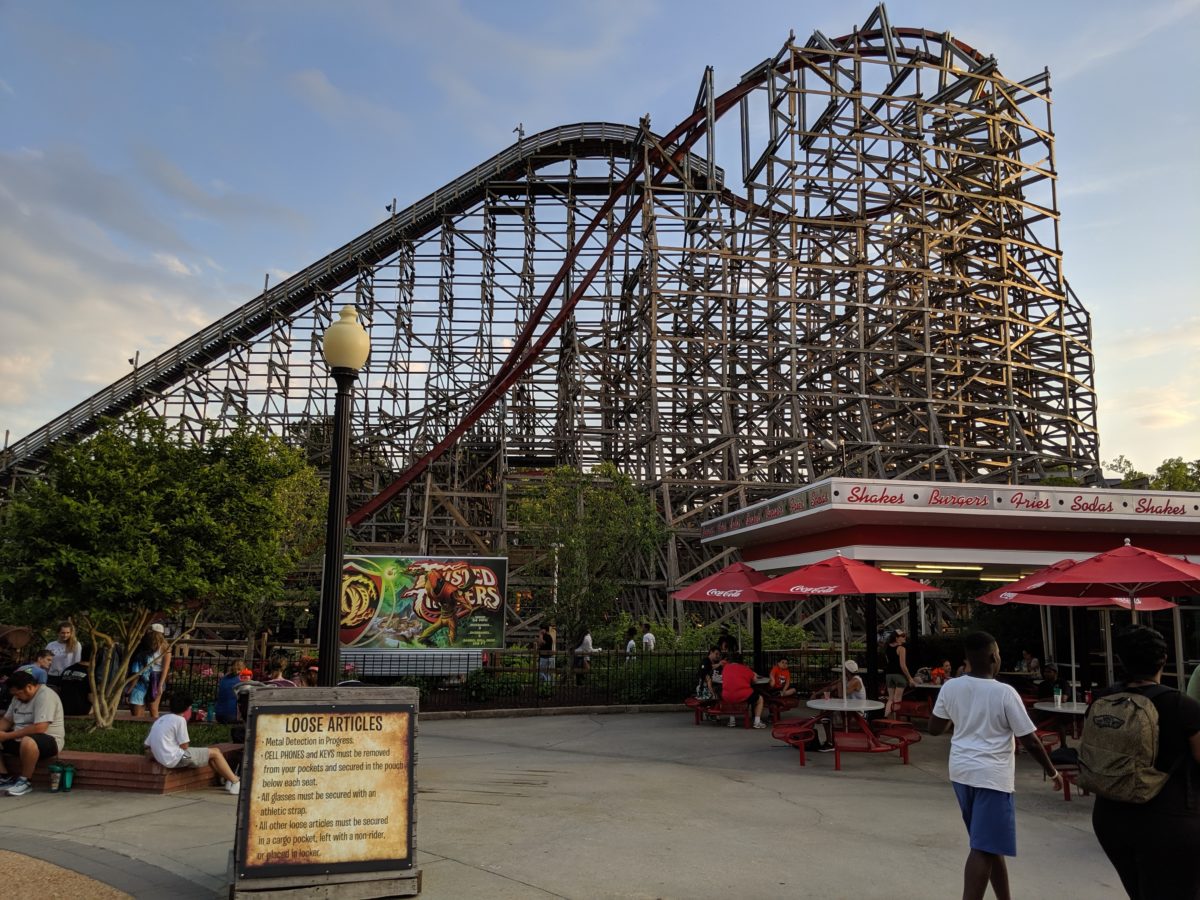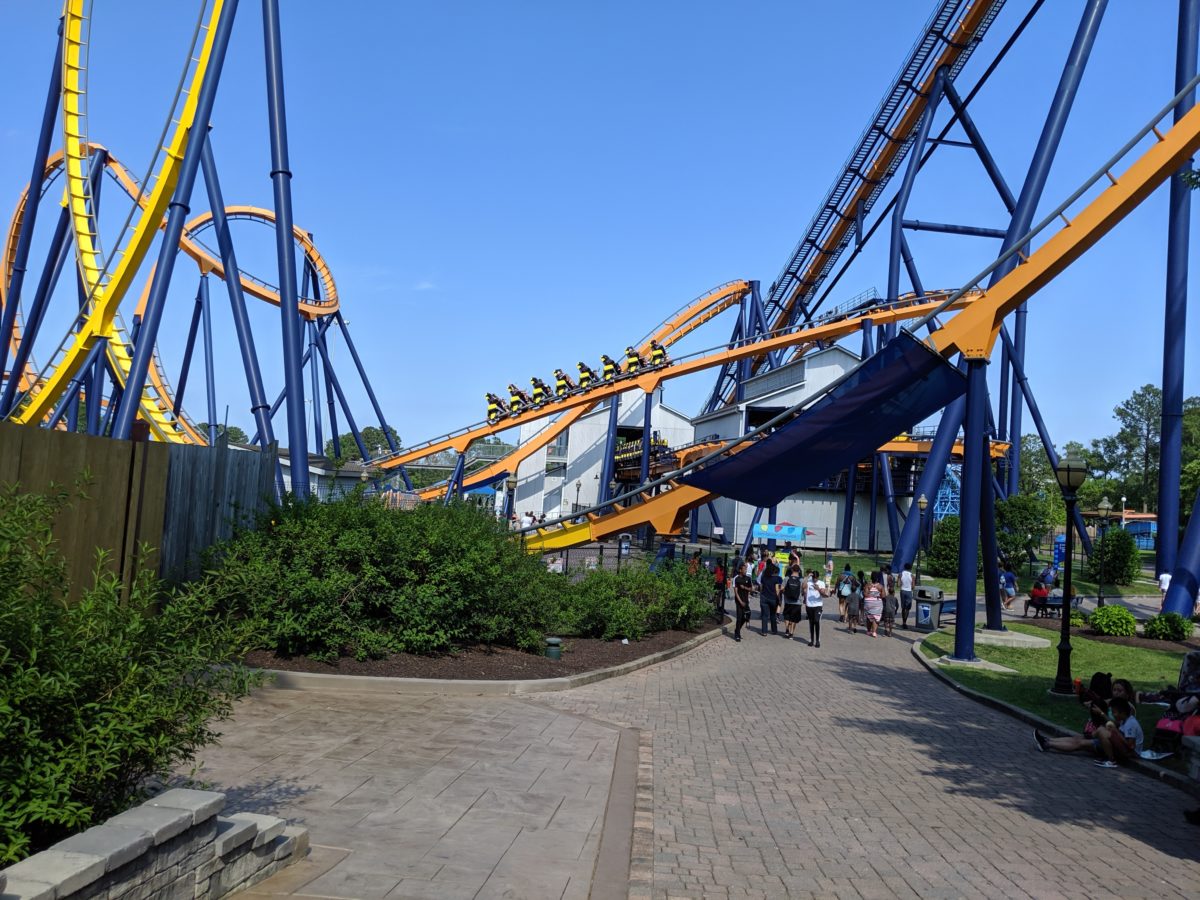 Busch Gardens has eight roller coasters: Alpengeist, Apollo's Chariot, Griffon, Invadr, Loch Ness Monster, Tempesto, and Verbolten.  And while they are great roller coasters, Kings Dominion does have more roller coasters; in fact, they have 12 roller coasters: Anaconda, Apple Zapple, Avalanche, Backlot Stunt Coaster, Dominator, Flight of Fear, Great Pumpkin Coaster, Grizzly, Intimidator 305, Racer 75, Twisted Timbers, and Woodstock Express.
Winner: Kings Dominion
Children's Rides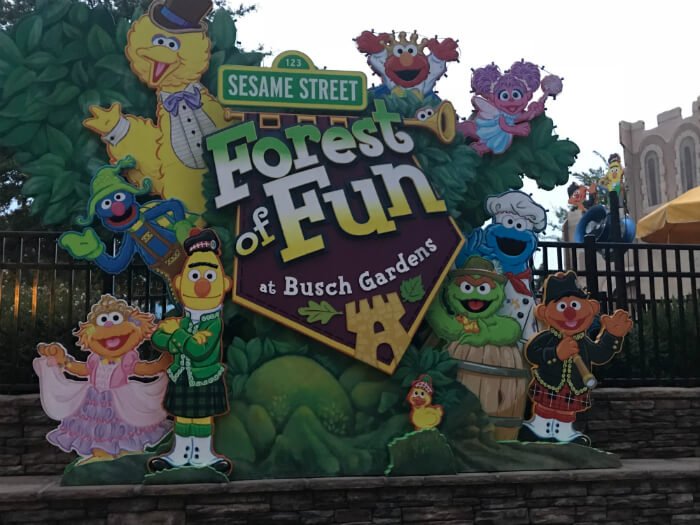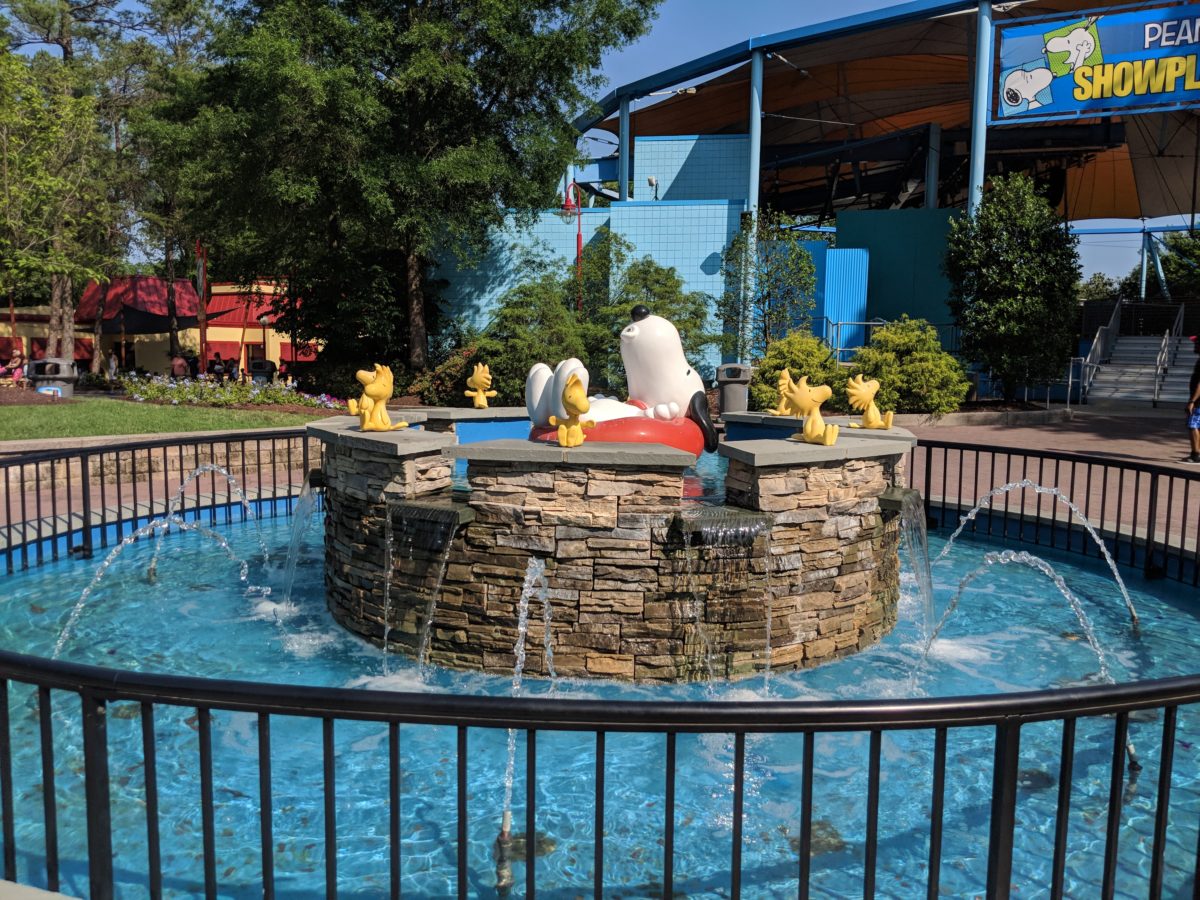 Both theme parks have rides that children can enjoy.  They even have entire sections dedicated to children that are themed to popular characters: a Snoopy, Peanuts-themed section at Kings Dominion and a Sesame Street section at Busch Gardens.  If you bring a preschooler or young elementary school-aged child, you could rest assured at both parks they would find something fun to do.
Winner: Tie
Water Park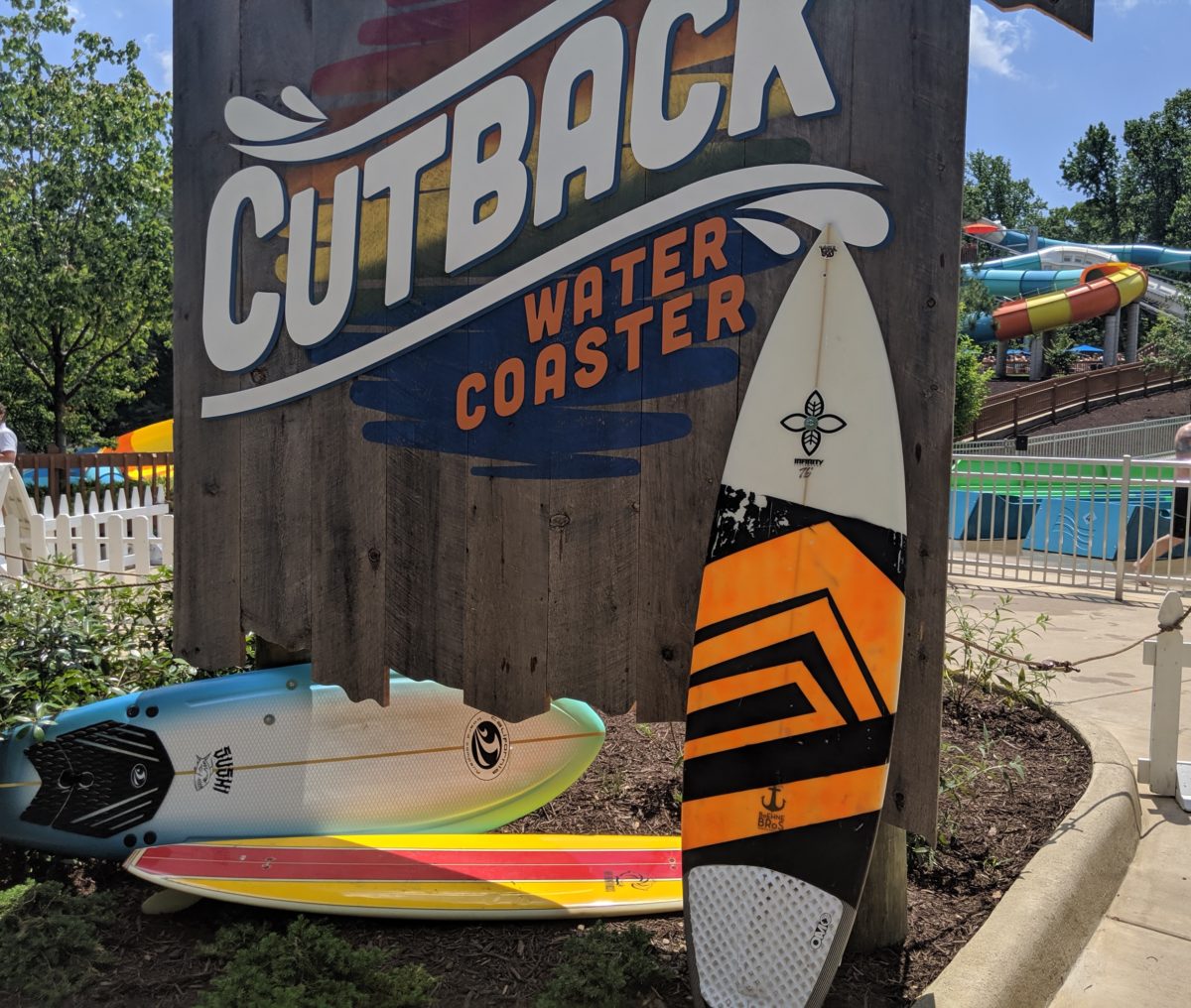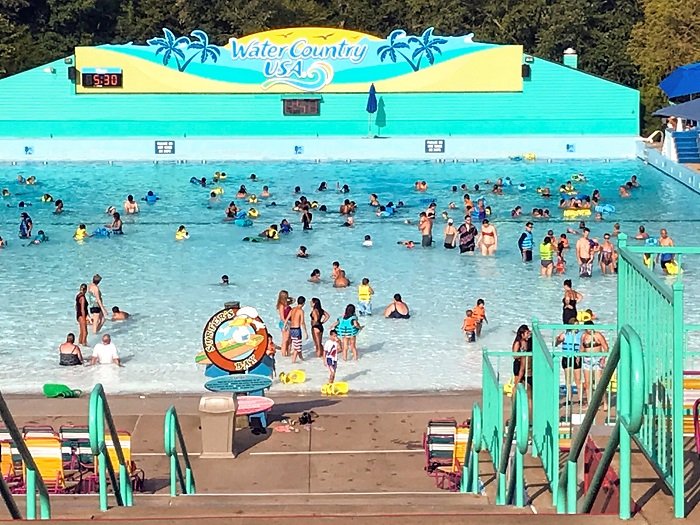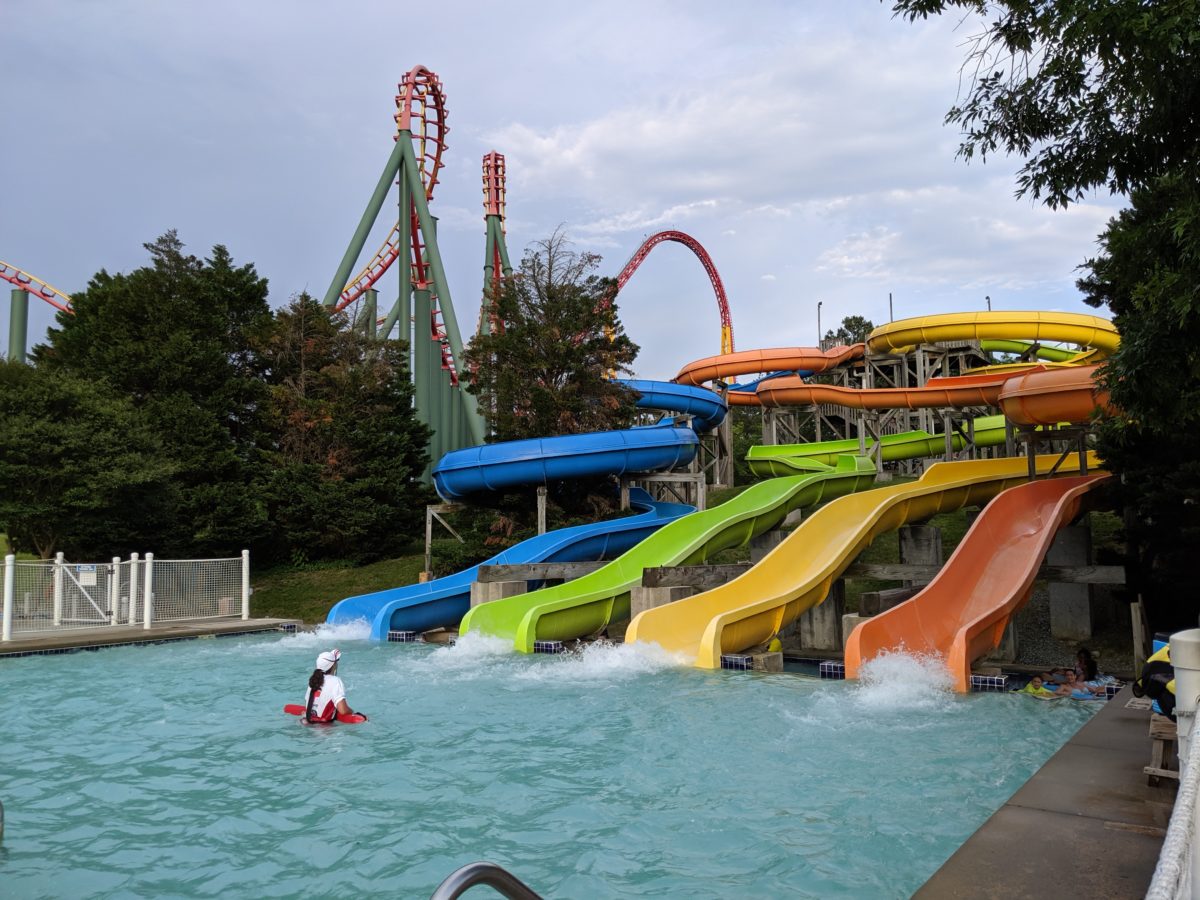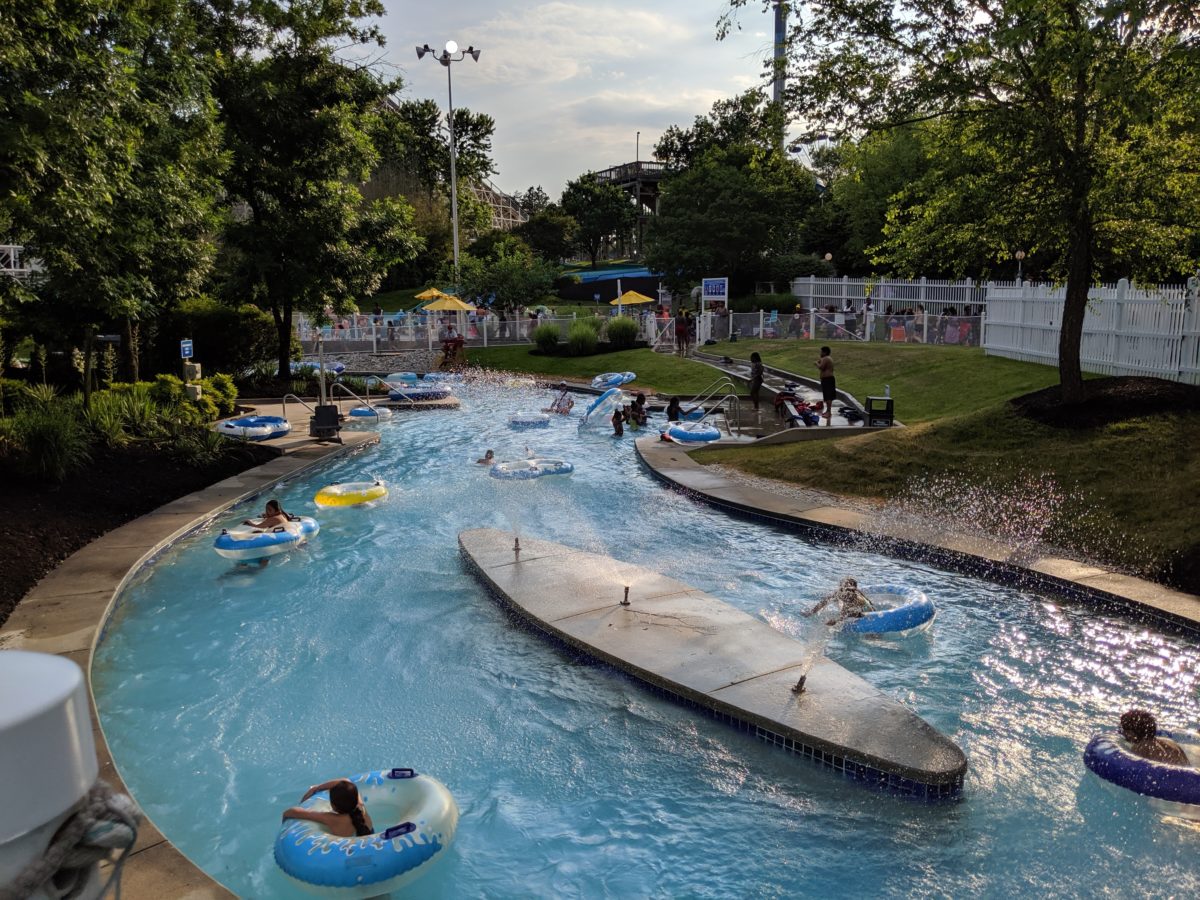 A cool thing about Kings Dominion is that the water park is located right within the theme park, so it makes visiting both the theme park and water park in one day both more doable and easier since you wouldn't have to visit one and then the other.  Soak City has a lot of great water park features: water slides (including small ones for little children and wild slides for those older thrill seekers), a lazy river, a four-rider rafting adventure, children's play area, etc.  But Water Country USA has all that and a bit more, including the new Cutback Water Coaster, which has the distinction of being Virginia's first hybrid water coaster & the only RocketBLAST coaster on the East Coast.
Winner: Busch Gardens
Park Layout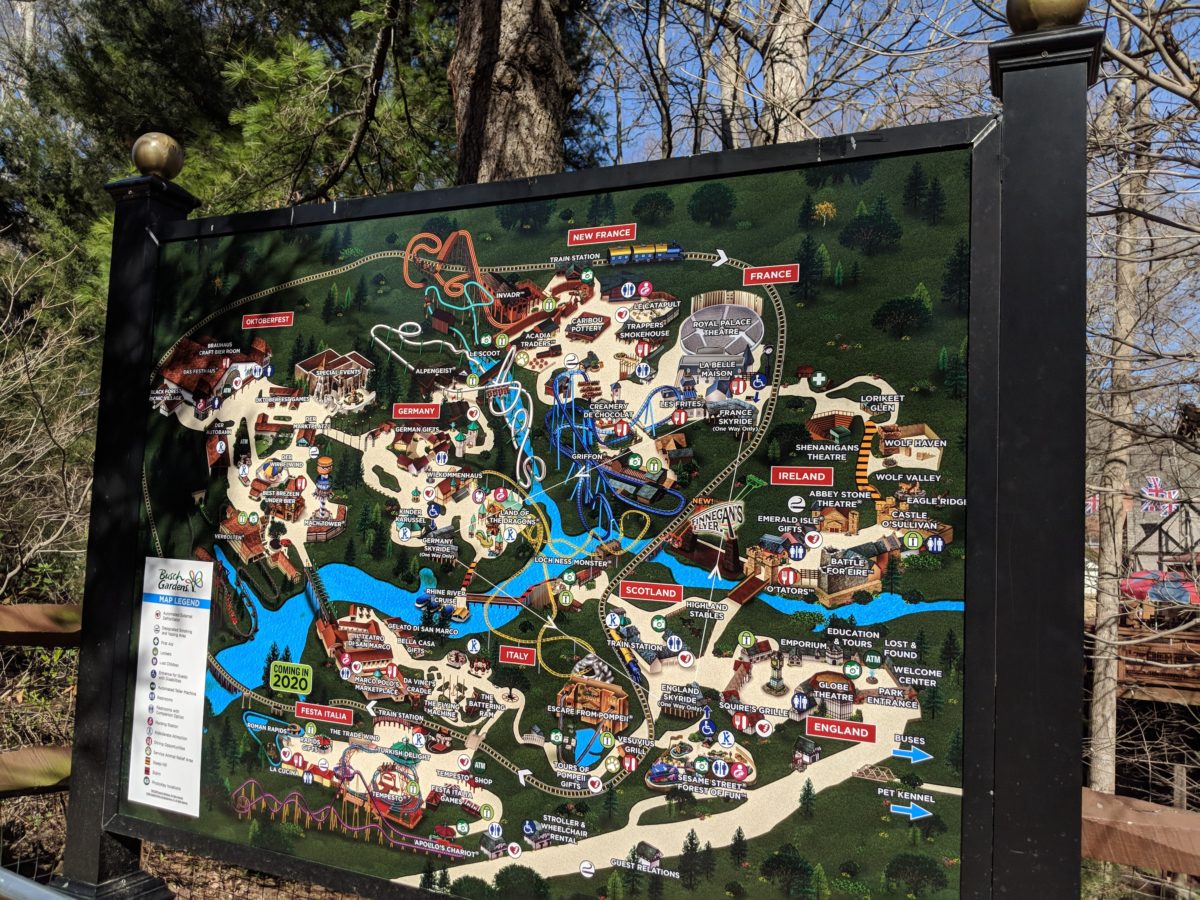 One thing I really like about Busch Gardens is the train I mentioned before because it allows you to quickly get to one section of the park to another section without having to constantly walk across the park (and this really makes a difference when it's really hot).  Kings Dominion doesn't have this, which to me is a negative.  And since Soak City is located inside Kings Dominion, that makes it even more spread out.
Winner: Busch Gardens
Price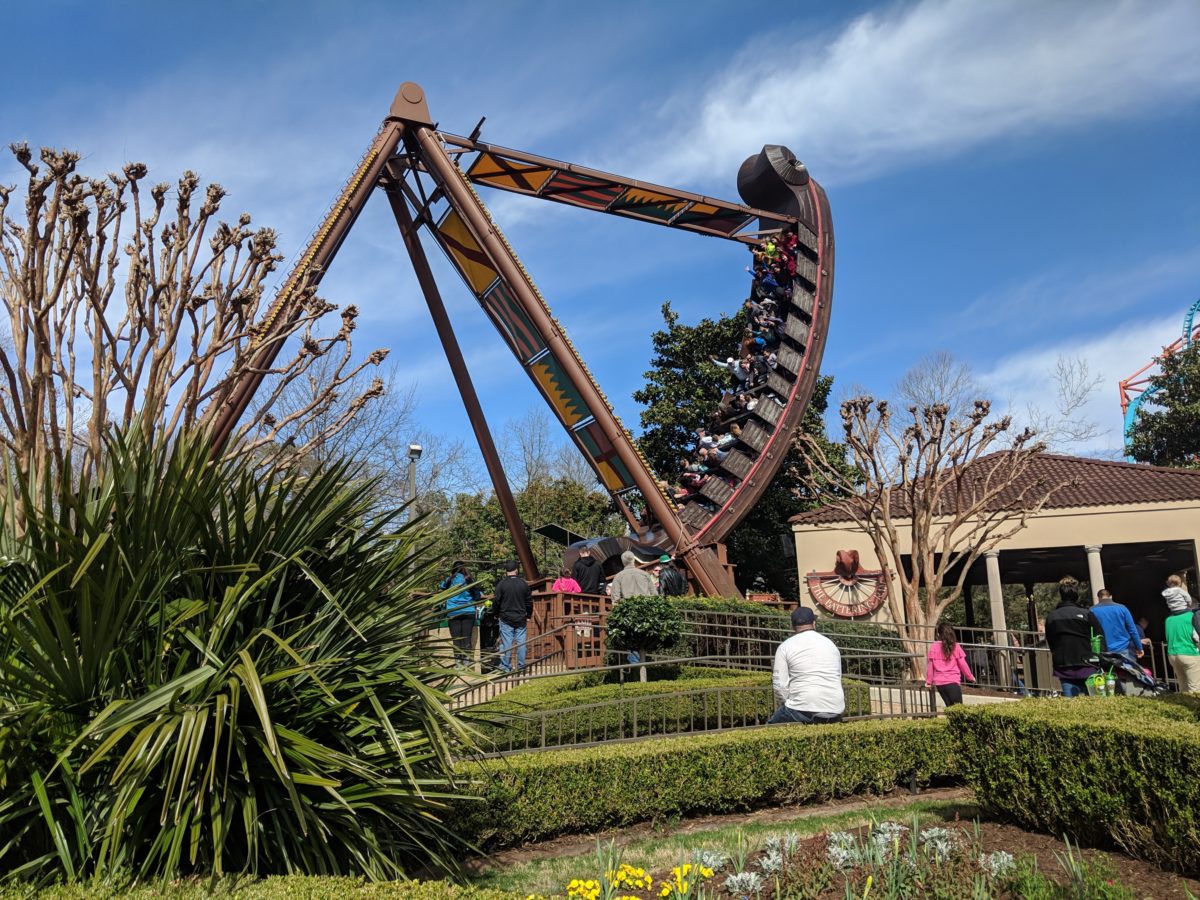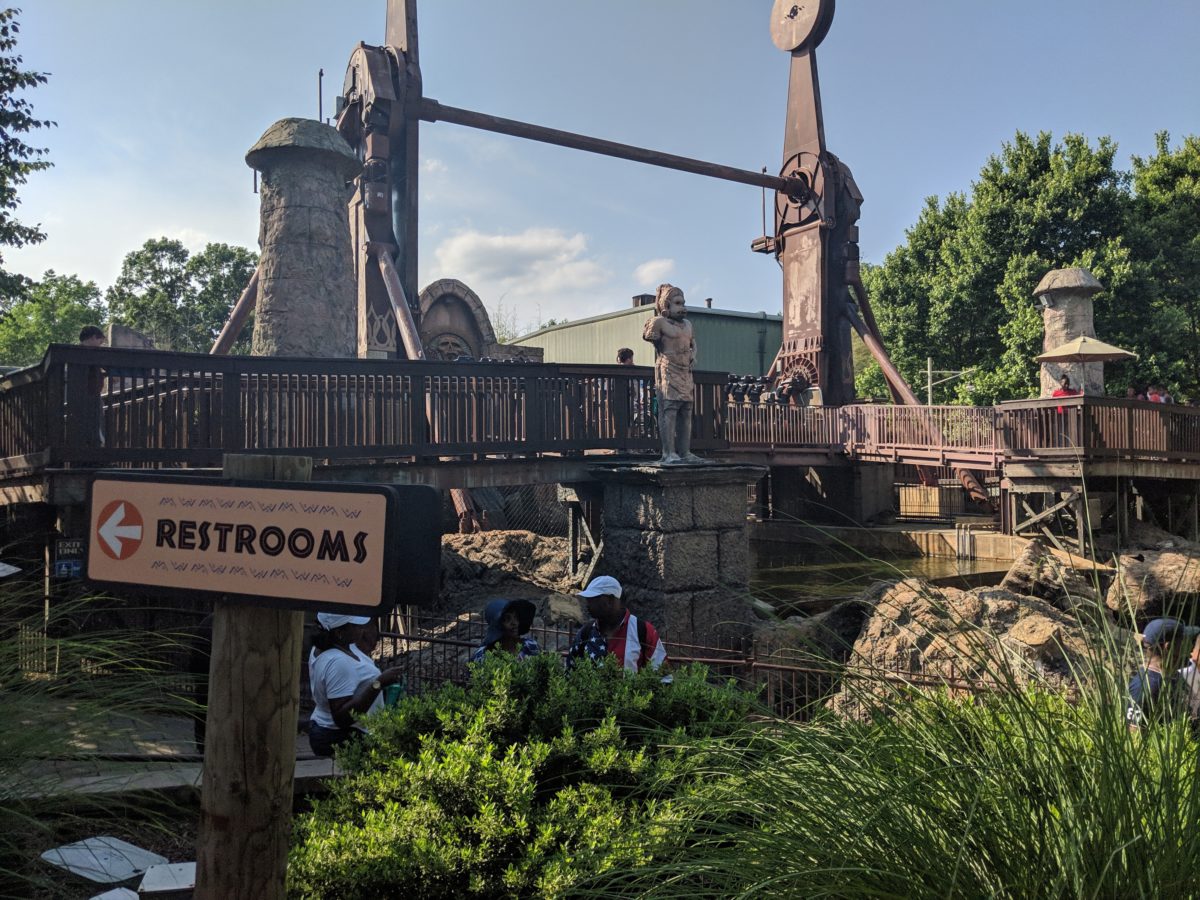 This is one area that Kings Dominion excels, mainly due to the fact that Soak City is included in the cost of admission to Kings Dominion.  This means you can get admission both Kings Dominion and Soak City for just $39 (by the way, this is a savings of $33, so definitely buy your tickets there rather than waiting until you get to the theme park!).  Now, it should be noted that Busch Gardens does run a number of flash sales throughout the year that will help you save money on tickets; you can check out our Busch Gardens Williamsburg Flash Sales Page to see if there are current flash sales going.  But even with, for example, the last flash sale they had, you'd pay $49.49 for two days at Busch Gardens & Water Country USA, which is more money – and without the flash sale, you'd obviously pay more.
Winner: Kings Dominion