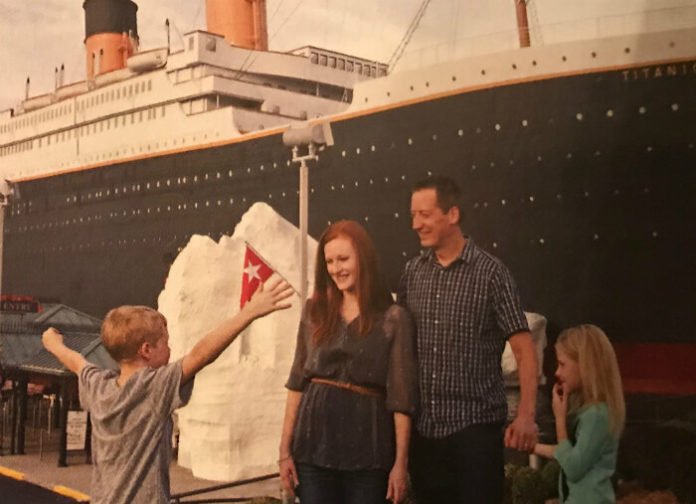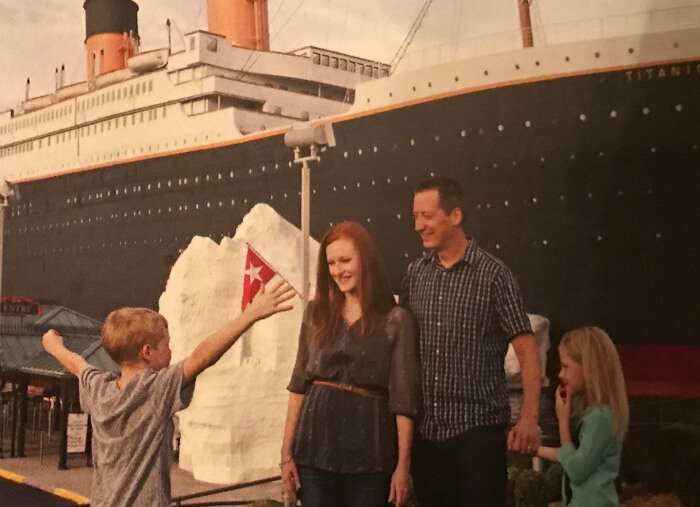 If you click on the links in this post, we may earn money from the companies mentioned in this post, at no extra cost to you. You can read the full disclaimer here.
Ever wondered what it would like to be on the Titanic ship?  Without of course the tragic ending.  Well, here is your chance!
The Titanic Museum in Branson, Missouri is the perfect travel destination for anyone interested in the tragic story of the Titanic.  This museum offers so much to its guests.  There is a good reason why it is called the World's Largest Museum Attraction!
Titanic Museum History
In 1987, John Joslyn co-led a Titanic expedition.  His team spent 44 days at sea.  They even did 32 dives to the Titanic.
Fast forward to today, and John Joslyn is now the owner of the Titanic Museum in Branson!
Titanic Museum Features
So what all do you see and experience when you visit the Titanic Museum?  Well, first of all, you can feel like you just stepped into the Titanic.  It is the world's largest Titanic model.  There are fully re-created cabins and parlors at the museum.
But perhaps more exciting is the re-creation of the iconic Grand Staircase!  Anyone like me who loves the classic Leonardo DiCaprio & Kate Winslet will instantly recognize it.  The Grand Staircase at Branson's Titanic Museum was actually built the accurate size, right from the blueprints!  They really spared no expense – it cost over a million dollars to build. And now you can walk the Grand Staircase!
In addition to these recreations, there are over 400 artifacts on display.  You'll be able to learn a lot about this ship.
And the museum does a great job helping you feel like you've really stepped back in time to that fateful night in 1912.  The staff is appropriately dressed in Edwardian-era clothing.
There are other cool exhibits here, too.  You can touch actually touch 8-degree water and an iceberg.  And play the Titanic Baby Grand Piano!
This is a great family-friendly experience.  There are interactive areas just for kids.  And children even get their own Boarding Pass of a real child passenger.  You, too, actually, will get a boarding pass of a real passenger or crew member.  So in addition to enjoying the museum, you will get to feel like a real passenger!
This is a really fun museum that is a wonderful addition to any trip to Branson.
Coupon
Looking to save money at the Titanic Museum?  Click here and you can automatically save money on your ticket!