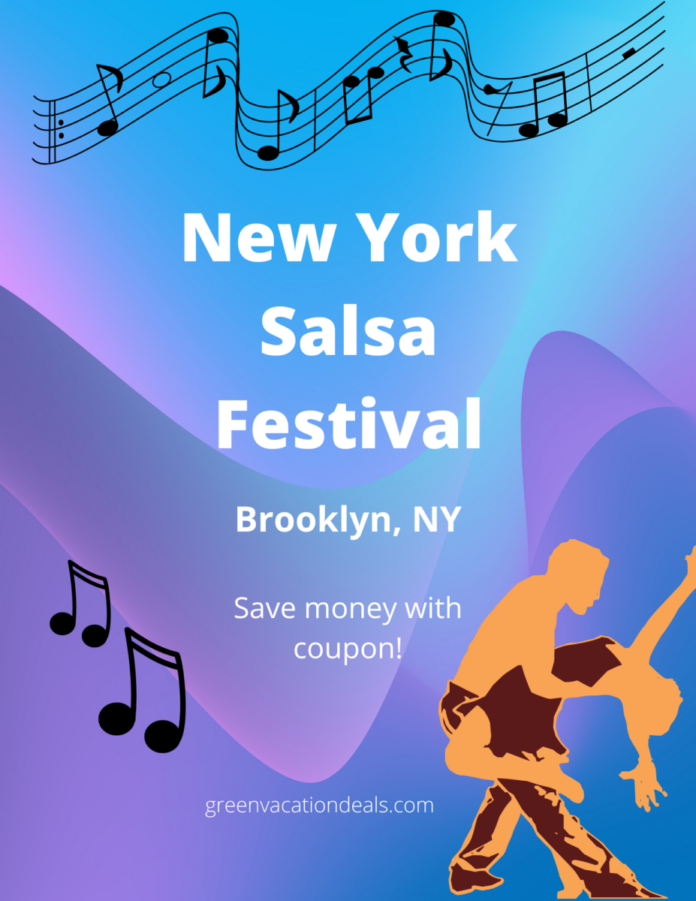 If you click on the links in this post, we may earn money from the companies mentioned in this post, at no extra cost to you. You can read the full disclaimer here.
The origins of salsa go back to the early 1900s in eastern Cuba where musical elements, rhythms and various styles were combined. During the 1960s and 1970s, salsa grew in the barrios of New York City with Puerto Rica musicians rearranging and combining Cuban and Puerto Rican musical genres. Salsa continues to grow in popularity with its fast pace and lively music.
The New York Salsa Festival will be celebrating all things salsa. It is coming to the Barclays Center in Brooklyn, New York, on June 10, 2023, at 8 pm. Get ready to salsa the night away!
And check out the all star line-up of performers.
Willie Colon
Willie Colon is a trombonist, bandleader and composer who helped popularize salsa music in the 1970s. His first album "El Malo" was a smash hit. He's also a noted social and political activist.
El Gran Combo
El Gran Combo is a Puerto Rican salsa orchestra. It was founded in 1962 and they've been performing for more than 6 decades. They are considered by many to be Puerto Rico's most successful musical group.
Victor Manuelle
Victor Manuelle is a salsa musician identified primarily with salsa romantica. He's been topping the Latin charts since the mid 1990s.
Grupo Niche
Grupo Niche is a salsa group founded in 1998 in Colombia and has earned international recognition.
Oscar De Leon
Oscar De Leon has been called "The Pharaoh of Salsa." He's a Venezuelan musician who is known for his work with salsa music.
Jerry Rivera
Jerry Rivera is a Puerto Rican singer and songwriter. His album "Count On Me" has become the best selling salsa recording ever.
Tony Vega
Tony Vega is a Puerto Rican salsa singer. His hits include "Aparentemente," "Deja," "No Me Llames Amor" and "Por Fin."
Also appearing will be Edgar Joel, Oro Solido, Bobby Allende and Mark Quinones.
At the festival, you'll hear steamy, hot salsa beats that will make you want to get up and dance. Enjoy the fantastic music of these very talented performers. This is an evening you'll remember forever!
Coupon
Are you looking for a way to save money on this festival? Of course, you are. Book your ticket here and you can save $51 (40% discount) on each ticket. Act now while these discounted tickets are still available.