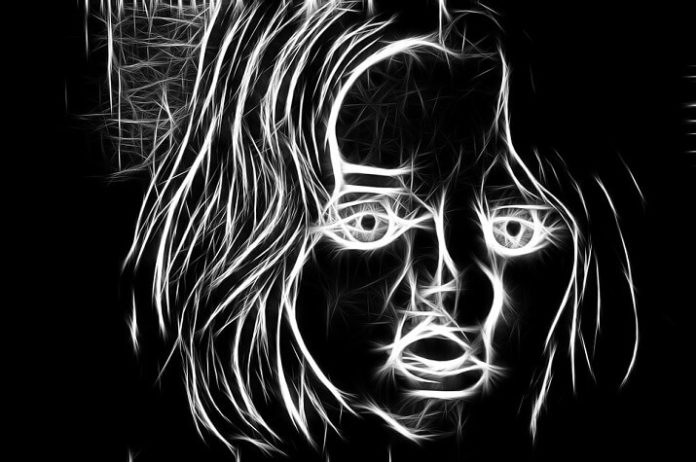 If you click on the links in this post, we may earn money from the companies mentioned in this post, at no extra cost to you. You can read the full disclaimer here.
You'll get a round trip ride from Las Vegas to the town of Goodsprings, Nevada.  On the drive, you'll listen to stories about gamblers' shootouts and disasters that befell Goodsprings.  Hear stories of an old miner's spirit, a crying girl and the lost soul of Ruby, a former resident of the saloon.
On arrival, you'll enjoy a pizza party in the Pioneer Saloon and you can purchase a soda or something stronger.  The interior and exterior of the saloon has been used in many movies and television shows. Pioneer Saloon is one of the oldest saloons in Nevada at over one hundred years old.  There is a bullet hole in the side of the building and a letter from the coroner describing how it got there. The saloon is said to be haunted by the victim's ghost.
Pioneer Saloon has a small memorial to Clark Gable and Carol Lombard.  Lombard's plane crashed into nearby Potosi Mountain on January 16, 1942.  The saloon and an adjacent hotel were the centers of operations for the search.  Clark Gable spent 3 days waiting in the saloon before he finally learned of his wife's death.
The Travel Channel's hit show "Ghost Adventures" taped an episode on Goodsprings and the Pioneer Saloon.  Their ghost hunters spent the night in the saloon and uncovered compelling evidence to suggest the presence of supernatural activities.
You'll get the tools you need to investigate the paranormal including an EMF meter, temperature gun, dowsing rods and more.  Then accompany your guide through Goodsprings haunted streets, abandoned buildings and cemetery. The hair on the back of your neck will stand up – is it fear or an apparition coasting by?  It's a spine chilling evening of adventure.
Book this through BestofVegas and you can save $10.