If you click on the links in this post, we may earn money from the companies mentioned in this post, at no extra cost to you. You can read the full disclaimer here.
What do you get when you combine the fun of New Orleans, a full-fledged casino and the beauty of West Virginia?  An absolutely wonderful hotel experience!
I recently had the pleasure of staying at the 4-star Mardi Gras Casino & Resort in the Charleston, West Virginia area due to a great deal on Hotels.com and had a wonderful time.  I think you could have a wonderful time, too (provided you are 21 years old, as you must be 21 years old or older to be a guest at this hotel). Here are 12 reasons why I think you'll love staying here:
1. Theming
I've always loved New Orleans themed hotels (like Disney's Port Orleans French Quarter), and this hotel is certainly no exception to the rule!  You can see the theming when you first get there with the look of the exterior of the hotel and the garden in front, and then you can see the theming extend into the rooms and the casino.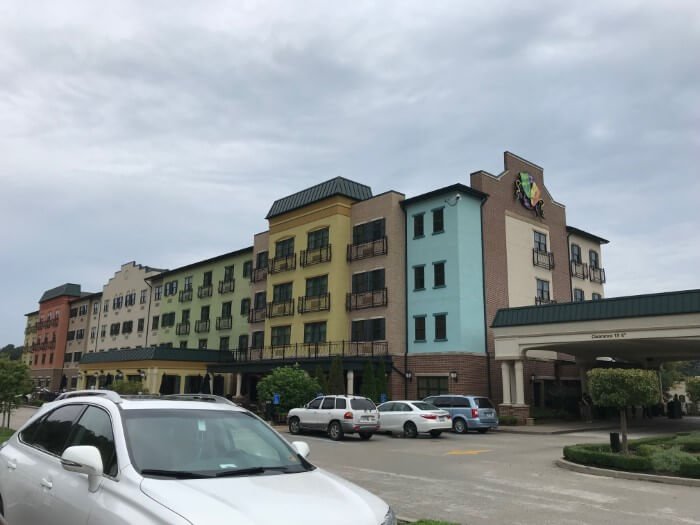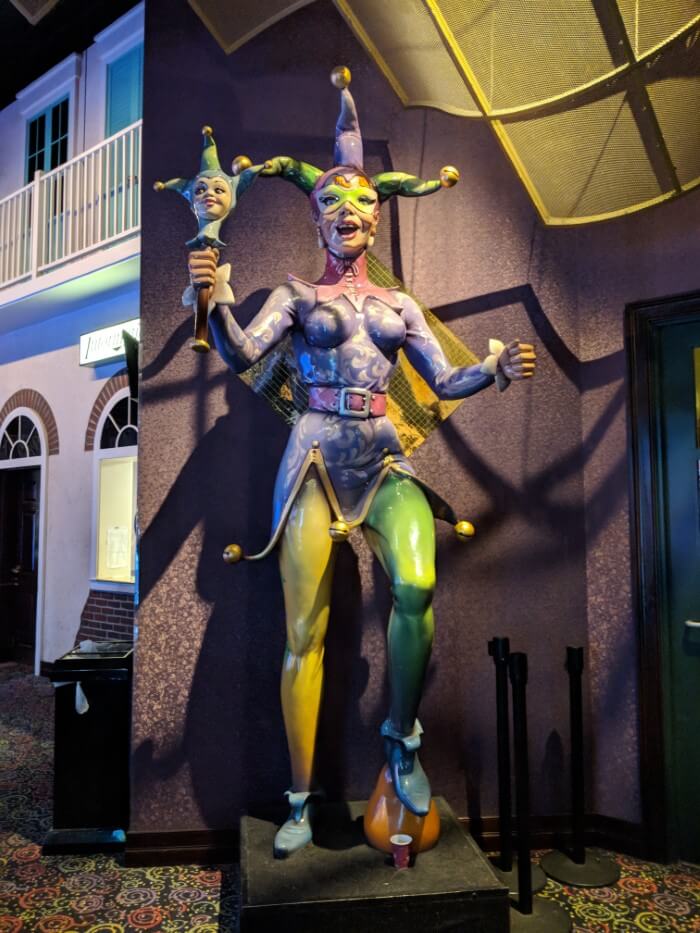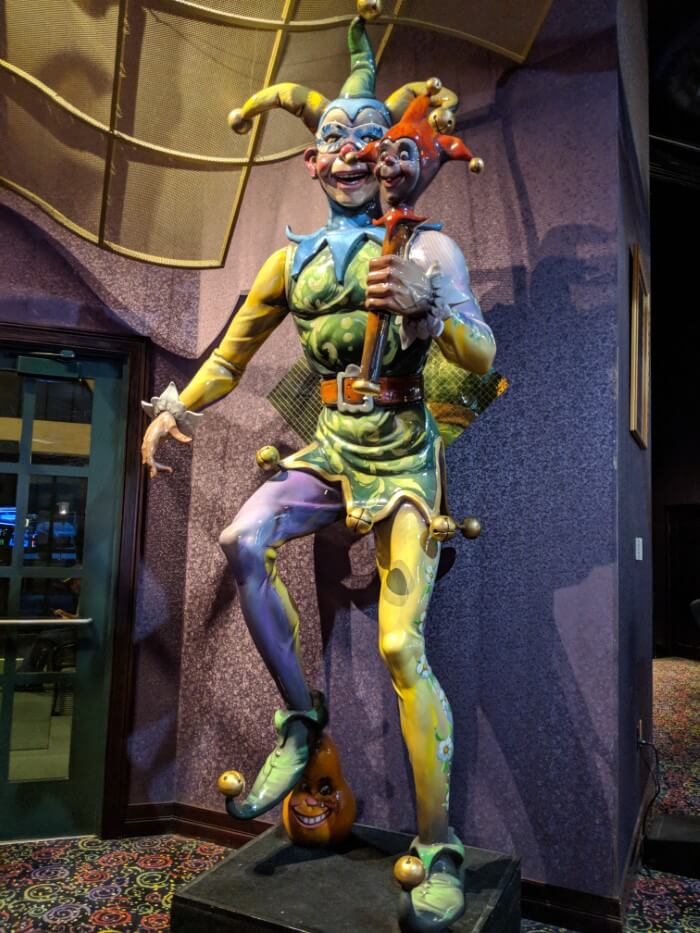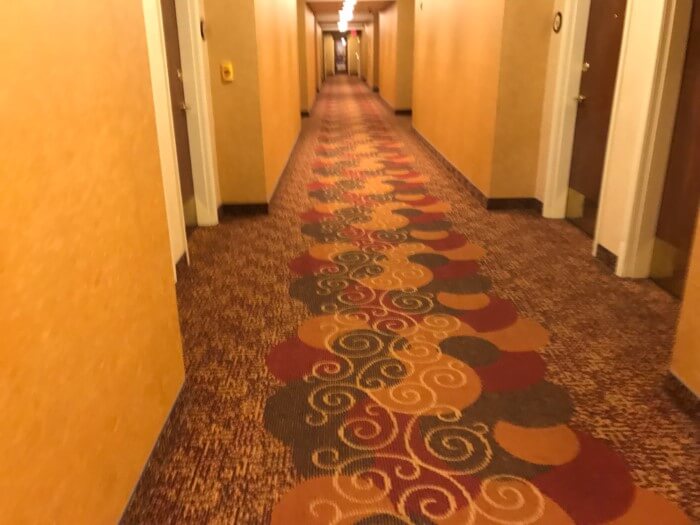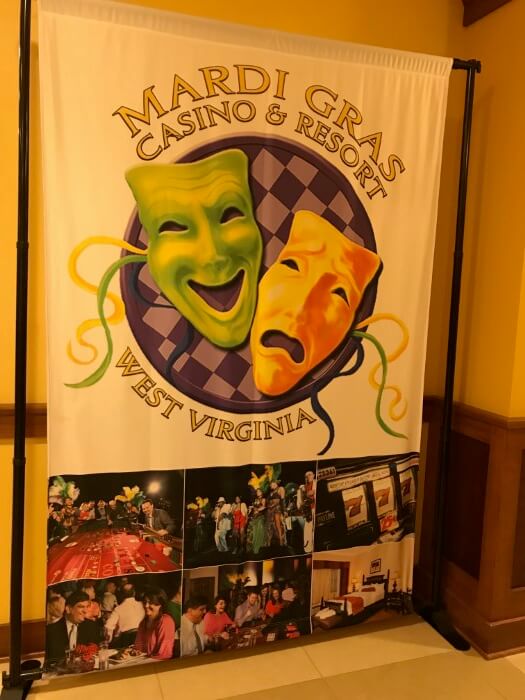 2. Casino
While the hotel offers a lot more than just a casino, let's face it, the casino is the largest draw to this hotel, right?  And it doesn't disappoint; there are 30 table games, 24 poker tables, up to 1,000 slots, etc., so they offer way more than any other West Virginia casino.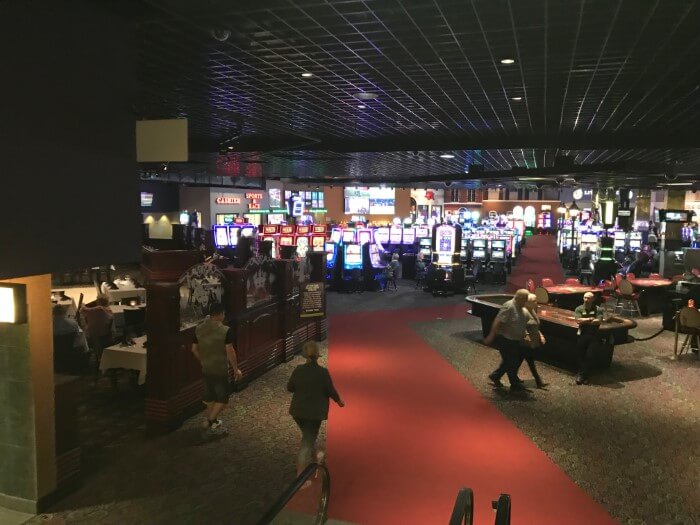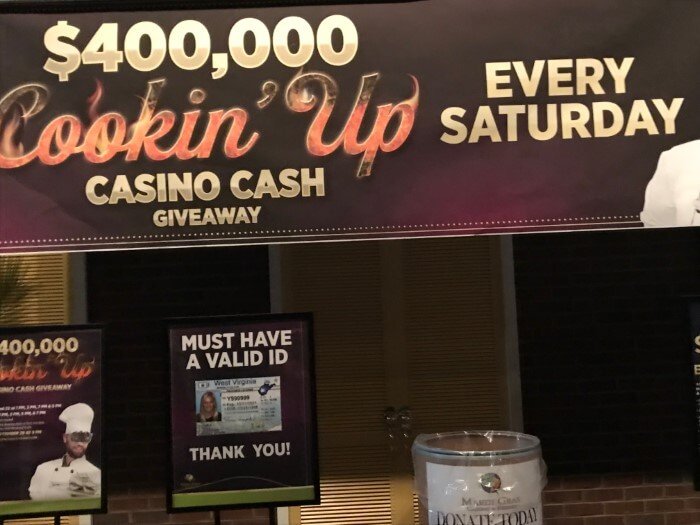 3. Greyhound Racing
In addition to playing games at the casino, Mardi Gras Resort & Casino also offers live greyhound racing!  Live dog track racing takes place Wednesday through Friday at 7:00 PM and evening performances on Saturday & Sunday begin at 7:00 PM.  This is the only place in West Virginia where you can bet, dine and win on greyhound racing all in one place!
4. Rooms
The rooms are incredibly spacious, which I really like, and I love the decoration of the rooms.  I love how the pictures up in the room have a hint of New Orleans, very in keeping with the theme without being over the top.  You can also get a room with a mountain view. But my favorite feature of the hotel by far has to be the very large, comfortable beds.  The only negative is you won't want to get up the next day after sleeping there!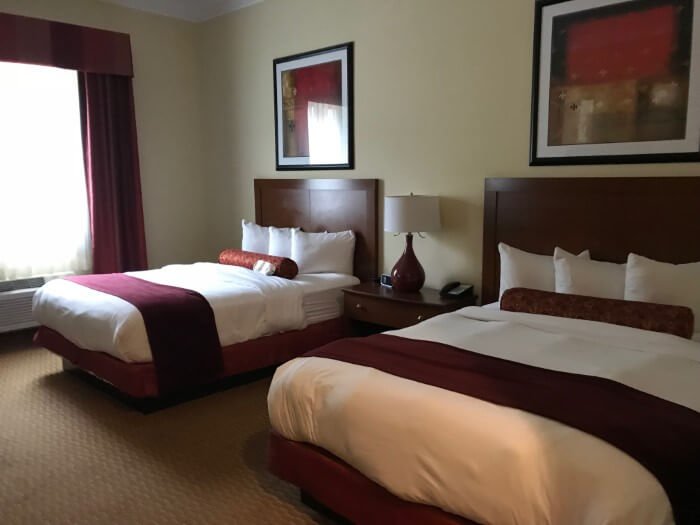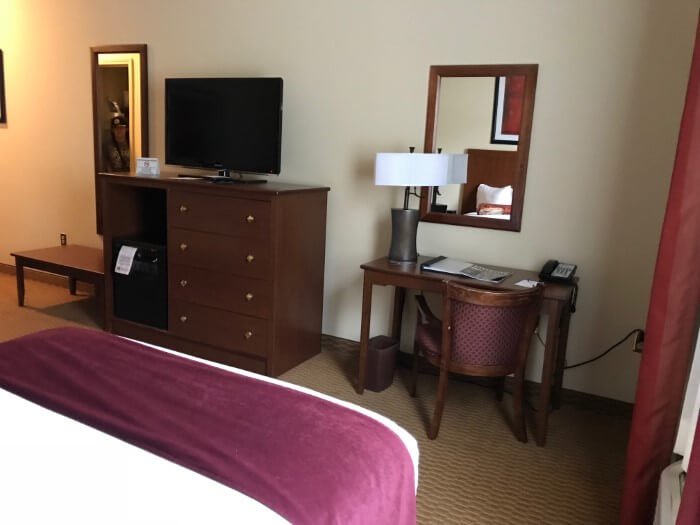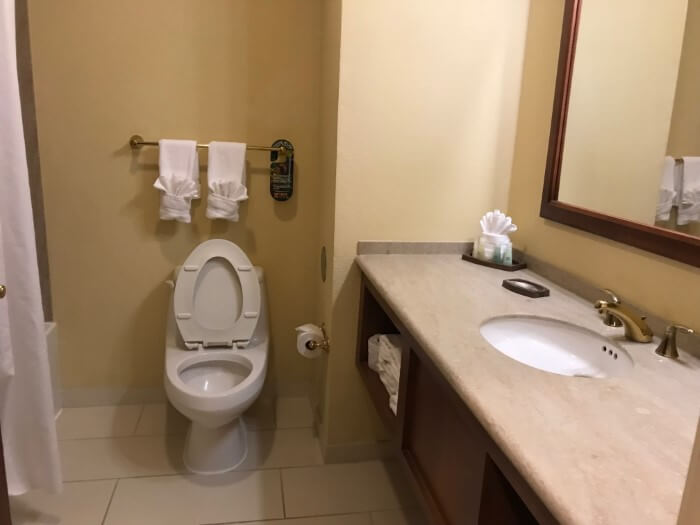 5. Hotel Layout
I really like how you can get to the casino without having to walk outside.  Even though the casino is technically in a different building, there's a covered walkway (with great mountain views!) you can use, which is wonderful when the weather is bad or if you don't want to have to walk too much to find your room at the end of a night of fun at the casino.  But you need a key to get into the hallway where you can get to your room, so you don't have to worry about anyone from the casino wandering near your room at night and it makes the rooms much more quiet for a great night sleep.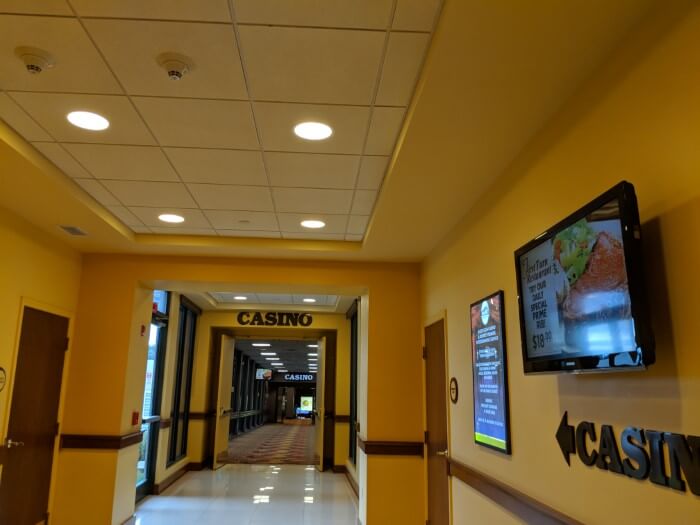 6. Dining Options
There are a lot of dining options here, from quick service to sit down fine dining.  My personal favorite was Cafe Orleans, which is a quick service restaurant where you can pick up sandwiches, salads, soups, etc. (I really liked the BLT sandwich).  You can also enjoy sandwiches, soups & salads at Crescent City. If you prefer sit down restaurants, then The French Quarter Restaurant & Bar is a great choice (please be aware that reservations are recommended).  You can also enjoy eating at First Turn Restaurant when you watch the races. You can also enjoy the Bayou Buffet which is open Friday and Saturdays from 5:00 Pm to 10:00 Pm and offers the signature Seafood Extravaganza.  And if you're looking for coffee and perhaps something sweet, you can visit the Arabica Dabra Coffee and Pastry Shop.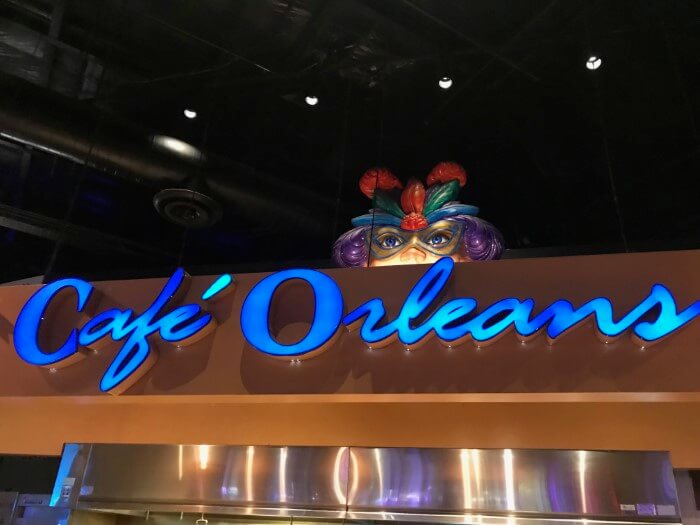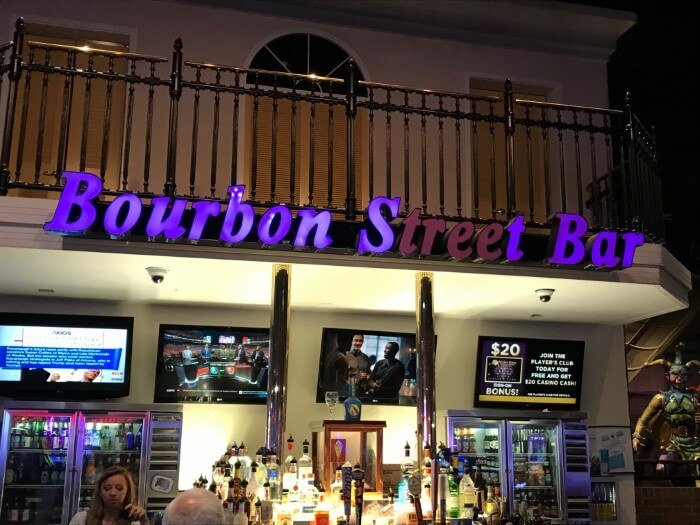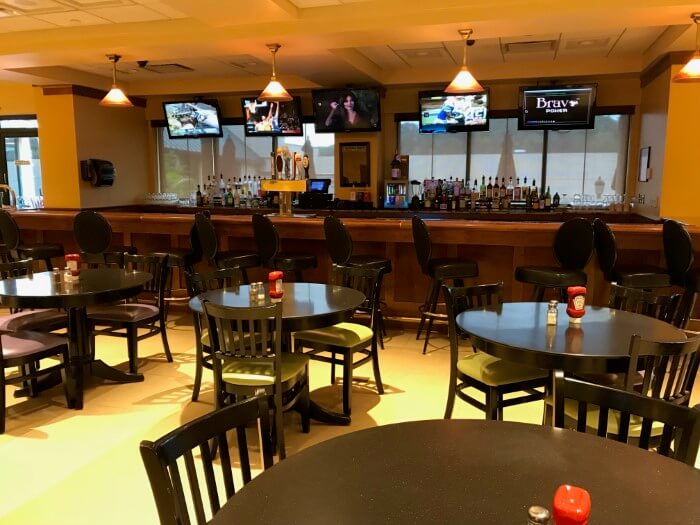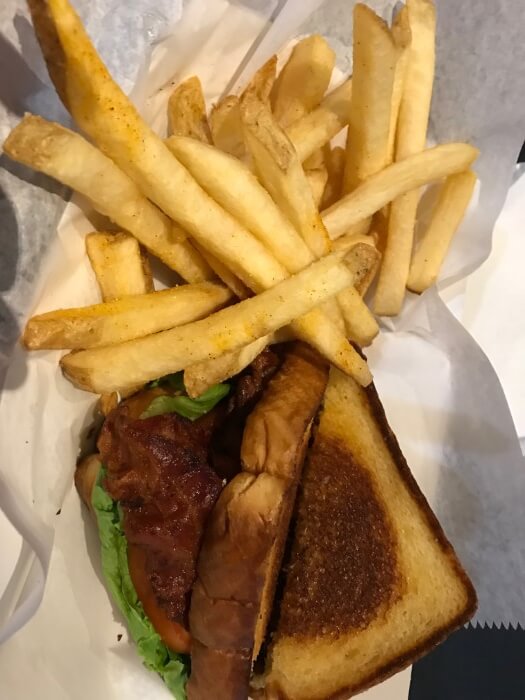 7. Free Breakfast
I don't always expect a 4-star resort to offer a free breakfast, so when they do, I am more than pleasantly surprised!  The breakfast had a nice mix of hot freshly made breakfast items (like scrambled eggs) to great pastries, to fresh fruit to bagels you could warm up.  It made for a very nice morning, and it was offered between 6:00 AM to 10:00 AM, which I appreciated since some continental breakfasts end at 9:00 AM and I don't always want to get up quite that early when I'm staying at a place with a casino that I can visit the night before.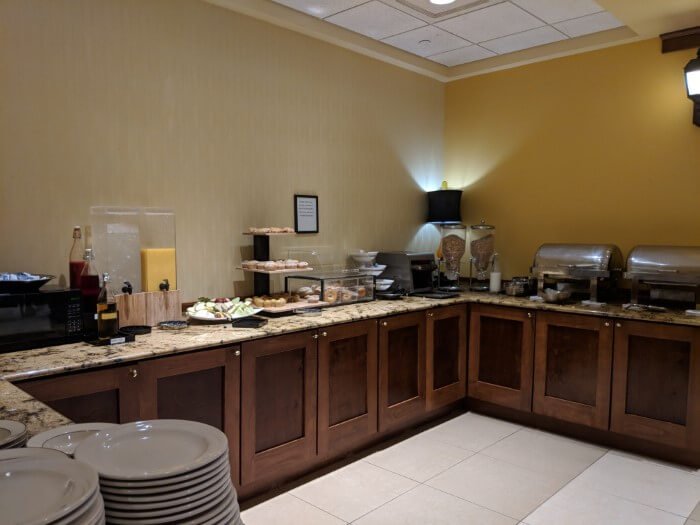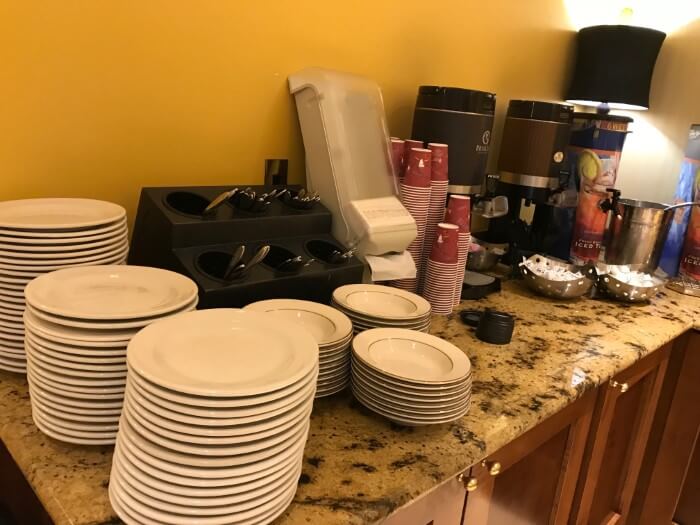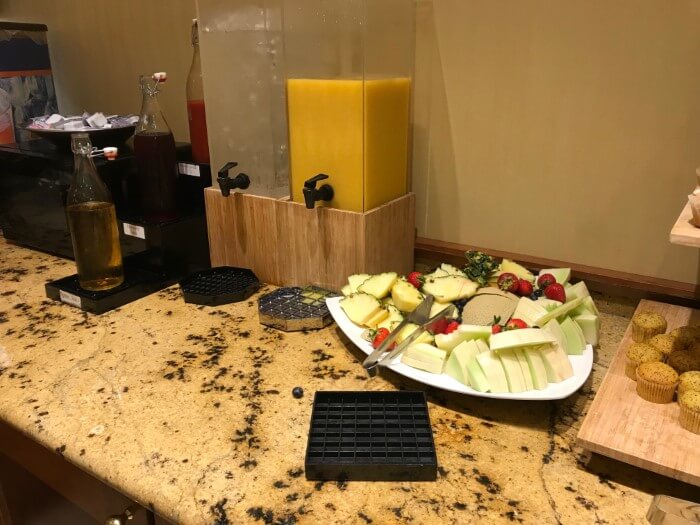 8. Location
What's great about the location of this hotel is that you're right there at a large town in Charleston but at the same time because of all the mountain views, you feel like you're in remote part of West Virginia.  You are also just a minute or two away from large retailers like Walmart's, Lowe's, etc. You are also less than 2 hours away from WInterplace Ski Resort, which could make for a nice day trip during your stay.
9. Free shuttle
If you are flying into Charleston, or you don't like driving once you're on vacation, you'll be happy to know that the hotel offers a free shuttle to the area.
10. Indoor Pool & Hot Tub
It's nice that even if you visit in the winter, you can enjoy a good swim with the hotel's indoor pool & hot tub.  It adds to the hotel having even more things to do all within the facilities with you never having to leave the hotel.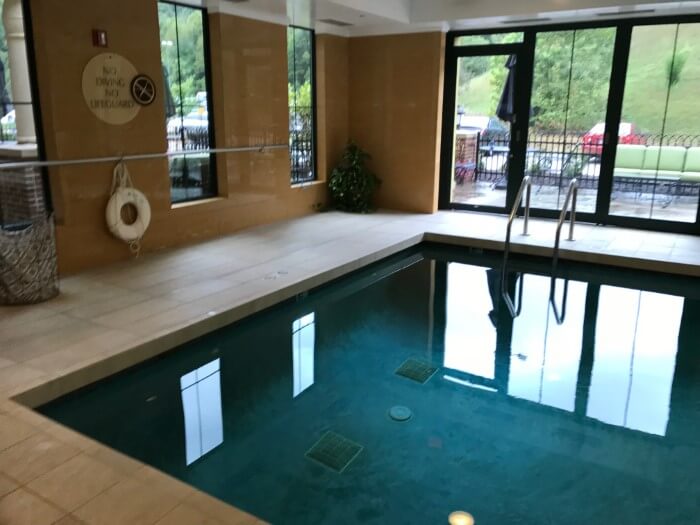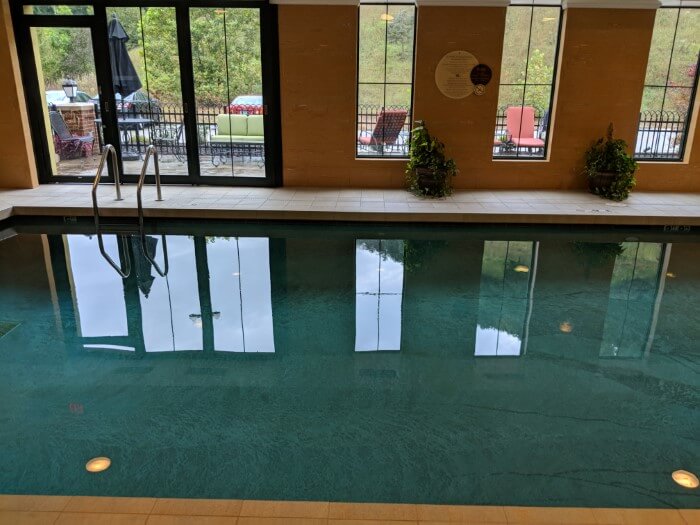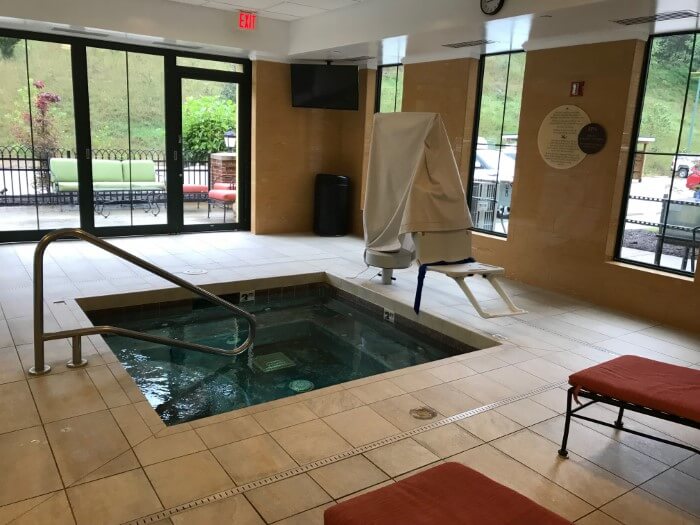 11. Fitness Center
Want to work out during your vacation?  Not a problem here, because the hotel offers a nice selection of fitness equipment in the fitness center, which is open 24 hours a day!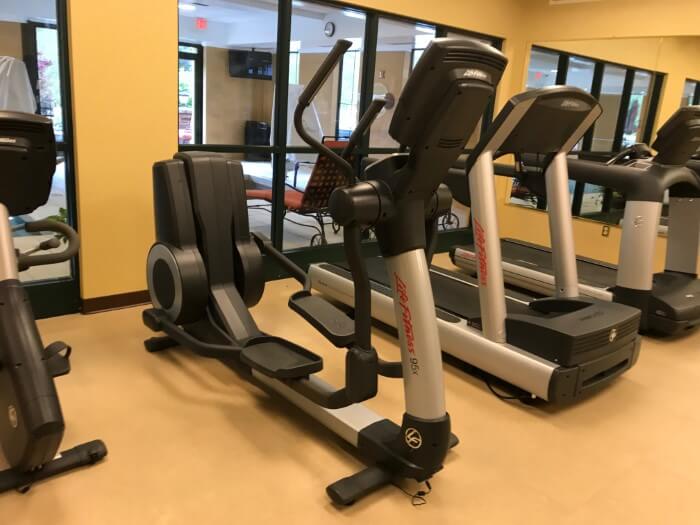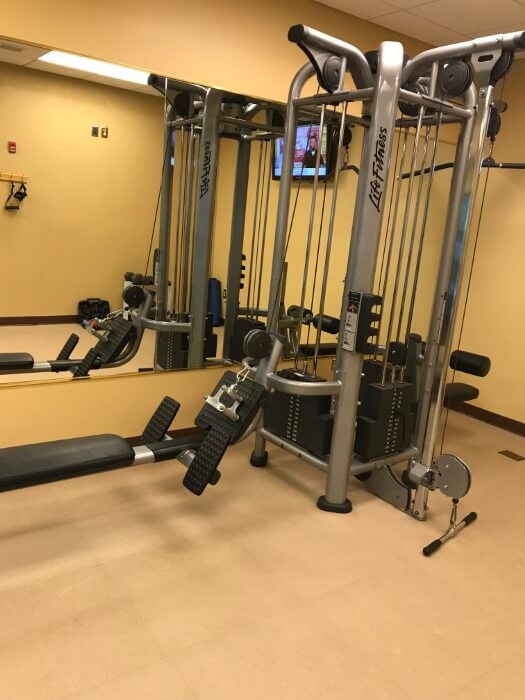 12. Business Center
The hotel has a nice business center with multiple computers & a printer, great if you have any business to tend to or you need to print off anything.