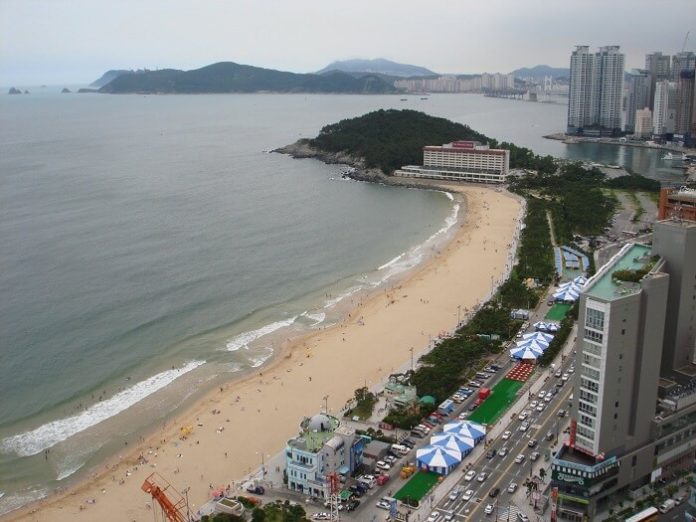 If you click on the links in this post, we may earn money from the companies mentioned in this post, at no extra cost to you. You can read the full disclaimer here.
From beautiful beaches to majestic mountains to delicious seafood to striking modern architecture, Busan has it all.  Enjoy steaming hot springs, temples and fish markets teeming with every species imaginable. Busan is called the summer capital of South Korea since it attracts visitors from all over to its 6 beautiful beaches.
Hotels.com has some deeply discounted prices on 4 and 5 Star hotels in Busan.  Here are some of the best deals that you can book for under $100 USD a night.
Top Motel       $26

Hotel Yaja Seomyeon 1-beonga       $33

Hotel Yaja Nampo Lotte       $36

Pasanin Motel       $36

Hotel Yaja Seomyeon Lotte       $42

Tokoyo Inn Busan Station No. 2       $43

LOUIS HOTEL       $44

On Motel       $44

FunStay Inn Guesthouse       $47

Hotel Foret Busan Station       $48

Tokoyo Inn Busan Haeundae       $48

Elysee Hotel       $49

Sunset Business Hotel       $50

La Mer Hotel       $51

WA Hotel Haeundae       $51

710 Guest house Yellow       $58

MK Stay       $58

Tower Hill House       $58

Hotel Foret Premium Haeundae       $62

Ibis Ambassador Busan City Centre       $66

Homers Hotel       $68

Gray Ground Hotel       $72

Dawn Beach Hotel       $73

SONG JUNG HOTEL       $73

Hotel Aqua Palace       $77

Comma Hotel Seomyeon       $80

ForU Hotel       $86

Haeundae Century Hotel       $87

Hotel Aria Nampo       $87

Libero Hotel       $87

MS Hotel       $92