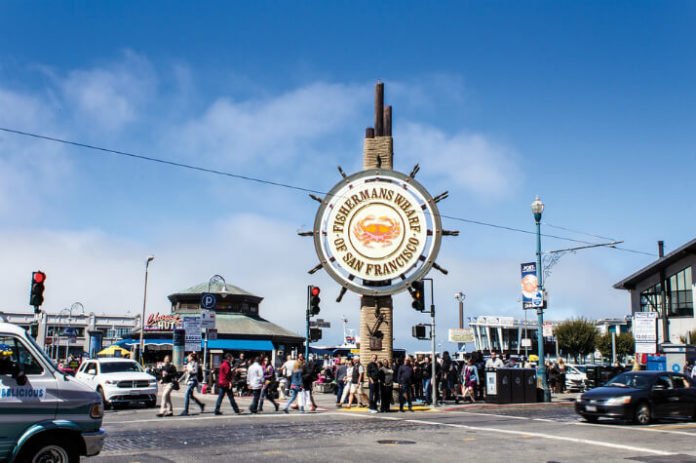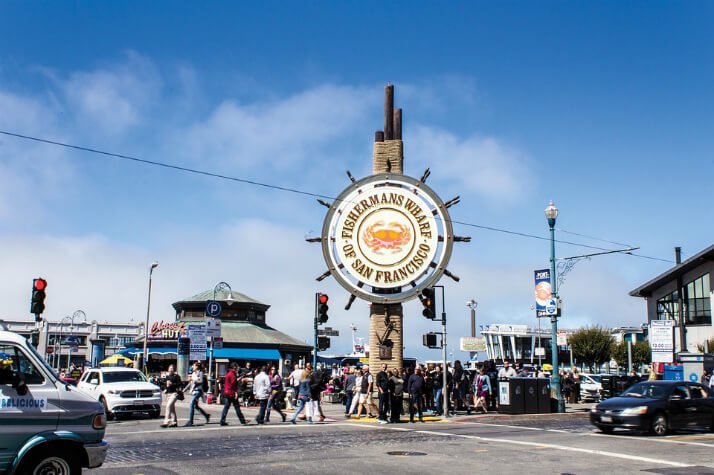 If you click on the links in this post, we may earn money from the companies mentioned in this post, at no extra cost to you. You can read the full disclaimer here.
There's so much to do in San Francisco!  There's Fisherman's Wharf, Lombard Street, the Presidio and Union Square.  The San Francisco Sightseeing Pass gets you into so many attractions.  There's a Vampire Tour Of San Francisco, a Seaplane Tour Of the Golden Gate Tour and Madame Tussauds.  There's the Warriors, the Giants, the 49ers, shopping, water sports, great seafood and so much more.
You can save money by booking your hotel and flight together.  These packages include a flight from Chicago to San Francisco on Saturday, February 21, 20183, and a return flight on February 24, 2018, plus three nights in a 3 or 4 Star hotel inn San Francisco.
Hotel Focus SFO Total package – $386 per person
Hotel Metropolis Total package – $425 per person
Van Ness Inn Total package – $425 per person
King George Hotel Total package – $432 per person
Adante Hotel Total package – $435 per person
Hotel Bijou Total package – $435 per person
Millwood Inn & Suites Total package – $440 per person
Larkspur Landing South San Francisco Total package – $446 per person
Da Vinci Villa Total package – $448 per person
The Andrews Hotel Total package – $449 per person
Hotel Vertigo Total package – $452 per person
Bay Landing San Francisco Airport Hotel Total package – $453 per person
Hotel Whitcomb Total package – $455 per person
The Pickwick Hotel Total package – $455 per person
Hotel EPIK Total package – $462 per person
Hotel Diva Total package – $469 per person
Hotel Rex Total package – $474 per person
Hotel 32One Total package – $484 per person
Hotel Fusion Total package – $486 per person
Hotel Union Square Total package – $486 per person
Villa Florence San Francisco on Union Square Total package – $489 per person
Stanford Court San Francisco Total package – $495 per person
Executive Hotel Vintage Court Total package – $500 per person
Serrano Hotel Total package – $503 per person
Handlery Union Square Hotel Total package – $506 per person
Kimpton San Francisco Drake Hotel Total package – $556 per person
San Fracisco Marriott Marquis Total package – $556 per person
The Marker San Francisco total package – $567 per person
Inn at the Opera Total package – $568 per person
Pier 2620 Hotel Fisherman's Wharf Total package – $571 per person
Marriott San Francisco Fisherman's Wharf Total package – $574 per person
InterContinental Mark Hopkins Total package – $600 per person
Sheraton Fisherman's Wharf Hotel Total package – $617