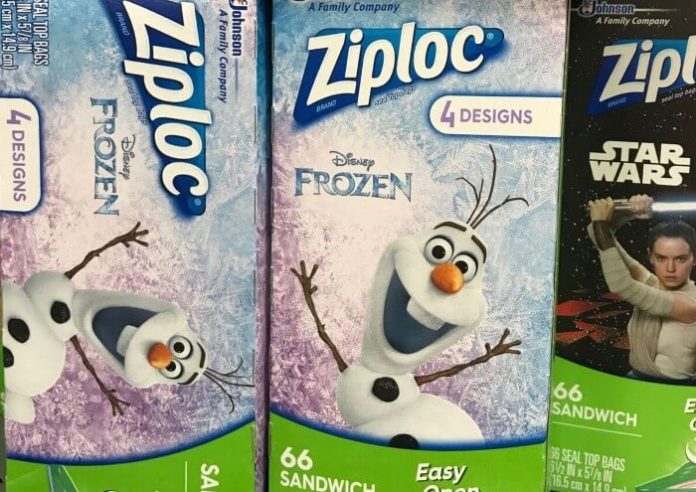 If you click on the links in this post, we may earn money from the companies mentioned in this post, at no extra cost to you. You can read the full disclaimer here.
If you are considering a Disney World vacation for your family then I probably don't have to tell you that it can get expensive.  But there are ways to save money on hotels or park tickets – and there are also ways for you to save money on your trip before you even arrive in Orlando by buying these items ahead of time.
Ponchos: If you have ever been to Orlando, Florida before then you know it rains a lot in Orlando.  Like…a lot. Quick rain showers can be quite frequent and when that does happen, a poncho can be a great way to keep your clothes dry.  They sell them at Disney World, but this can get expensive. So you can save a lot of money if you buy this affordable 12 pack of disposable ponchos.  It comes with 6 ponchos for adults and 6 ponchos for kids, and they come in bright colors which will make your family stand out more which can be great if you can't find someone in your party.  They are individually packaged and lightweight and that makes it super convenient to pack in a book bag, stroller or even a purse (I recommend this purse) so you can just get it out when you need it.  These ponchos also have a convenient drawstring hood which can help protect your poncho against coming off if there is also wind, and as an extra bonus, they're even eco-friendly!
Sunblock: Other than rain, another thing you can often expect in Florida is hot temperatures.  It's smart to buy sunblock before your trip because while the parks and hotels usually sell sunblock, they jack up the price so you'll save money by buying it ahead of time.  This is the sunblock I've always liked using for my family.
Band-Aids: When your kids are running around the park, they can easily fall and scrape their knees, elbows, etc. and they may need a band-aid.  You can buy band-aids at the hotel but hotels will jack up their prices.  Buy these Disney band-aids ahead of your trip because Disney can cheer a crying kid up and you will save a lot of money, too!
Portable Charger: Not only will you getting a portable charger save you money, but it will also save you a lot of time & hassle and, in general, will make your trip to Disney World better.  I go into more detail here (as well as recommend two portable chargers I use).
USB Charger: Along the same line, if your family has a lot of phones, tablets, etc. that require charging in a USB port, your hotel may not have enough USB ports to charge your equipment (unless you're staying at Pop Century, because their refurbished rooms have so many USB ports!).  It's a great idea to purchase a charger like this so you don't have to worry about switching off which phone can get charged.  Similarly, if your family has, say, a lot of laptops that need more AC outlets, you could consider buying this.
Pool extras: If you are staying on-site at a Disney World hotel, you can get a free lifejacket to use for any kid who can't swim yet but if you have kids who would like to have extra fun in the pools, you might want to bring your own noodles rather than buy them at the hotel because once again, that would save you money.  If you don't already own them, check out these deals for noodles.  Your kids enjoying the pool part of the hotel could mean you'd be able to spend one less day at the parks and save money on tickets, especially if it is the first or last day of your trip and you're not even going to be there all day.  Other things that are great to have at the pool would be UV protection goggles or a bathing cap.
Water Shoes: So this really depends on what you're planning to do while you're at Disney World, but if you're planning on riding Kali River Rapids, you may want to change into water shoes before you ride it because you can get really soaked on the ride and you may not want to ruin your shoes.  You can get women's sizes, children's sizes or men's sizes.
Food & drinks: One of the things that can be expensive on a Disney World trip is food & drinks.  If you don't already know how much Disney jacks up prices of food & drinks, well, you will soon find out.  But one way you can save money is to order food & drinks through Amazon Prime and you can get food & drinks shipped directly to your room.  This is great if you are staying at a villa or house off sight (such as through Top Villas or Diamond Resorts) or a DVC room on Disney property which has kitchens (You can actually book a DVC room even if you are not a Disney Vacation Club member – we have a video you can watch here that takes you through the process – I highly recommend watching this if you haven't booked your room yet because I have paid ridiculously low prices for DVC rooms by doing this, like we're talking under $100/night for Animal Kingdom Lodge, and I am not a Disney Vacation Club member).  Even if you are staying at a hotel where you can't cook but you do have, say, a fridge (like the aforementioned Pop Century) you can at least ship things like water bottles to your room – water bottles are incredibly important at Disney World so you don't get dehydrated in the Florida heat! And snacks, which you can bring into the park to hold your child over
Disney Gift Cards: If you don't want to cook every meal (and this is, after all, supposed to be a vacation from your everyday life!) one way you can save money on dining in the parks or a Disney hotel is by getting a Disney gift card through Sam's Club.  You can buy a Disney gift card at a discount through Sam's Club, and then you can use those Disney gift cards in the parks to pay for your meals.  You can also help earn money for these Disney gift cards through a thing called Swagbucks.  I go into more detail about that here.
Ziploc Bags: If you're staying onsite and you don't get drinks ordered to your room, then I highly recommend the refillable mug system.  You save a lot of money by being able to refill one mug. And after your trip is over, you'll be able to keep it as a souvenir.  In order to do this, I will wash my mug and then put it in a Ziploc Bags. Ziploc Bags can also be useful when trying to bring home other various things from your trip, and if you love Disney, you can even buy these Frozen themed Ziploc Bags (which will get you or your kids excited for the trip!).  You can get smaller Disney Ziploc Bags too if you want to bring snacks into the park.
Save this for later – pin it to your favorite travel Pinterest board!