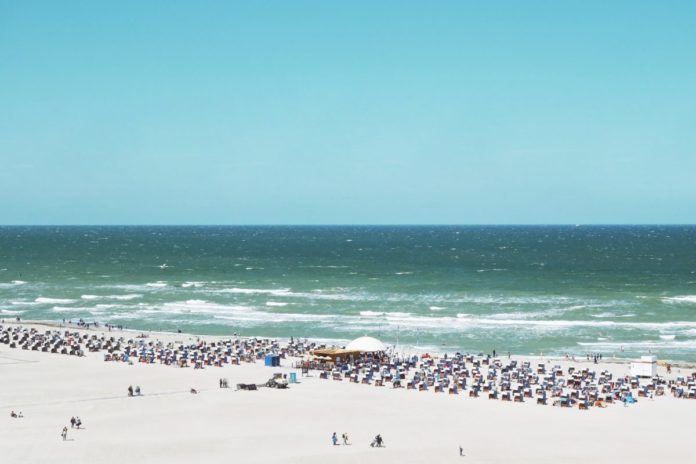 If you click on the links in this post, we may earn money from the companies mentioned in this post, at no extra cost to you. You can read the full disclaimer here.
Rostock Germany
he Northern German coastal city of Rostock makes a wonderful travel destination.
It boasts wonderful beaches on the Baltic coast such as Warnemünde.
You can also get great views of the Baltic Sea from the Warnemünde lighthouse.
Rostock is also home to numerous festivals throughout the year, like Rostock Rockt and the Electric Sea Dance Festival.
You can also enjoy a wonderful nightlife scene, food scene, and beer scene with great local breweries.
History buffs will enjoy seeing remains from when Rostock was part of the medieval Hanseatic League.
You can visit the Gothic St. Mary's Church which features a still functional15th-century astronomical clock.
Rostock Botanical Garden has a beautiful arboretum & alpine gardens.
If you're visiting with children you can enjoy the city's great zoo.
In short, there is a lot to do in Rostock, and Rostock would make a wonderful holiday destination.
The question is if you visit Rostock, where should you stay?
Best Hotels
Here at Green Vacation Deals, we came up with our list of the best 15 hotels in Rostock.
These are all popular hotels that have great customer reviews on Hotels.com.
And you can use Hotels.com to find a good price for them:
Steigenberger Hotel Sonne
Radisson Blu Hotel, Rostock
Hotel Garni Am Hopfenmarkt
Yachthafenresidenz Hohe Duene
Hotel Neptun
Hotel Landhaus Dierkow
Elbotel Rostock by Centro
Pentahotel Rostock
TRIHotel – Am Schweizer Wald
Best Western Hanse Hotel Warnemuende
Strand-Hotel Hübner
Park-Hotel Hübner
Hotel Stolteraa
Hotel Am Alten Strom
Das Hotel an der Stadthalle