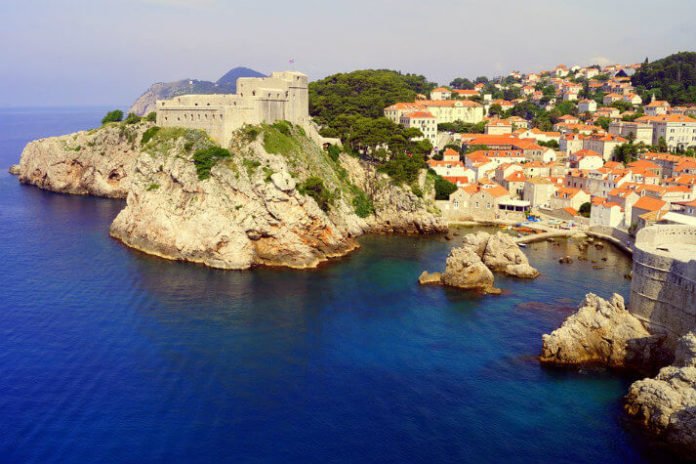 If you click on the links in this post, we may earn money from the companies mentioned in this post, at no extra cost to you. You can read the full disclaimer here.
See all the beauty & history Croatia has to offer by enjoying an amazing tour of Croatia when you spend your vacation sailing around Croatia and visiting its amazing cities.
Travel Talk has a great deal going where you can save up to 45% off Croatia sailing tours, so now is the time for you to take an amazing Croatia holiday!
Depending on the Croatia tour you book, you could visit:
Dubrovnik, where you can see its amazing city walls that encircle the city and run uninterrupted for 1940 meters, enjoy delicious seafood & enjoy the nightlife
Omis, a small port on the mouth of the Cetina River which historically was home to fearful pirates whose fast boats were used to attack trade ships and also has great & old monuments & buildings
Makarska, a popular resort town with beautiful beaches where you can enjoy parasailing or jet skiing while enjoy the beauty of the Biokovo mountain range in the background
Hvar, Croatia's premier island which is known worldwide for its beautiful beaches, wonderful nightlife & great outdoor clubs
Korcula, the birthplace of Marco Polo, a walled old town that sot of resembles a miniature Dubrovnik
Mljet, called by Time Magazine one of then ten most beautiful islands in the world, is where legend has it Odysseus was trapped for 7 years with his lover Calypso. One third of the island is declared a national park and you can see beautiful forests, fields & vineyards here.
So book now while there is still availability on these deeply discounted sailing tours.