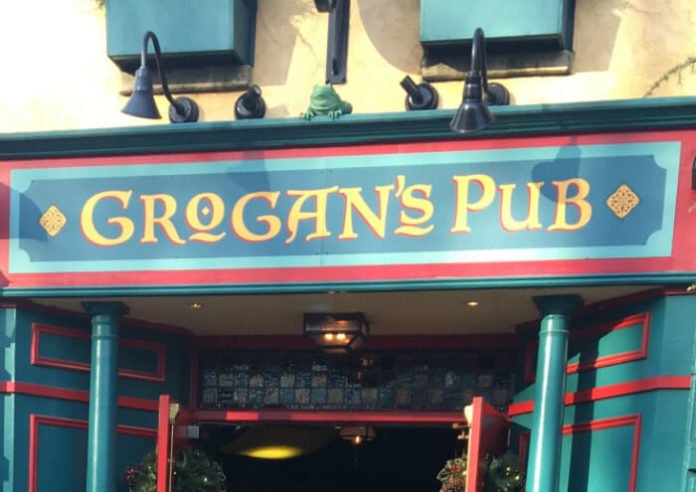 If you click on the links in this post, we may earn money from the companies mentioned in this post, at no extra cost to you. You can read the full disclaimer here.
If you like food, wine and fun, the Food & Wine Festival at Busch Gardens Williamsburg Virginia is the event for you!  It takes place on Friday, Saturday and Sunday from May 25th to July 1st, and it is a wonderful combination of delicious food & wines from around the world, plus fun entertainment.
Here are 8 reasons why I think you will love this festival:
Cuisine from around the world: You can enjoy delicious cuisines from around the world:

Ireland

Bangers with Colcannon
Irish Cheese Samplings
Guinness Mousse

Italy

Tiramisu
Panna Cotta
Mini Cannoli Trio
Pizzelle Cookies
Biscotti

Spain

Chorizo Empanada
Gazpacho con Ceviche
Tapas
Venera con Jamón

Mediterranean

Lamb Burger Slider
Falafel
Spanakopita
Dolmades
Baklava

Brauhaus
Brazil
Cuba

Cuban Sandwich
Ropa Vieja
Tostones
Flan

Caribbean

Jamaican Jerk Chicken
Gamba Fritters
Mojo Shrimp
Pineapple Rum Upside-Down Cake

Virginia

She-Crab Soup
Bacon & Cheddar Hushpuppies
Pecan, Bacon & Chocolate Bars
Smithfield Ham Tasting

French Quarter

Shrimp Etouffée
Muffaletta
Bananas Foster Cheesecake
Beignets

American Southwest

Ghost Pepper Guacamole
Fish Taco
Sonoran Spice Pork Taco
Chocolate Lava Cake

Hawaii

Huli Huli Chicken
Haupia
Tuna Poke
Spam Slider
Hawaiian Mac & Cheese

Japan

Mushi-Gyoza
Soba Noodle Bowl
Lettuce Wrap
California Roll
Matcha Ice Cream

South Korea

Beef Bulgogi
Kimchi Sampler
Korean BBQ Pork Ribs

India

Tandoori Chicken
Samosas
Lamb Kofta
Drinks from around the world:

Non-alcoholic specialty drinks

Horchata
Brazilian Lemonade
Ginger Limeade
Strawberry Lemonade
Hibiscus Lemonade
Batido de Trigo
Barley Tea
Masala Chai Iced Tea
Bubble Tea
Kombucha
Iced Café Au Lait

Cocktails

Frangelico
Bahama Mama
Strawberry Daiquiri
Bellini
Cuba Libre
Hurricane
Blue Hawaiian
Piña Colada
Shark Bite
Sambucca
Apple Pie Moonshine
Grapa
Ouzo
Korean Soju
Almaretto
Auqua Marine
Limoncello
Frozen Cider
Frozen Larry's Lemonade
Frozen Cocktail in a Pineapple
Red or White Sangria

Beer Flights

Hop Heads (High IBU – IPA & Pale Ales)
Join the Dark Side (Porters, Stouts & Bocks)
Cloudy Daze (Unfiltered Wheat / Belgian Style)
Tastings: You can enjoy delicious tastings:

Wine Tastings, at select shops in

Ireland
France
New France
Germany
Italy

Scotch tastings
Tequila tastings

Crepes & Coffee: As if there weren't enough delicious drinks & food at Busch Gardens during this festival, you can also find delicious crepes along with Starbucks coffee served in France, next to the Royal Palace Theatre and across from La Belle Maison:

Choco-noisette et Banane Crêpe
Chocolate Crêpe with Nutella & Strawberries
Strawberry Cheesecake Crêpe

Chef Demos: You can see professional chefs in action at demonstrations, which you'll find all over the park. Definitely a must if you're like me and you love food and cooking!
Brewery Talks: More interested in knowing how the beer is made than the beer? Or are you interested in both?  Either way, you'll want to check out the brewery talks that take place at the Food & Wine Festival.  You'll learn from local craft breweries about the brewing process in the Brauhaus Craft Bier Room and then you can stop by Grogan's Pub the learn how honey is fermented to make mead from Silver Hand Meadery.
Whine on the Rhine: Enjoy a glass of wine as well as fruit, cheese & a chocolate truffle while viewing the park's Rhine River on the Whine on the Rhine cruise (please note that this does cost extra).
Live Concerts: Enjoy great concerts this summer at the Royal Palace Theatre from award-winning musicans:

June 9th: Scotty McCreery
June 16th: Hunter Hayes
June 30th: Andy Grammer
Please note that you will need to buy admission to Busch Gardens Williamsburg if you don't already have it in order to get into this festival.  Of course, with admission, you'll be able to enjoy the other shows, animal experiences and rides at Busch Gardens, including the all new virtual reality ride, Battle for Eire.  Please see here for more information on buying tickets.