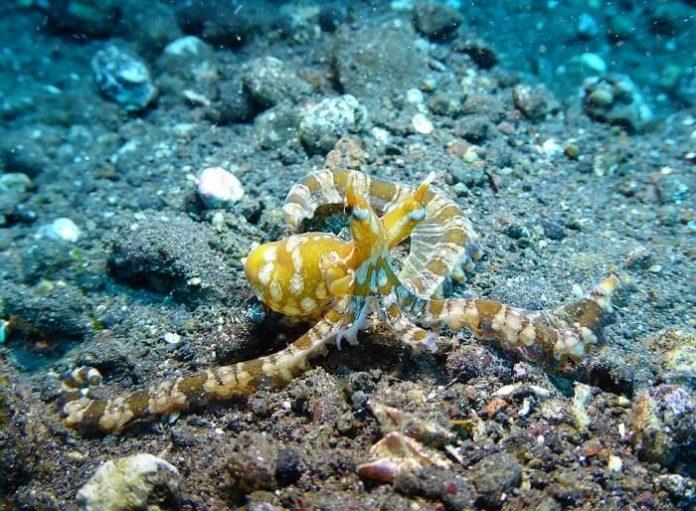 If you click on the links in this post, we may earn money from the companies mentioned in this post, at no extra cost to you. You can read the full disclaimer here.
This Bali Underwater Tandem Scooter Ride adventure includes hotel pick up and drop off.  They have changing areas, showers and lockers.  You'll need to bring a towel, swimsuit and sunscreen.  You'll get instructions and be taken by boat to the dive point.  Get your final instructions from the divers and get into the underwater scooter.  Oxygen is injected into the helmet of the scooter so you can breathe without equipment.  You can wear your glasses and don't worry about make up because the water never gets above your shoulders.
Underwater scooters are very easy to use.  Each scooter holds two people so it's perfect for couples or friends and you can talk to each other.  You'll descend to a depth of 6-13 feet and the divers will be following you.  You can see all around you through the viewing windows.  This is the best way to see ocean life and check out some of Bali's awesome coral reefs.  Meet many of the unique dwellers of the Indian Ocean.  The ride will last 25 unforgettable minutes.
Book this through Expedia and you can save 14% off the regular price.