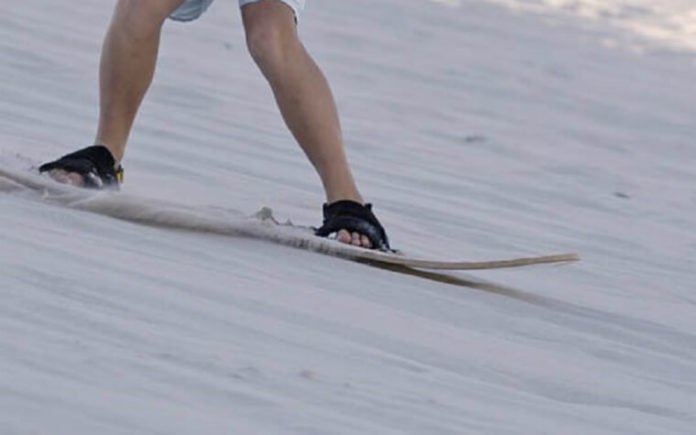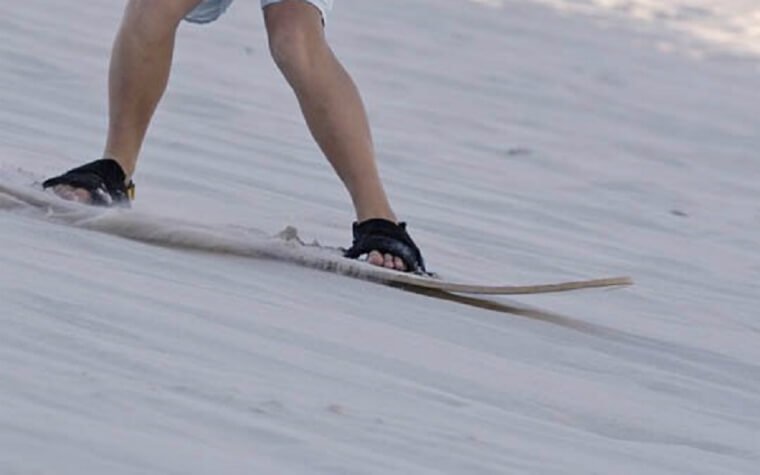 If you click on the links in this post, we may earn money from the companies mentioned in this post, at no extra cost to you. You can read the full disclaimer here.
If you've been enjoying the Olympics this year, you've probably watched the fun snowboarding events. If you think snowboarding looks like fun, then you should consider trying sandboarding!  It's a boardsport that is similar to snowboarding, except instead of on snow-covered mountains, it takes place on sand dunes.  Sandboarding also gives you a feeling that you're surfing, but on the sand rather than the water!
If this sounds interesting to you (and why wouldn't it?) then you'll be happy to know that there's a great sandboarding opportunity in Kangaroo Island in South Australia, where you can sandboard on the massive dunes of Little Sahara. You can essentially go surfing down the sandy slopes that rise up to 230 feet above sea level for a truly unique adventure. And you can get tips from experts while you're there.
And you can book a sandboard rental at Little Sahara for 5% off the regular price through Expedia as long as you are a member (if you are not a member, you should go ahead and sign up; membership is free and can get you discounts on activities, plus you can then earn points towards discounts on future bookings of hotels & activities!).