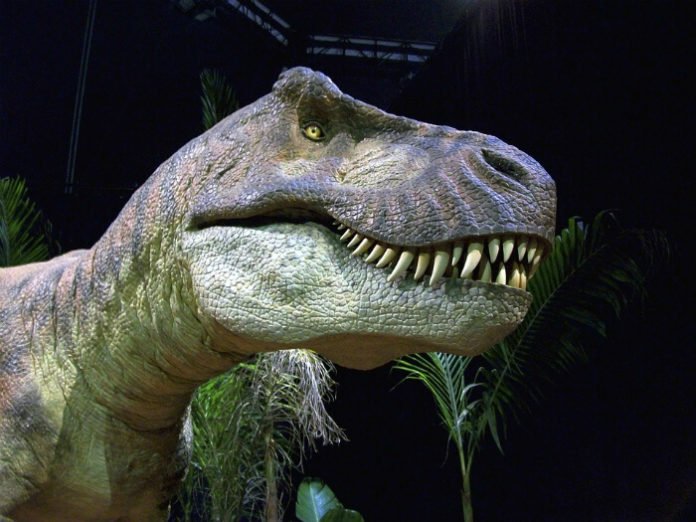 If you click on the links in this post, we may earn money from the companies mentioned in this post, at no extra cost to you. You can read the full disclaimer here.
If you want to have a fun time with your family in Omaha, Nebraska, then consider going to Discover the Dinosaurs: Time Trek.  This family-friendly event will be fun for dinosaur lovers young and old.  It's an interactive dinosaur experience where you come face to face with enormous, realistic prehistoric dinosaurs!
Here's some of the fun you and your family can have:
Design-A-Dino: Build your own dinosaur with a touchscreen
Can You Dig It?: Kids of any age can be paleontologists for the day & dig for buried dinosaur bones
Fossil Find: Your kids can extract fossils from sand & feel like real explorers!
Mission: Challenge Zone: Led by a team of laboratory staff, you have the option of watching or participating in game-show style competitions
Veloci-Crafters Activity Station: Dinosaur themed arts & crafts can be entertaining for the whole family!
Prehistoric Poop: You can put your hands in "dinosaur poop" and guess whether the dinosaur was a herbivore or carnivore
Fossil Identification Unit: Pick a bone & use the scanning device to find out which dinosaur it was
Destination: Dino Nest: A themed area just for toddlers where they can play with dinosaur themed toys & building blocks
Time Trek Stage: Performances throughout the day by scientists, Baby Dinosaurs & Allosaurus Skeleton
Face Painting: Dinosaur artists can transform your child into their favorite prehistoric creature! A great photo opp!
Discover the Dinosaurs Time Trek will be at the CenturyLink Center in Omaha, Nebraska from Saturday April 21st to Sunday April 22nd.  You can book discounted tickets through Ticket Liquidator.