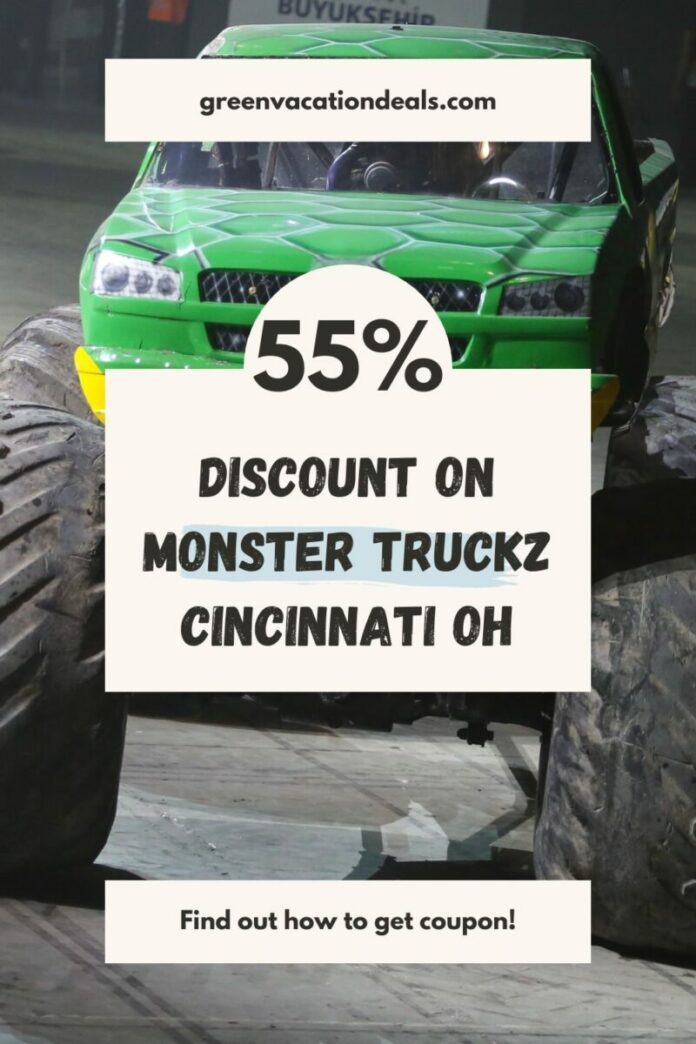 If you click on the links in this post, we may earn money from the companies mentioned in this post, at no extra cost to you. You can read the full disclaimer here.
I'm sure your summer is going great.  But are you looking for a way to add some heart-racing thrills to your summer?
If you live in or are traveling to Cincinnati, Ohio, then you can try a roller coaster at Kings Island (by the way, you can get discount tickets to Kings Island here).  But what else?
Well, in a few days, you have another great option.  And that is the Monster Truckz Chaos Tour!
This Monster Truckz tour is headed to the Cincy Speedway from Friday, July 28th, 2023, through Sunday, July 30th, 2023.  And you have multiple shows to choose from, too:
Friday, July 28th, 2023, at 7:00 PM
Saturday, July 29th, 2023, at 2:00 PM
Saturday, July 29th, 2023, at 7:00 PM
Sunday, July 30th, 2023, at 2:00 PM
And no matter which show you go to, you are in for a treat.  Because you will see these monster trucks do impressive tricks.  This includes crazy jumps and of course, crushing cars.
But the thrills don't stop there.  No, there's more, including Extreme Motocross Team, Mikey Mayhem is! Extreme Rock Crawlers, and even human cannonballs (yes, you read that right).
And if that wasn't enough, Monster Truckz even treats guests to a Pit Party and Kids Fun Zone before the show even begins.  This gives you a chance to get a meet and greet with the drivers, see your favorite trucks up close, and even ride in a monster truck.  There are also fun activities for children like face painting, a bounce house, and a big truck slide.
So with all this, you're definitely going to want to go.  But I bet you'll also want to save money on your ticket.  So keep reading!
Discount Code
I'm sure you'd love a good discount code, but forget discount codes; I've got something better.  You just need to purchase a ticket here.  Yes, it is that simple.  You don't have to bother with discount codes or promo codes; the coupon is automatic.  And it will even save you a whopping 55% on your ticket!  So act now while this deal still lasts!