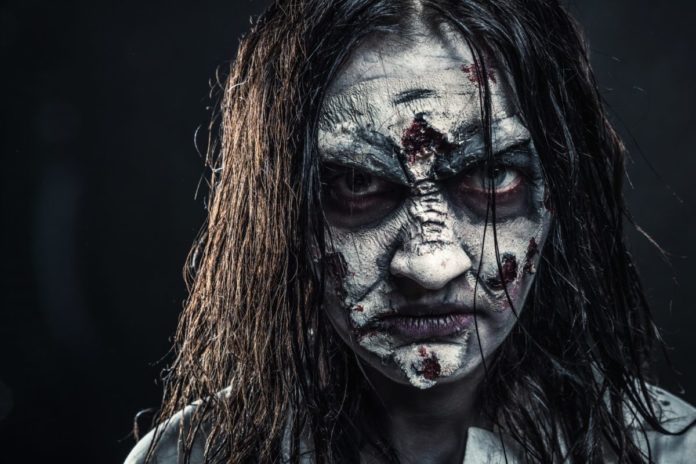 If you click on the links in this post, we may earn money from the companies mentioned in this post, at no extra cost to you. You can read the full disclaimer here.
Midsummer Scream
Midsummer Scream is creeping into Long Beach Convention Center to bring your nightmares to life.  Explore haunted attractions and shop from hundreds of spooky vendors. Celebrity guests will be there, including Cassaundra Peterson (Elvira, Mistress of the Dark), instagram star Christine McConnell, Buzzfeed Unsolved, the cast and crew from Tales from the Crypt and Nightmare On Elm Street 4: The Dream Warriors and more.
Featured Presentations
Featured Presentations include:
A Chilling Legacy – 50 years of Disneyland's Haunted Mansion

Charles Phoenix Halloweenland

30 Years of Tales of the Crypt

The Curious Creations of Christine McConnell's Show
Dark Entertainment
There will be nonstop dark entertainment in the Hall of Shadows including
Tiki Terror – Walk through a cursed jungle and shop from the dark tiki market.

Drunken Devils Freaky Tiki Bar with exotic libations

Die Laughing – Enter the big top and you'll scream, you'll cry and you'll beg for mercy.

Jack's Halloween JamBOOree – Haunted Hunt is an interactive adventure.

Decayed Brigade Slider Shows are held several times a day.  This combines physical stunts with theatrical performances.

Salem – Experience the horrific events of the witch trials.

Temple of the Fallen God – Enter a rediscovered temple and you can have the treasure if you survive.

Desert Decay Manor is the manor where the Kilgore family has been trapped in the walls.

Fear Fest '89 – Visit a horror film festival where the kills have tragically jumped off screen.

The Hyde Street Massacre – Walk through the home of the infamous serial killer Otis Hatcher who made Halloween bloodier than ever.

Reichland Asylum – The doors of an abandoned hospital wing are unsealed.

Bone Dry – A pack of dead outlaws are rising to reclaim their territory.

Gothic Hills Cemetery – Uncover the history behind the death of an evil family patriarch.

The Black Bayou Scair Structure is a mobile "pop-up" of an "Instant Haunted House."

Monsters Of Mayhem is a home made classic carnival "dark ride."

Wicked Pumpkin Hollow – An array of Jack-o'-lanterns cast a glow on a Halloween tableau.

Cemetery Celebration – Skeletons perform and waltz to a requiem within the grounds of a cemetery.
Performances & Themed Areas
Performances and themed areas include:
Zombie Joe's Underground Theatre brings the world-famous in your face version of grand guignal

Dr. Zombie's Ghost Show of Thrones – An award-winning performance that is a tribute to the classic spook shows of the '50s and '60s.

Horror Fashion Show by Poltergeists and Paramours

The Screaming Room presents curated blocks of horror films and special content featuring up and coming filmmakers.

Fallen Saints is a live theatrical production filled with supernatural folklore.

Paranormal Pixie's Pumpkin Patch is a scare-free zone for the little monsters with themed arts and crafts projects, live book readings and performances.
Workshops & Seminars
There will also be workshops and seminars including:
"Spirit of Voodoo" – A look into Victorian Louisiana

Lurking Horrors: Haunt Safety Tips

Haunted Mansion Tombstone (Make & Take Workshop)

The Sound of Fear: Importance of Audio

Bring Your Static Props To Life!

From Scream Parks to Theme Parks: Breaking Into The Business
So add a chill to the summer heat.  Whether you're a fan of the macabre, a Halloween industry professional or someone in between, you're certain to have a truly frightening amount of fun!
Ticket Deal
Book this through Goldstar and you can save $22-$23 on the price of admission.