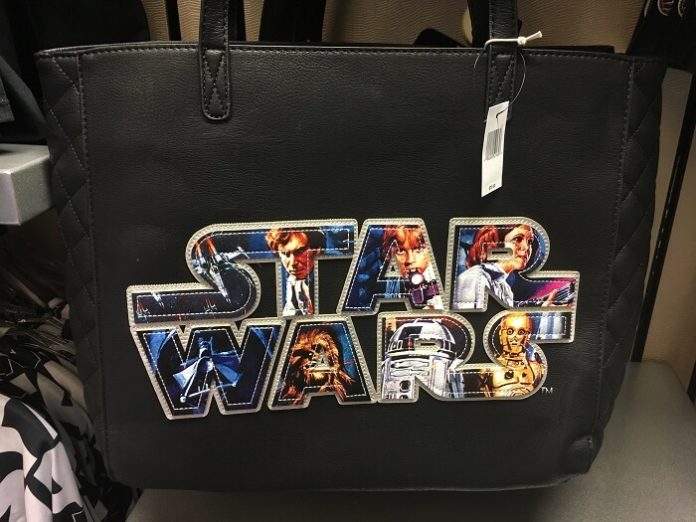 If you click on the links in this post, we may earn money from the companies mentioned in this post, at no extra cost to you. You can read the full disclaimer here.
If you are looking to buy a Star Wars purse, then I recommend buying this purse.  My sister saw it at Hollywood Studios in Walt Disney World and loved it so I bought it for her for Christmas (and by buying it on Amazon, I saved a lot of money!) and she has absolutely loved it!  She has been stopped multiple times asking her where she got it.
One of the best parts about it is the design; I love the pictures of the classic Star Wars characters from the (in my opinion) original & best Star Wars movies.  
It's also great because of the durability.  She's had it now for over a year and it has completely held up.  It's made from really great material.
But one of the main reasons she wanted it – and has loved it – is the size of the bag.  She can fit so much in the bag, which makes it great when she's travelling, for a purse to bring on the plane or for a trip to Disney World or Disneyland.  It can easily fit her wallet, phone, phone charger, headphones, even a water bottle during a Disney trip and anything else she needs to bring (with room to spare!).
So I highly recommend buying this purse, whether you want something for yourself for traveling or every day use or it would make a wonderful gift for a Star Wars fan!