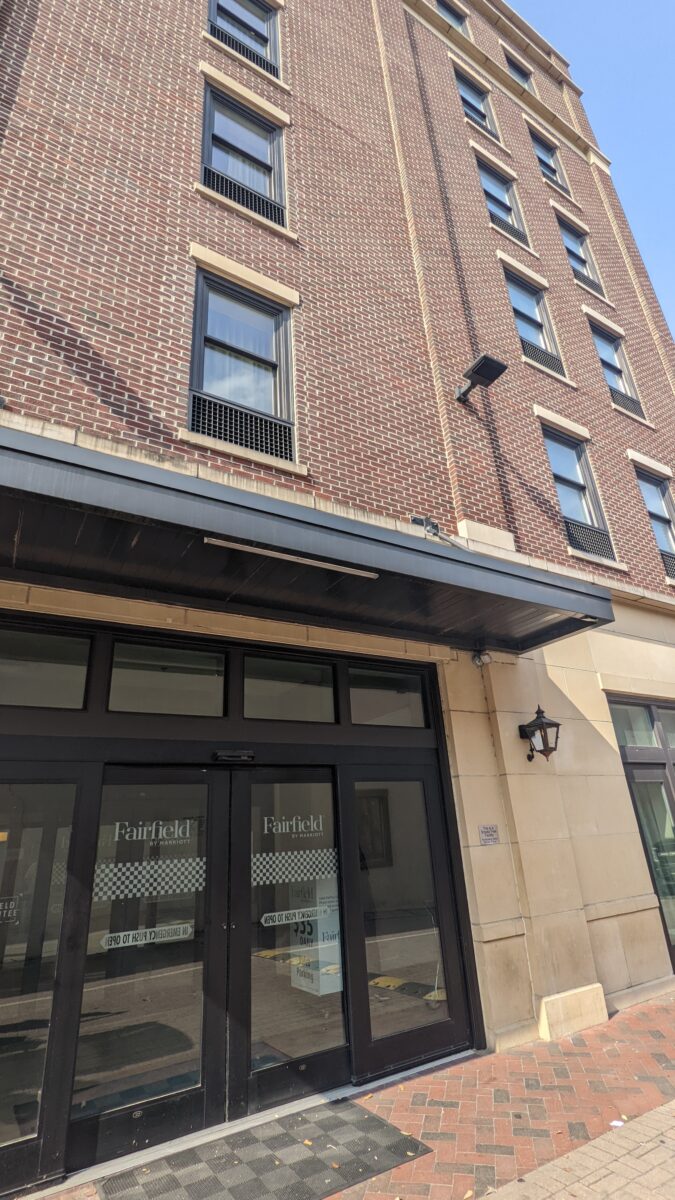 If you click on the links in this post, we may earn money from the companies mentioned in this post, at no extra cost to you. You can read the full disclaimer here.
It's no secret on this blog that my family really loves traveling to Savannah, Georgia.  I just love the beauty of the area, especially the trees.  And we really love going to Historic River Street.  Not only it is beautiful, but they have a lot of great shops and restaurants, like Dockside Seafood.
So because of this, when we visit Savannah we love to stay in the historic district.  We are always happy then to find a hotel in the area.
And we were particularly pleased with a hotel we stayed in recently.  That hotel is Fairfield Inn & Suites Savannah Downtown/Historic District.  We want to tell you about the experience, both the positives and the negatives (and the in-betweens).  And then we'll tell you how to save money on your stay there!
Aesthetics/Atmosphere
This was quite possibly the fanciest Fairfield Inn I have ever stayed in.  It had a very upscale look to it, and I don't always associate upscale with Fairfield as this is generally more of a budget Marriott hotel.  But if you like staying at hotels that look and feel nice, you should be pleased.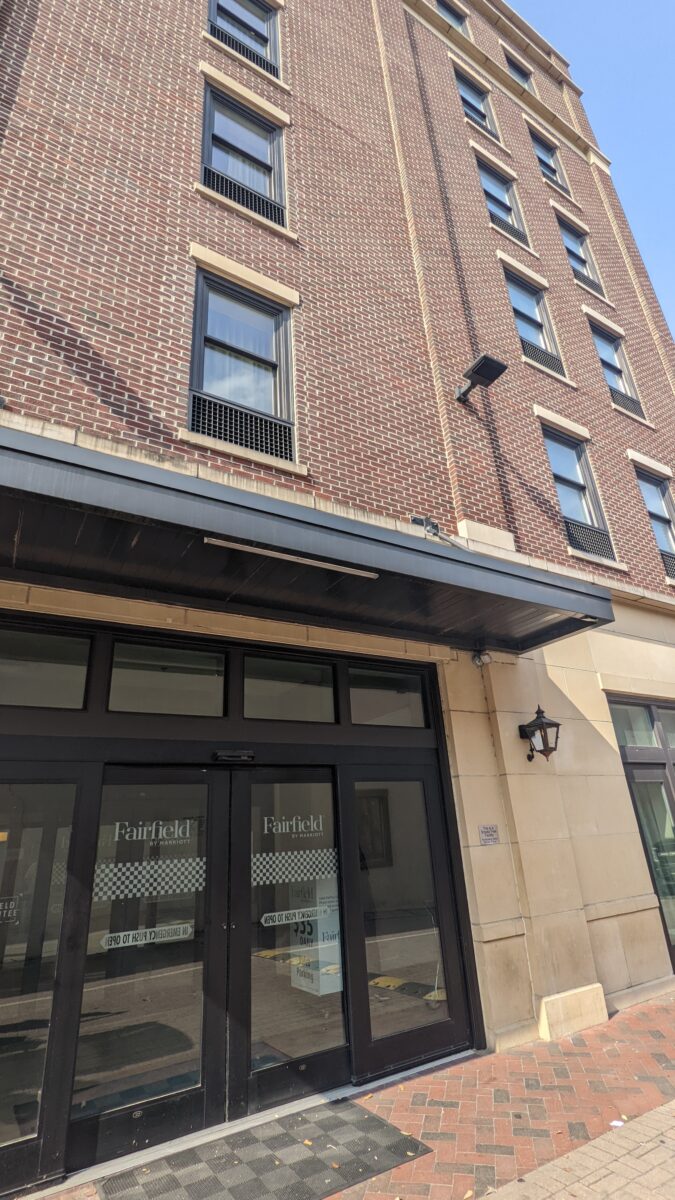 And speaking of atmosphere, the staff was really nice and that also helped add to the positive atmosphere of the hotel.
Location
So the name, Fairfield Inn & Suites Savannah Downtown/Historic District, implies that it is in a great location.  Unfortunately, hotel names can often be deceptive.  Luckily, that was not the case here.
It really is in a great location.  As I mentioned before, visiting River Street is always a priority of my family whenever we go to Savannah.  It's really convenient to get there from Fairfield Inn & Suites Savannah Downtown/Historic District.  Its location on Martin Luther King Jr Boulevard meant it was a straight shot to River Street so that was really convenient and easy.  That also means it's easy then to take a ghost tour (we recommend the Ghosts & Gravestones of Savannah Tour), take the Hop On/Hop Off Bus Tour, or take the Savannah Riverboat Cruise (which we also recommend and review here).  The hotel is also convenient to plenty of other top Savannah destinations and tours, such as the Savannah Historic District Savory Food Tour.
Of course, with this great location does come high parking costs.  But you will get that at every hotel in the area.
But if you are looking for a good central location for your hotel, this is definitely a great choice.
Room
The guest room we had was great.  Often in a downtown hotel, the guest rooms are small and you get double beds instead of queen beds.  But our guest room had two queen beds.
And the beds were so comfortable!
The room was also plenty spacious.  So were the bathrooms.  In fact, I would say in terms of bathrooms it's one of the larger bathrooms I've had at hotels I've stayed in recently.  There was plenty of room which I like.
I also really liked the decor of the room, especially the artwork.
We also had a nice view of the downtown area from our room.
Breakfast
One thing you do not always expect at a nice hotel is a free breakfast.  But luckily you get one here!  The free breakfast had plenty of food.  One feature you don't always see is lots of hot items but they had that here, including breakfast potatoes and eggs.  They also have a lot of other foods like muffins, English muffins, yogurt, etc.
But having said that, I wouldn't say it was the biggest selection I've ever seen at a continental breakfast.  For example, there was no waffle maker or pancake maker.  But there was certainly enough food to make a good breakfast.
Another negative is that this hotel is larger than most hotels that offer free breakfast.  And that means that with more guests, the free breakfast got quite crowded.  When we walked down for breakfast, there were no tables initially for us to sit in.  We were able to get a table, but this could be a problem.
Pool & Fitness Center
If you want your hotel to have a pool and fitness center, then you will be pleased to find out that Fairfield Inn & Suites Savannah Downtown/Historic District has both.
I wouldn't say it was the largest pool or fitness center I have ever seen at a hotel.  But it is definitely not the smallest either.  And they do have some great equipment in the fitness center.
Temperature
So this last point is a negative aspect of the hotel.  I am aware of just how hot it has been this summer.  But it was really hot in the hotel.  I was hot for instance at breakfast though I know that I am hot-natured.  But even family members who are cold-natured found themselves sweating at night.  And when I was checking out of the hotel and waiting for an elevator, I saw a guy who had a towel to wipe off his sweat as he waited for the elevator, which I had never seen before at a hotel.  And once again, I do know it was really hot that summer.  But the next stop on my vacation was Beaufort and when I stayed at this Comfort Suites, I feel like I was able to cool off both in my room and around the hotel.
Now, most of the time, this will not be a problem for you.  But if you are booking a stay in July or August and you are hot-natured, then it is something to think about.
Conclusion
Despite its negatives (like it being so hot and not the largest breakfast selection), I think the positives outweigh the negatives when it comes to staying at Fairfield Inn & Suites by Marriott Savannah Downtown/Historic District.  It has a wonderful location close to many top destinations like River Street, it has spacious guest rooms with queen beds, and it is an attractive hotel with great customer service.  It even has a free breakfast.
Oh, and one other note: even with all this, it is actually surprisingly affordable.  Especially if you book your stay here.