If you click on the links in this post, we may earn money from the companies mentioned in this post, at no extra cost to you. You can read the full disclaimer here.
10 Tips for Art of Animation Resort
Disney's Art of Animation is a great hotel for a family vacation in Disney World.  It is one of the only hotels at Walt Disney World with family suites with multiple rooms.  These suites are part of sections that are themed to classic Disney films: The Lion King, Finding Nemo, and Cars.  And the resort also has standard rooms in the Little Mermaid section that are more affordable.  The hotel itself is beautiful, too.  You can read a full review here and you can see for yourself in our virtual tour here:
But before you book your stay at Art of Animation, check out our top tips for staying at Art of Animation!
1. Book Your Room Through Other Websites
Disney's website is always having sales, but you can still save money by booking elsewhere.  The best luck I have found finding a great rate for Disney hotels is through Undercover Tourist.  Another great place to check is Hotels.com.  They often have rooms available you can't find on Disney's website, especially if you are opting for a Little Mermaid standard room.  But if you see the price and are hoping for something smaller, check out Kayak to compare other websites.
2. Use Disney Skyliner Transportation
The Disney Skyliner Transportation is Disney's newest transportation.  It debuted a couple of months ago.  You can take Gondolas to Hollywood Studios and Epcot.  With Hollywood Studios, you can check out the new Star Wars: Galaxy's Edge section and the new Rise of the Resistance ride.  With Epcot, it gets you into the World Showcase entrance, which is great if you want to visit one of the festivals, you have a dining reservation at one of the restaurants or you enjoy drinking around the world.
And the great thing about Disney's Skyliner Transportation is that there is a Disney Skyliner Transportation Station right by Art of Animation!  So if you are staying at Art of Animation, you should definitely take advantage of this great transportation system.
Can't quite picture what riding Disney Skyliner Transportation would be like?  That's okay; check out our video!  It shows you what it's like to go from the Disney Skyliner Transportation Station at Art of Animation to both Epcot and Hollywood Studios.
3. Watch the Epcot fireworks near the Skyliner Station
Do you like watching Disney World fireworks?  But do you not enjoy waiting around for the fireworks?  Well, if you are staying at Art of Animation, you can actually see some of the fireworks without having to wait around.  And without having to stay in the parks late!
Just check when the fireworks at Epcot are going to be.  Then head to the Disney Skyliner Station between Pop Century and Art of Animation.  And you'll be able to see some of the fireworks!  You won't be able to hear the music or get the best view of the fireworks, so if seeing the fireworks show is important, I would recommend seeing it in the park.  But if you just want to see some fireworks without having to revolve your schedule around it, this is a really great choice.  Especially if the fireworks are past some of your kids' bedtime!
By the way, the current Epcot nighttime show is called Harmonious and my family really loved it.  It contains elements you won't be able to view from Art of Animation (like fountains and screens showing Disney characters and movie scenes). It does, however, also have fireworks, which you can view outside of the theme park. You watch Harmonious here (video filmed from the patio of Rose & Crown):
4. Walk Around Art of Animation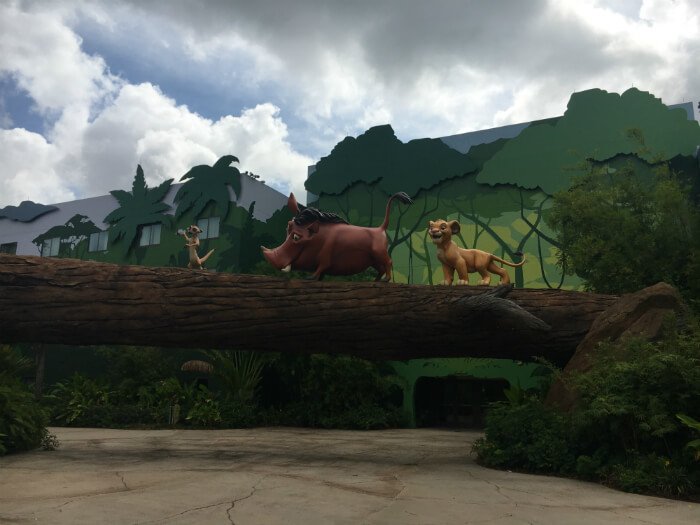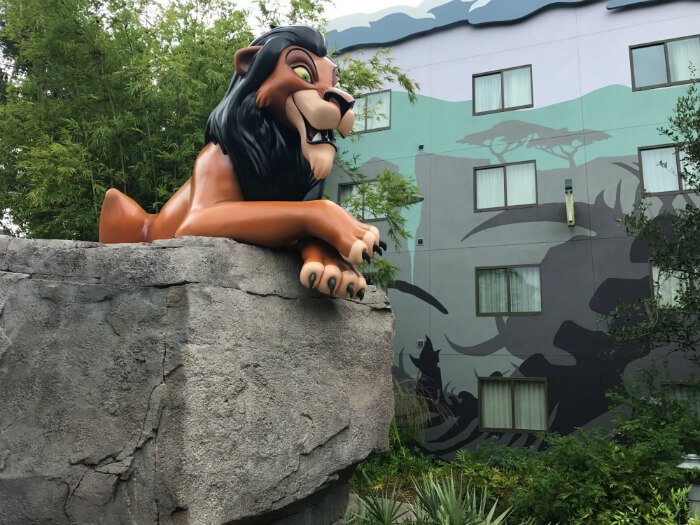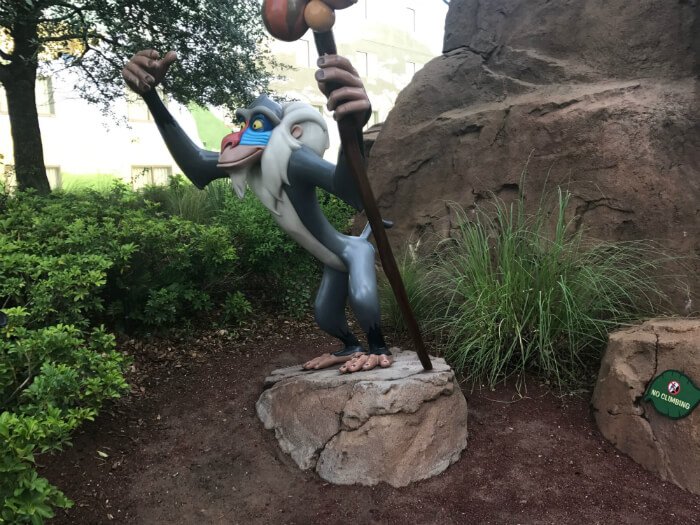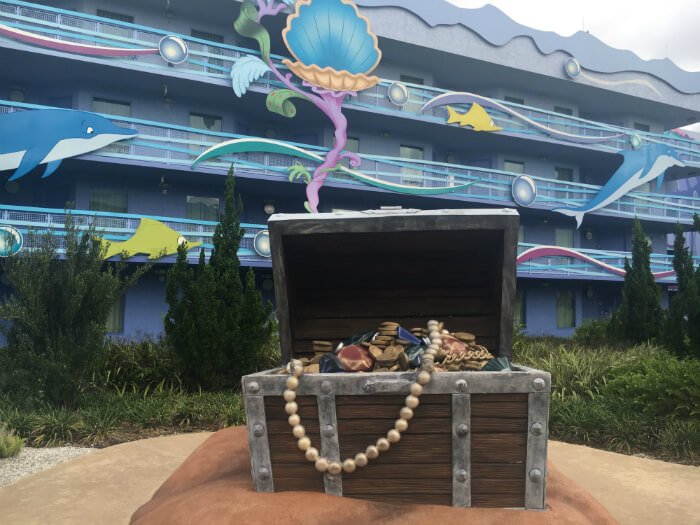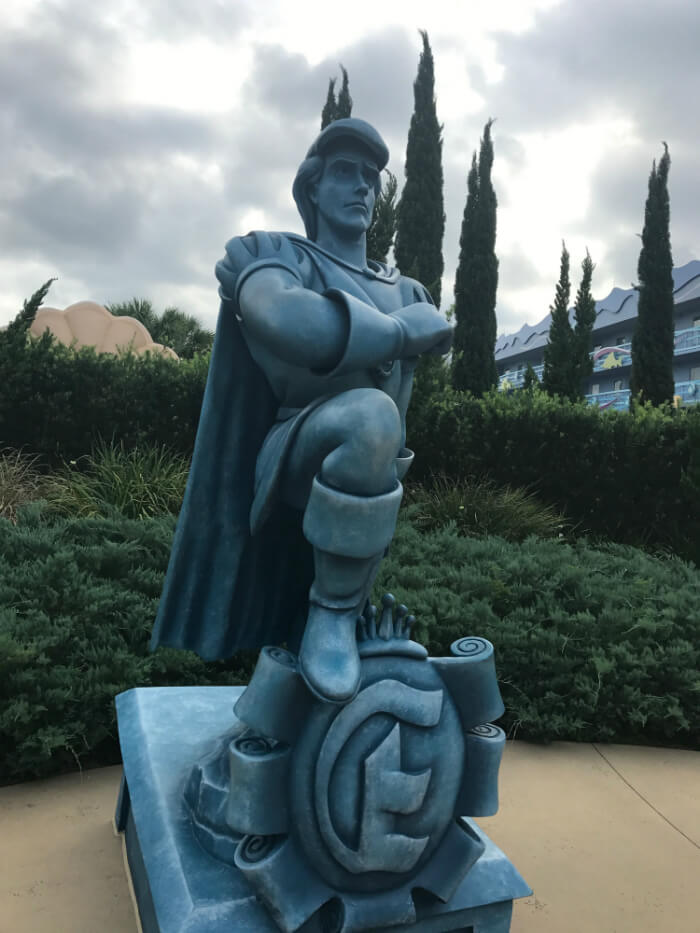 If you like running or walking, then I highly recommend making your way around the entire Art of Animation Resort.  Last time I stayed here, I was staying in the Little Mermaid section but I made sure I visited every section.  I was glad I did, because there's so much attention put in each section.  It's especially great if you have seen the movies.  But even if you haven't, you'll love the attention to detail.  My favorite ended up being the Cars section.  So even if you don't like running or walking, I would consider making your through the resort just to see the awesome decorations!
There are also fun facts up about the making of these Disney & Pixar classic animated films.  So if you are a Disney fanatic like me, you will love reading these!
5. Eat at Landscape of Flavors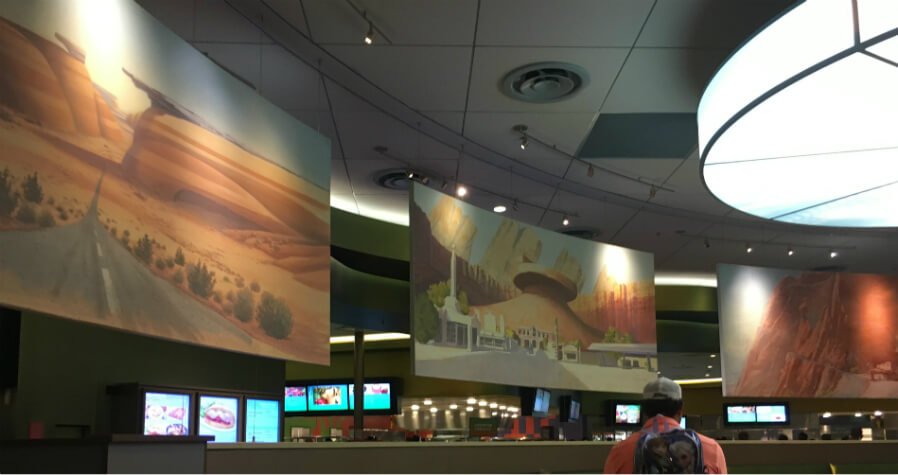 One of my favorite things about Art of Animation is the food court.  Its the largest food court of all the Disney World hotels.  It offers a wide variety of food options so that you can eat multiple meals here and not have the same thing.  Landscape of Flavors is beautifully decorated, too, with lots of pictures from the Disney animated classics.  And there is a Gelato Bar.  Really, I should have started at the Gelato Bar.  Because, Gelato.  And it is so delicious!
6. Get a Refillable Mug
If you're staying multiple days, then you can save money by using the Disney Rapid Fill system.  You get a refillable mug and then you can keep using it throughout your vacation for free drinks!  It pays for itself pretty quickly because Disney charged a lot of money for drinks.  Plus then at the end of your trip, you have a great souvenir to take home!  I like to use the mugs just in my everyday life to give me that wonderful Disney feeling.
7. Walk over to Pop Century
One of the neat things about Art of Animation is that it is so close to another Disney hotel, Pop Century (you can read our full review of this hotel here).  Pop Century is located right across Hourglass Lake.  So one of the neat things you can do is walk over the Generation Gap Bridge and check out this hotel!
If you like running or walking, it's neat to walk across this hotel.  They have different sections for different decades, the 1950s, 1960s, 1970s, 1980s and 1990s.  It is a great nostalgic trip if you've lived through one or all of these decades.  And you learn a lot because there are a lot of facts put up around the hotel.
And you can also consider eating a meal at Pop Century's food court, Everything POP.  Try the tie-dyed cheesecake.  This themed dessert is delicious!
8. Buy Stuff Beforehand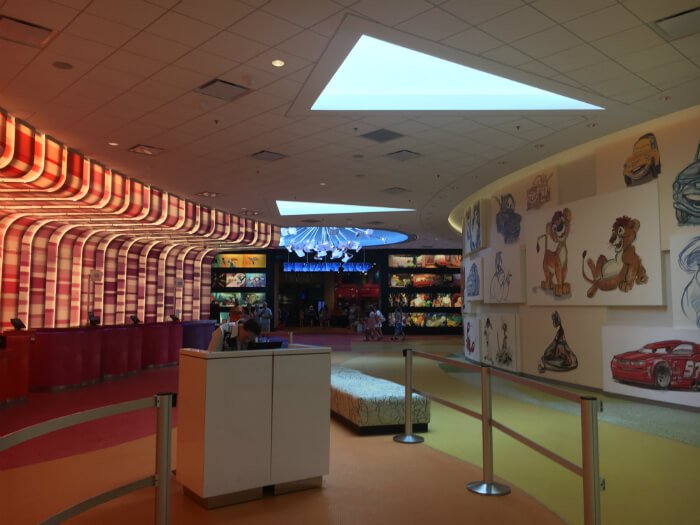 As you may have already figured out, a trip to Disney World can get expensive.  But you can save money by buying some beforehand.  Because if you buy it at Disney World, it will cost you a lot more money.  Here's our list of things you should buy before you go to Disney World.
9. Pick Out Your Magic Band Before You Go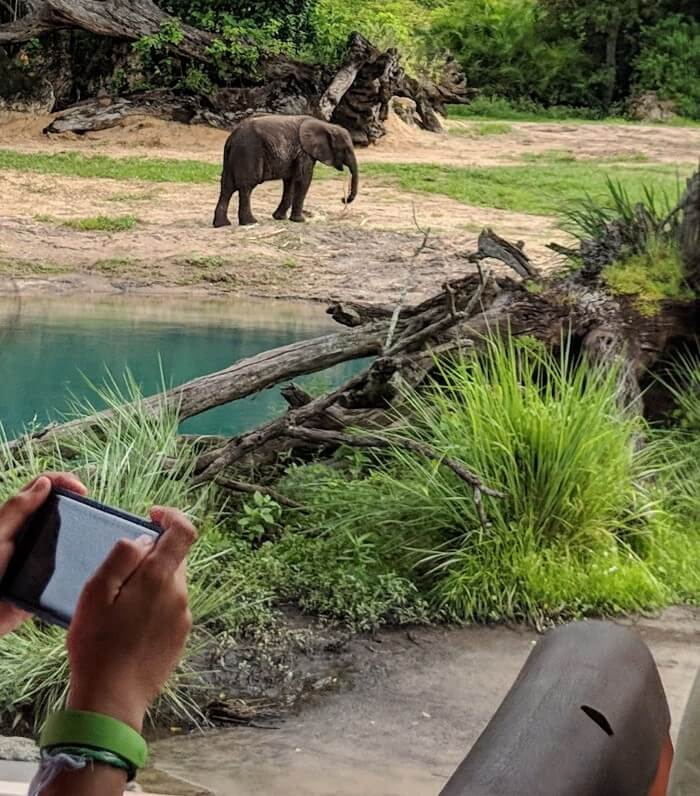 One of the neat features of staying at an official Disney hotel is a Magic Band.  The Magic Band gets you into your room and the Disney parks.  And you can pick out a Magic Band in one of your favorite colors or designs if you pick it out before you go.  Disney will then send you your Magic Band in the mail or you can pick it up at the hotel.  Plus, you'll be able to buy your Magic Bands on sale because you are staying on-site.  And once you have a Magic Band, you can continue to use it on your next Disney trip to get into the parks even if you are staying offsite.  So definitely take advantage of this great feature!
Recently, Disney introduced its newest style of Magic Band, the Magic Band Plus. It has new features that weren't found in previous bands, but it also comes at a more expensive price. We go over if that higher price is worth it here.
10. Decide If You Want Genie Plus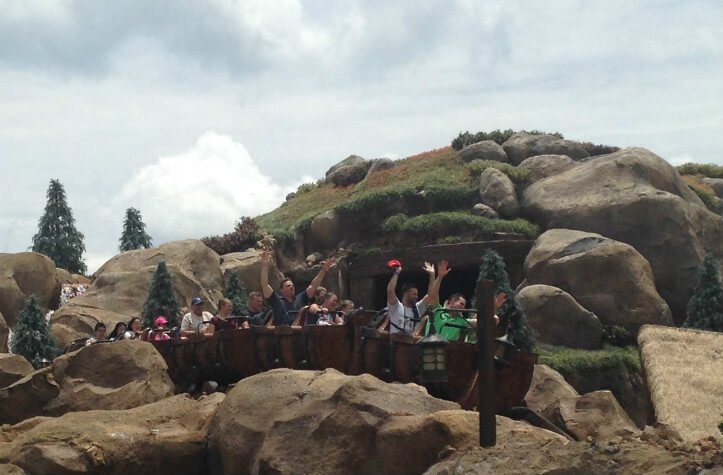 Disney Genie Plus is the system that replaced the previous FastPass system. With Genie Plus, you get to use the Lightning Lane entrance to rides instead of waiting in the longer regular standby line. We go over exactly what Genie Plus is and how it works here.
Genie Plus can be a great way to get more rides done while spending less time in line. It does, however, cost $15 per person per day. And there are only so many Lightning Lane times available per ride. In other words, it's possible that you might not get to use it on all of the most popular attractions. If you're going to buy Genie Plus, you'll want to purchase it in the morning (preferably at 7:00 AM) so that you'll be able to make Lightning Lane reservations while times are still available.
All of this means that it's best to decide if you want to use Genie Plus before you go on your vacation! For help in making this decision, you can see where we go over if Genie Plus is worth it. And if you do decide to purchase Genie Plus, then check out these Genie Plus tips and tricks.
Pin this for later – save it to your favorite travel or Disney board!