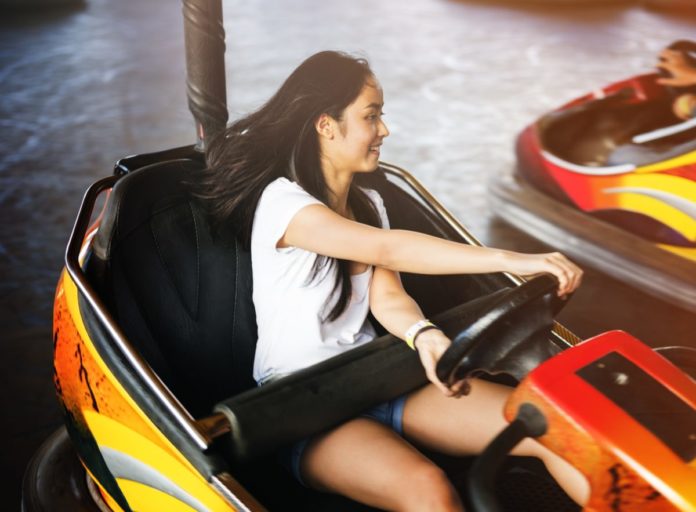 If you click on the links in this post, we may earn money from the companies mentioned in this post, at no extra cost to you. You can read the full disclaimer here.
Arnolds Park Amusement Park has been delighting families in Iowa since 1889 – and your family can have fun here, too, this summer by taking advantage of the discount tickets available!
There are over 20 rides at Arnolds Park plus carnival games and water wars including:
The Legend Roller Coaster (which was built in 1930)
Long Lines Limited Train (A leisurely train ride around the park for everyone!)
Tilt-A-Whirl (Take a fast spin with unexpected turns)
Wild Mouse (A roller coaster with lots of turns & bunny hops)
Rock-O-Plane (A thrill ride where you spin continuously & hang upside down)
Roll-O-Plane (Experience barrel rolls & dives as a pilot on this ride)
The Scrambler (Go round & around on this family ride)
The Bug House (A bug-tacular ride for families)
Pirate's Revenge (Your pirate ship will rock back & forth on this ride)
Spin the Apple (A family ride where you spin around in apples!)
El Paso Train (A kid-sized train ride)
Swinger (A great swing ride for kids)
Kiddie Boats (A boat ride for children)
Dizzy Dragons (A children's ride where they can ride a dragon)
Freddie the Fish (A children's fish-themed ride)
Tipsy House (A weebly wobbly house)
Bumper Cars (Enjoy this classic carnival ride)
Boji Bounce (Hook in a harness & experience a trampoline like you never have before!)
Mirror Maze (A fun-filled maze of mirrors)
Reckless (Strap in & enjoy the fun!)
You can book tickets for single-day amusement park admission at 34% off by clicking here.