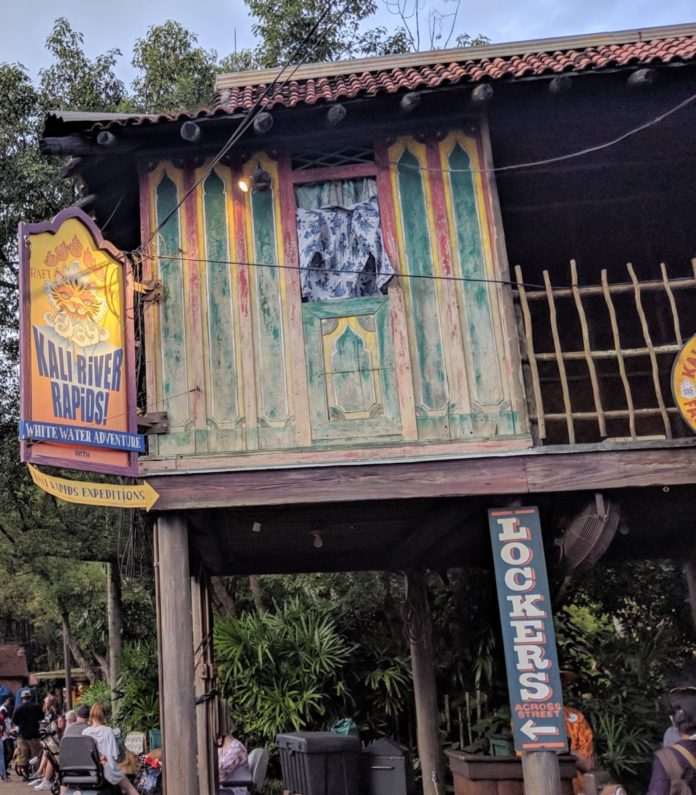 If you click on the links in this post, we may earn money from the companies mentioned in this post, at no extra cost to you. You can read the full disclaimer here.
Animal Kingdom is an amazing park at Walt Disney World in Orlando, Florida – but unfortunately, it can get quite hot during the summer.  There are a number of outdoor restaurants & attractions at Animal Kingdom and at times you have to walk awhile before you get to your next attraction.  This can be super brutal in June, July, August, September (and sometimes during the other months these days) when it is or feels like it's over 100 degrees.
But you shouldn't let this deter you from visiting Animal Kingdom during the summer; instead, check out our hacks and tips on the best ways to beat the heat at Animal Kingdom.
Leave During the Day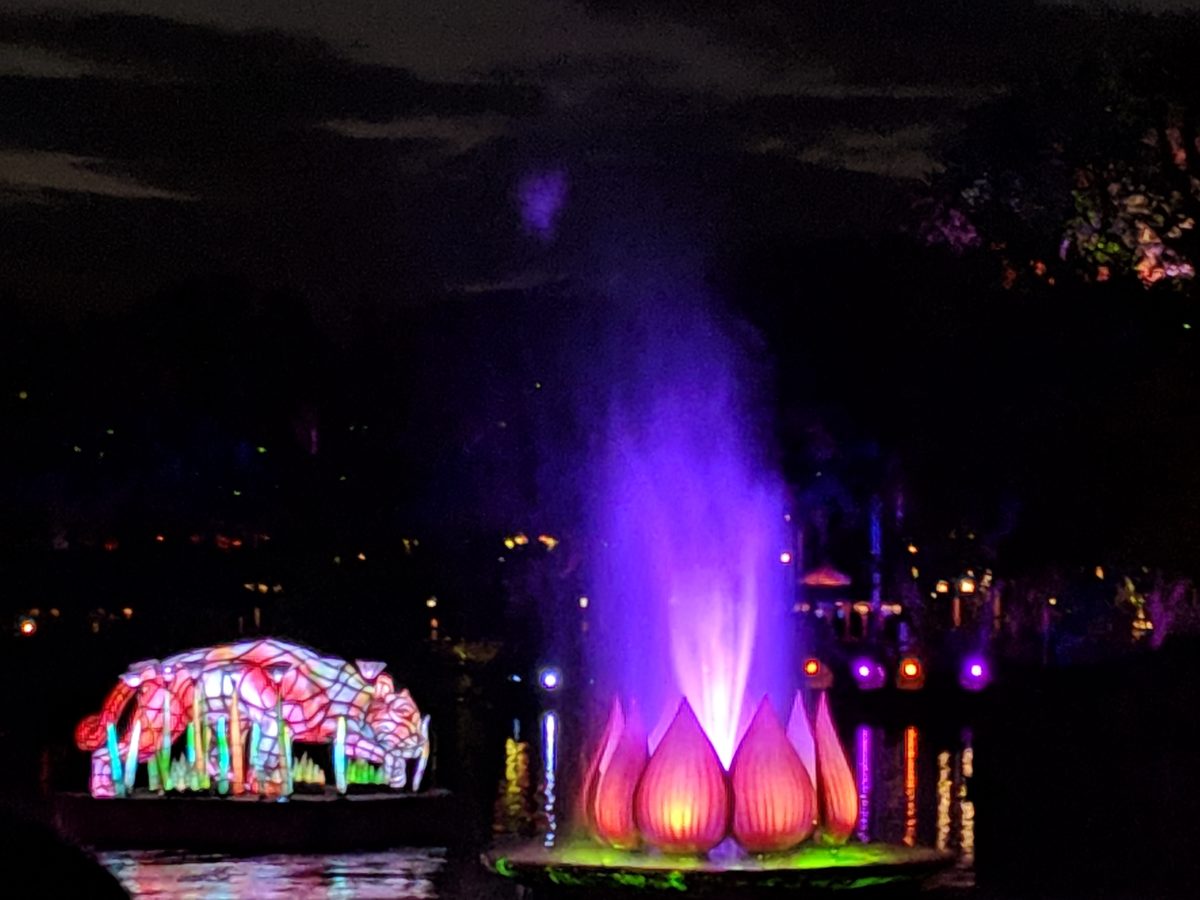 One of the benefits of staying on the property at the Walt Disney World Resort is that you can easily leave and come back during the day.  Some of the Orlando area hotels have a shuttle to the Disney parks but they only depart in the morning and come back at night or late afternoon.  In this case, you could consider starting your day early and go to the parks, then leave during the afternoon and enjoy your hotel's pool, head to a Disney water park (you can find out how to get discounted water park tickets here) or take a nap and then come back at night.  This is also easier if you stay on-site because you can take advantage of Disney's extra magic hours and start your day really early or stay really late, when it is cooler.  Plus, at night, you have the added bonus of being able to see the River of Lights show and Pandora: World of Avatar at night, which is truly special.  And if you're worried about the cost, you can always stay at a Disney Springs or Disney value hotel which are cheaper (you can see a comparison of Disney Springs & Disney Value hotels here) or you can watch this video we made explaining how to rent DVC points in order to stay at Disney deluxe hotels at rates that are sometimes as low as or cheaper than a Disney value or Disney Springs hotel.  But if staying on-site is not an option, don't worry; there are other tips if you're at Animal Kingdom during the day.
Pack a Fan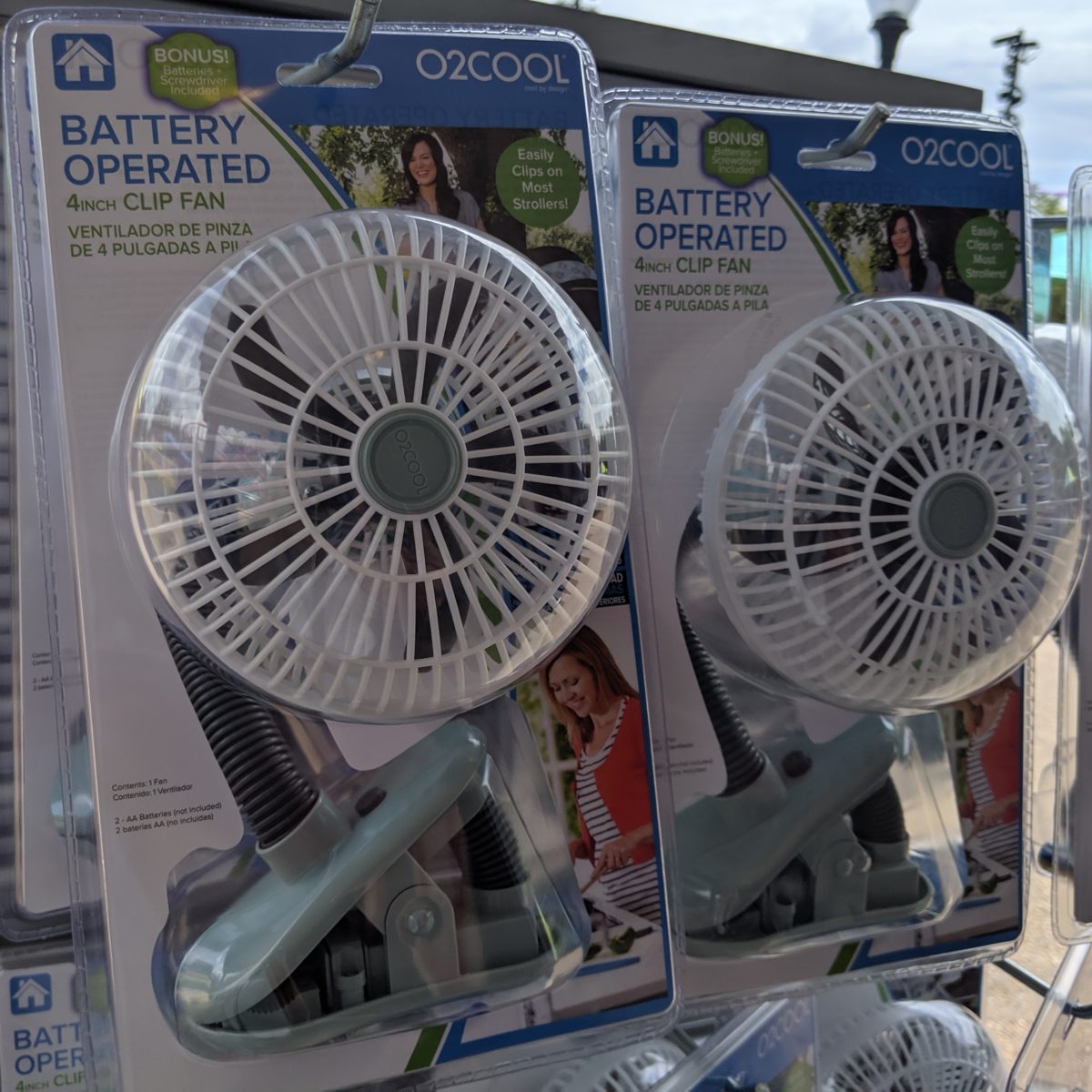 I really love when the outdoor attractions or lines at Disney World have fans, but unfortunately, they don't always do.  But you can get around that by bringing in a fan, and if you have a stroller this fan is perfect because it has a clip you can put on your stroller.
Pack a Cooling Towel
 Another way to cool yourself down at Animal Kingdom is with a cooling towel, which you can buy in packs beforehand to save money or you can even get a Disney themed one – perfect your Disney trip!
Drink Lots of Fluids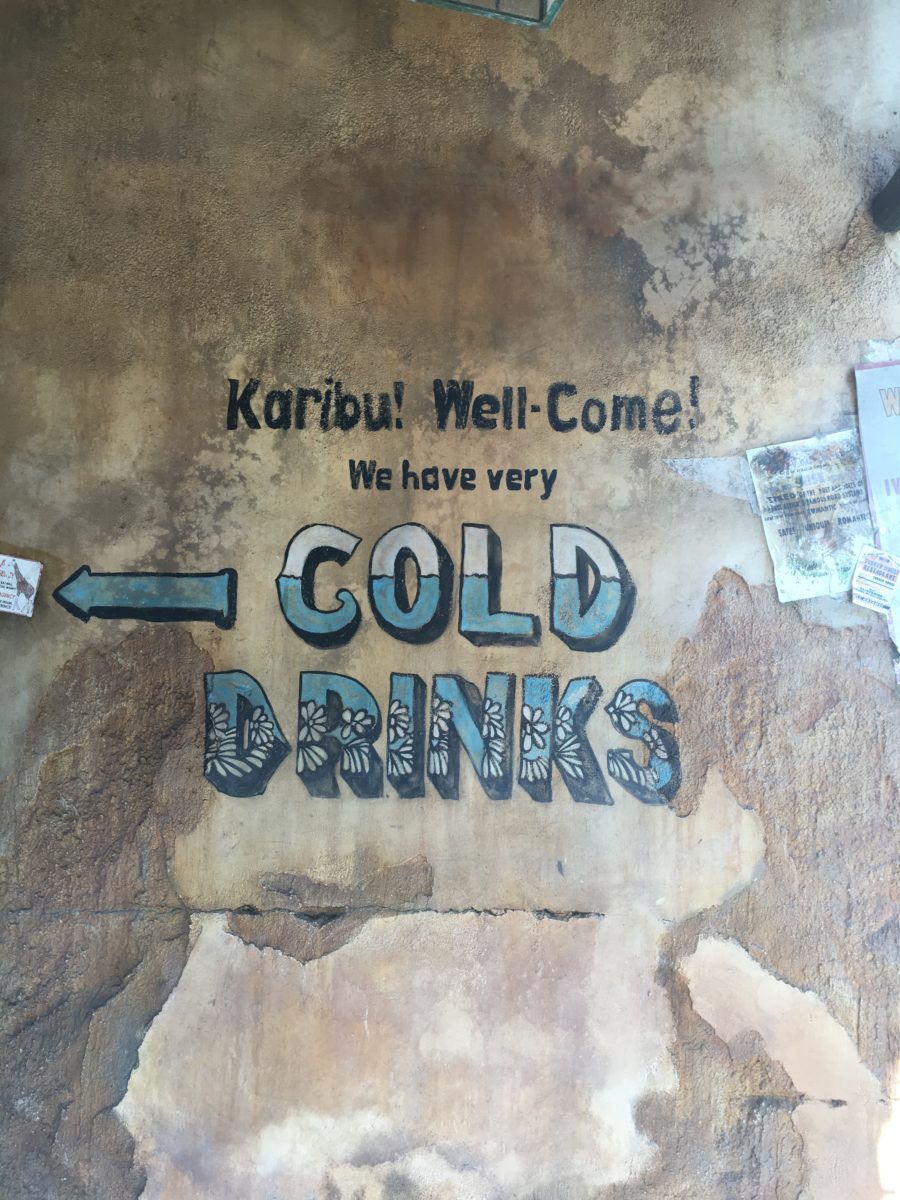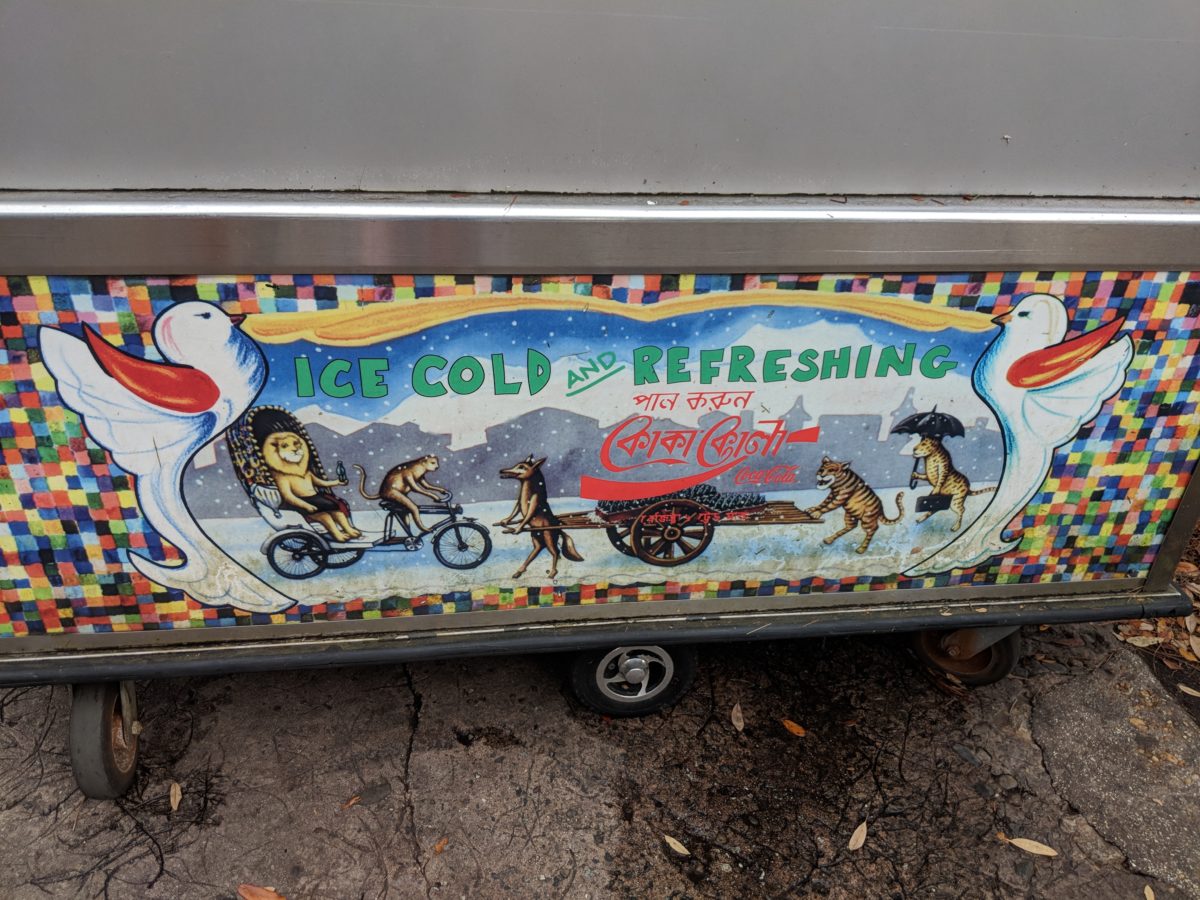 Drinking fluids helps you beat the bad health implications of getting overheated & dehydrated.  You can have water bottles sent to your Disney room with Amazon Prime Now.  If you forget, then don't be afraid to shell out the money to stands you see at Animal Kingdom because it beats the alternative (but it does add up, so remember to go with Amazon Prime Now!).
Ride Kali River Rapids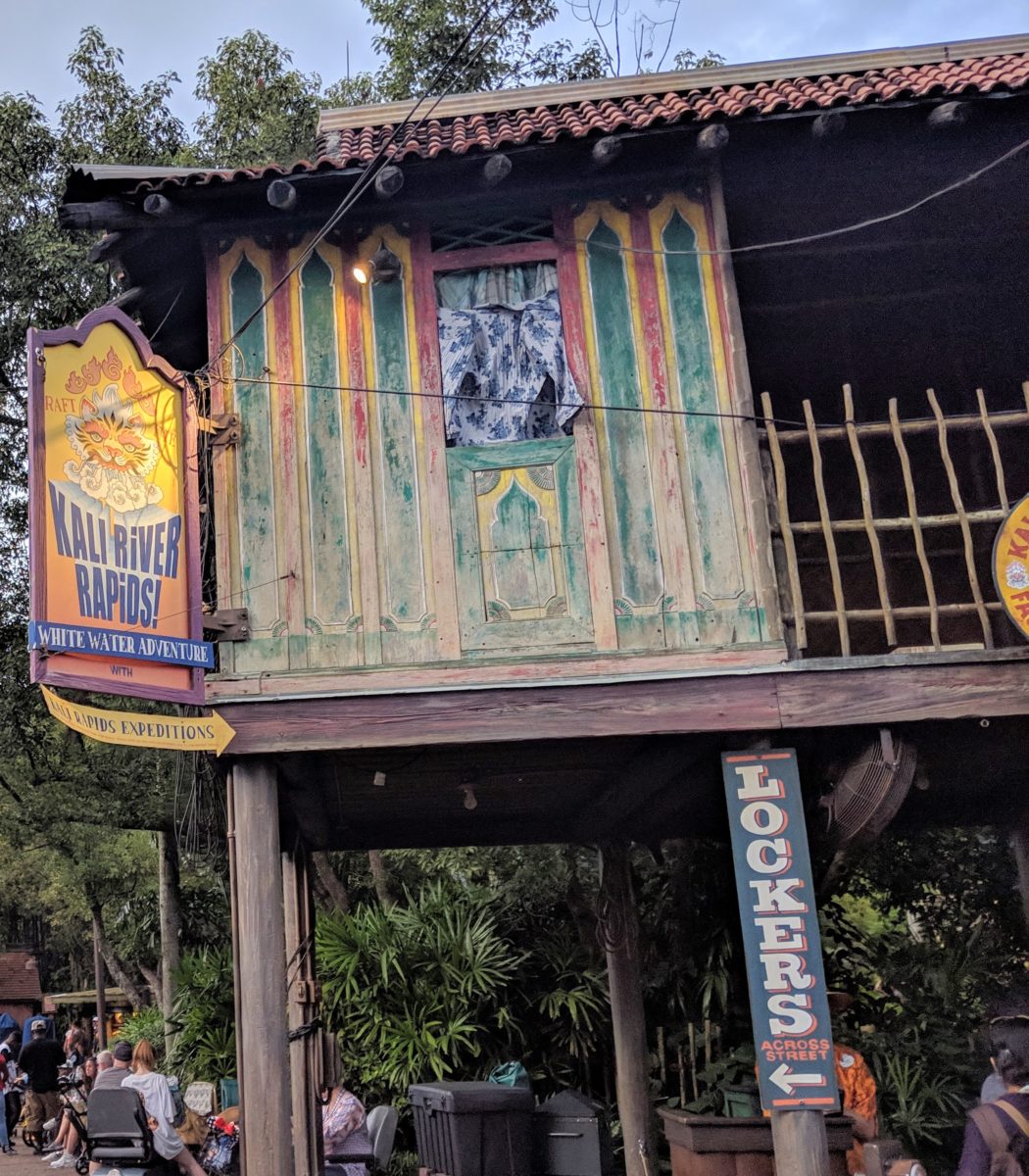 The best ride at Animal Kingdom if you want to cool off would be Kali River Rapids, which is a wonderfully themed river rafting ride that you can get really wet on – which is much appreciated during the summer.  The only negative here is if you get a little too wet, so you can consider getting water shoes to change into just for the ride.
Have a Meal at Rainforest Cafe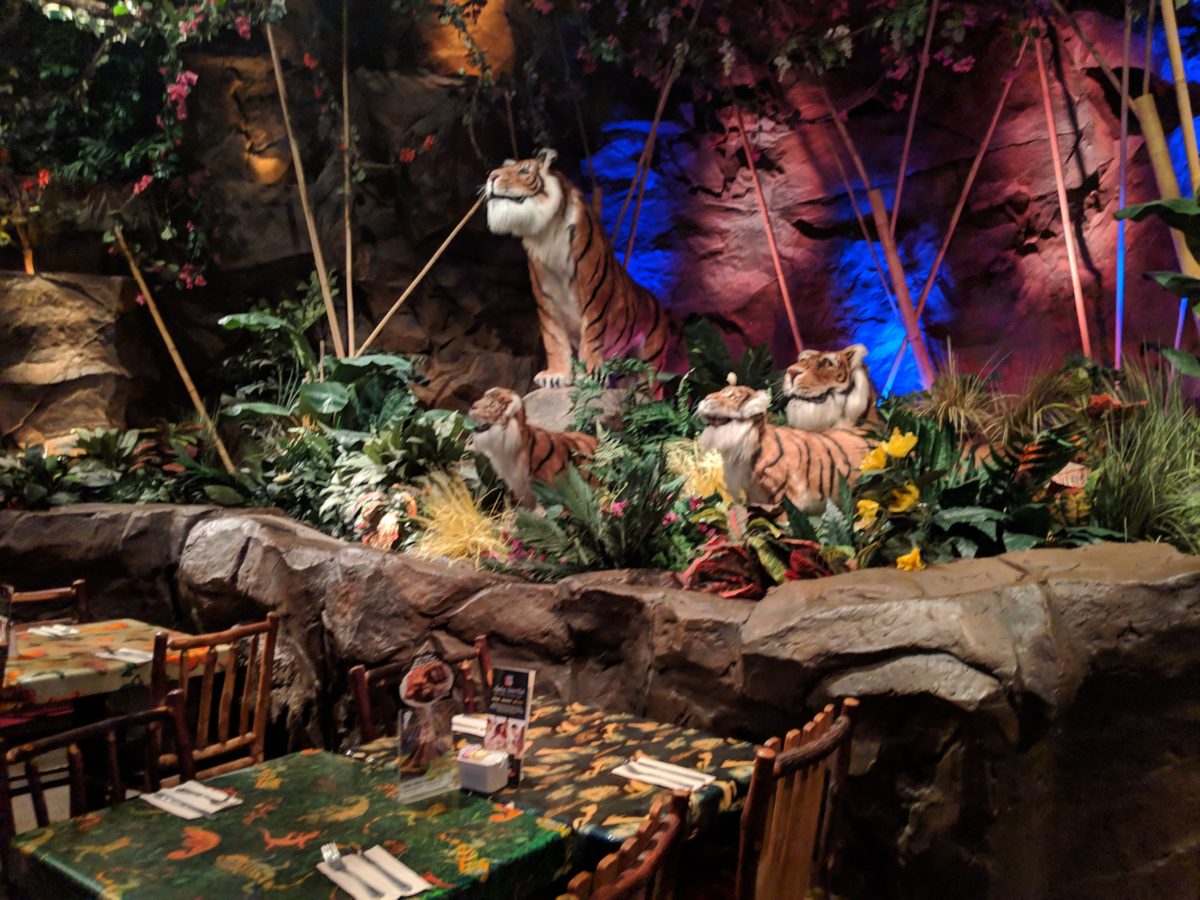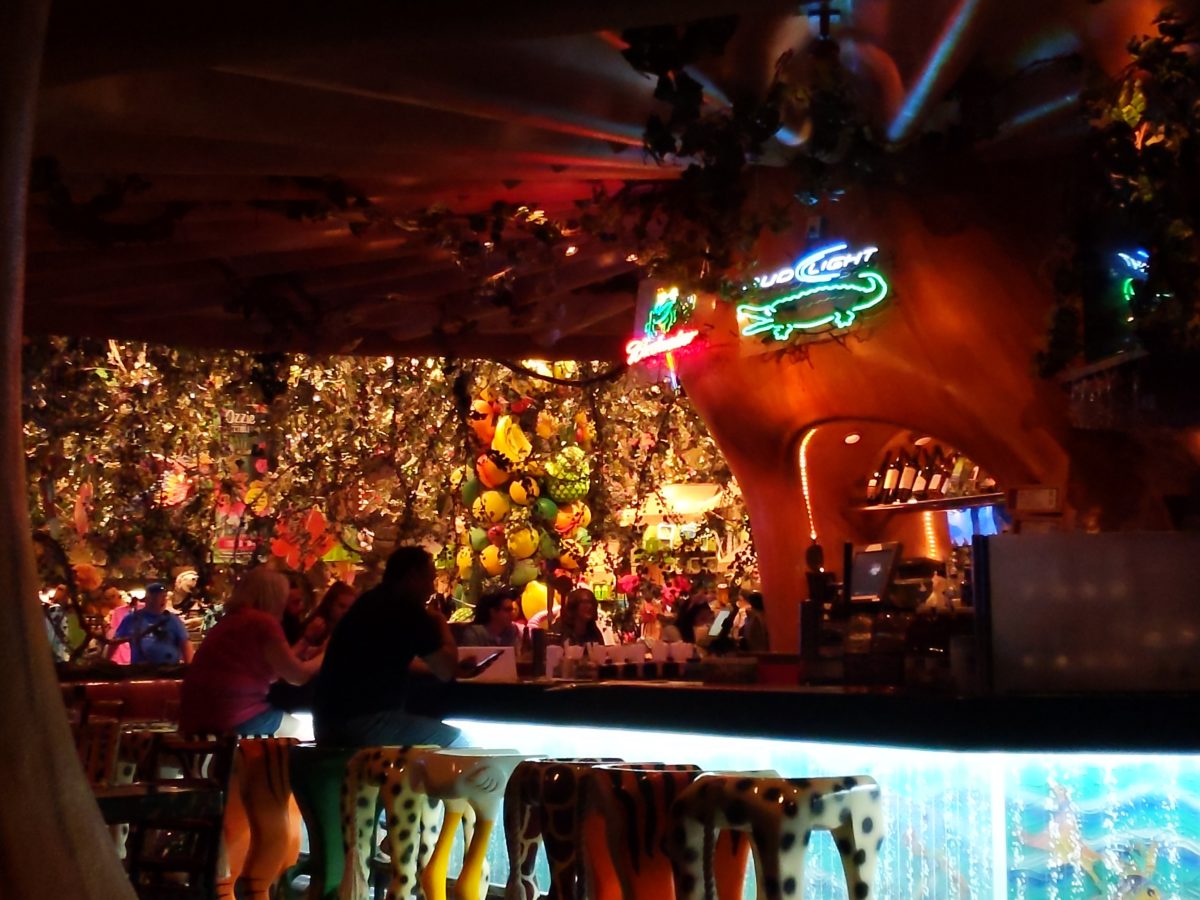 Treat yourself to a meal at Rainforest Cafe.  The restaurant, located at the front of the park, is always cool, and since it is a sit-down meal the meal will be long enough for you to really cool down.  And the restaurant is such fun with the rainforest theme, animatronic rainforest animals, and fish on display so your whole family will be entertained.  Additionally, the food is amazing and the menu is varied so even the pickiest eater will find something they like.  If you're choosing to visit during the morning and at night, you can always have lunch here as the last thing you do for the day because this restaurant is located right by the exit.  The only negative of the restaurant is the price – but luckily, we outline ways to save money at Rainforest Cafe here.  There's also a great bar area where you can get some drinks, too.
Eat at Indoor Restaurants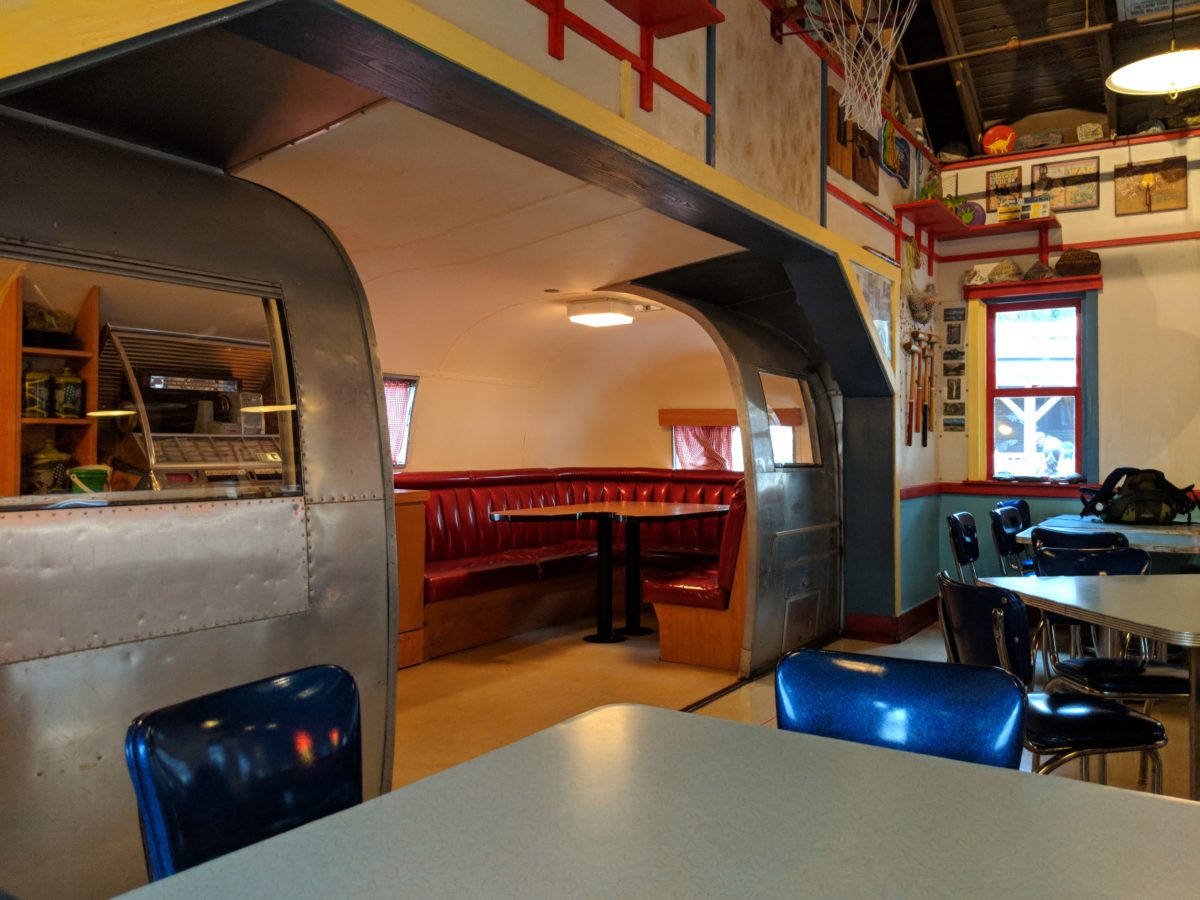 Rainforest Cafe is my favorite restaurant at Animal Kingdom, but luckily there are other indoor restaurants at Animal Kingdom.  When you're hot and hungry, then you can find one close by.  Near Discovery Island & Pandora: World of Avatar is Tiffin's, which is a great signature dining restaurant (that is, not surprisingly, very expensive).  Near Discovery Island there is also Pizzafari, which is a casual dining option (i.e. less expensive), and you can mobile order your food here so you can sit down once you get in the restaurant and order your meal while you're sitting and cooling off.  Looking for other less expensive, mobile ordering, quick service restaurants?  Well, in Dinoland USA, Restaurantasaurus offers a great variety of food and has indoor seating and in Pandora: World of Avatar, you can try Satu'li Canteen. In Asia, if you want another good signature dining option, you can eat at Yak & Yeti.  And finally, if you like character dining, then the Tusker House is a fun character buffet dining with classic Disney characters.  You can find tips for saving money on all of this Disney dining options here.
Watch Festival of the Lion King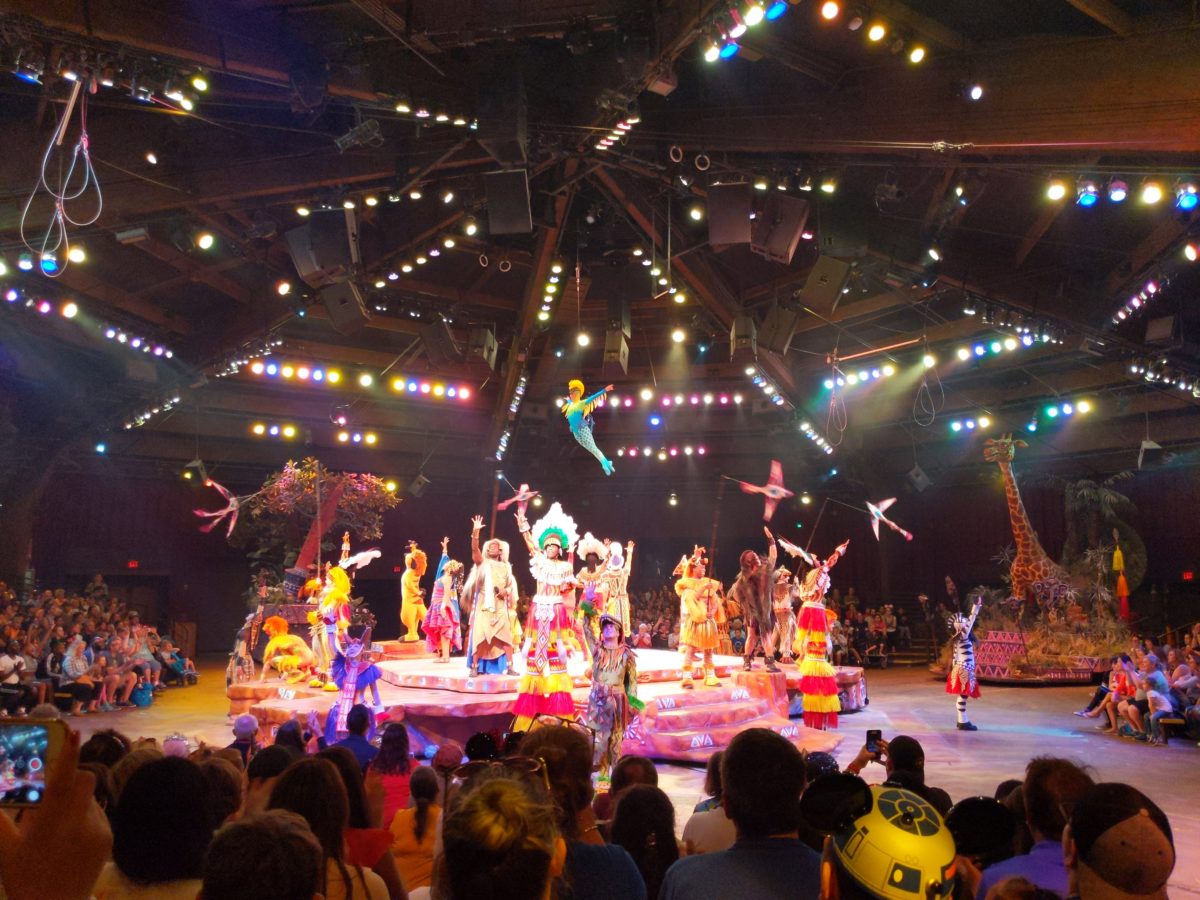 The Festival of the Lion King is a wonderful show at any time of the year, and is a must-see attraction at Disney's Animal Kingdom in its own right, but during the hot summer, this show is even better.  It is indoors and is 30 minutes, which gives you a lot of time to cool down before you face the heat again.
Watch Finding Nemo – The Musical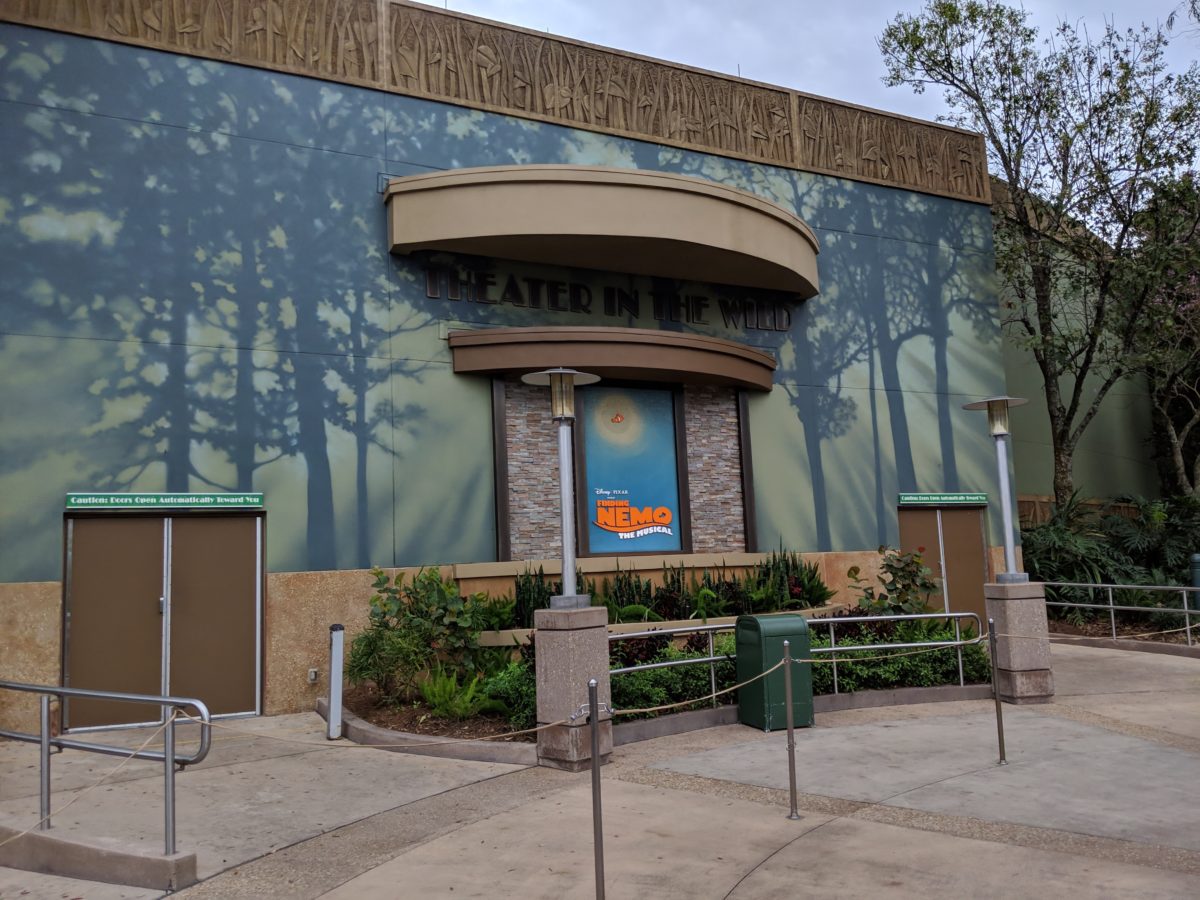 I do not recommend this show as much as Festival of the Lion King from a pure entertainment standpoint because I much prefer the music and variety show aspect of Festival of the Lion, but Finding Nemo – The Musical is 40-minutes long and is indoors, so if you find yourself at Dinoland U.S.A. and want to get out of the heat and the show is letting in, then walk right in and sit down!
Stop in Gift Shops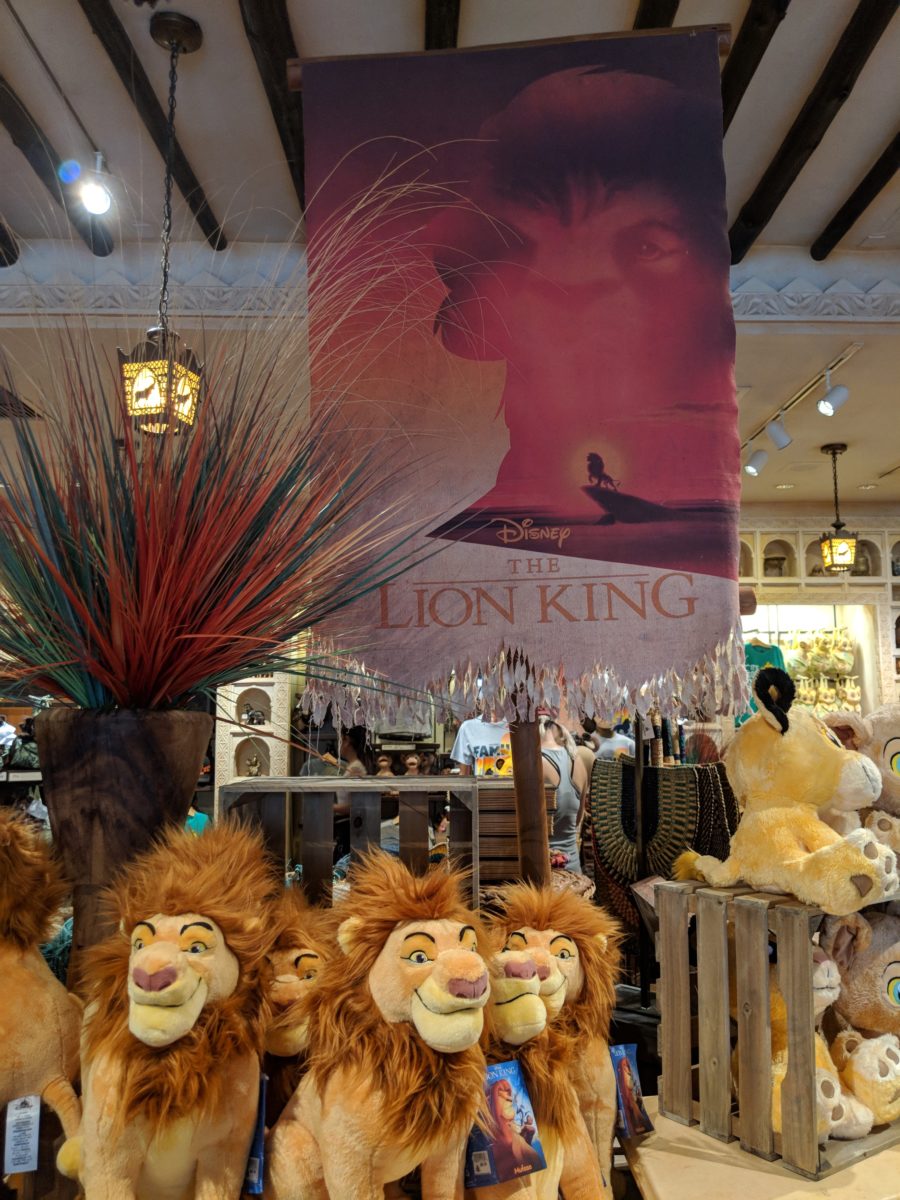 Now, the negative here is that if you have someone in your group (such as a child) who wants to buy everything they see, they could break into a temper tantrum when you don't buy them everything they see in a gift shop (and on a hot day, temper tantrums are more likely to happen).  But if this isn't a worry, then stopping in a gift shop to break up long walks along the park can be hugely helpful.  It's Disney, so there's always a gift shop nearby, and sometimes just a few minutes in an air-conditioned building can really do wonders when you're incredibly hot.  And you could always try the tactic of promising your child maybe one gift you'll get them when you get home and then buy them a cheaper version you can find online, like this cute Mufasa plush toy.