If you click on the links in this post, we may earn money from the companies mentioned in this post, at no extra cost to you. You can read the full disclaimer here.
My family and I absolutely love all the Disney World hotels in Orlando, Florida.  We're excited anytime we have an upcoming trip where we're staying at a Disney hotel.
But one hotel kind of stands out from the other Disney hotels.  And that hotel is the Grand Floridian.  Maybe it's because it's close enough to walk to the Magic Kingdom.  Perhaps it's because you can take a monorail to the Magic Kingdom or to Epcot (when it's running).  Maybe it's the luxury feel of the hotel.  Or maybe because it literally has Grand in the title.
At any rate, I know your family would absolutely adore a stay at the Grand Floridian like my family has.  But before you start planning your trip, let me give you some tips on how you can make your stay even better.
1. Book a Stay with David's Vacation Rentals
So I stayed at a number of Disney hotels before I stayed at Grand Floridian.  It wasn't that I didn't want to stay at the Grand Floridian.  It's just that the price was so expensive.  It seemed like a much better deal to stay at a cheaper Disney hotel than pay four figures a night at the Grand Floridian.
But that was before I found out that you can book stays at Disney's Vacation Club villas.  I used to think I couldn't because I am not a Disney Vacation Club member.  But luckily, that is not true.  You can actually stay there by buying points from members and using those to stay there.
Now, at first, this seems confusing.  But luckily appearances are not as they seem.  It's actually pretty easy.  We talk about the process here.  And you will be happy with the results.
Like, let's take a month ago.  My family stayed at the Grand Floridian for four nights.  We stayed in the Disney Vacation Club villa building (it's a short, covered walk from the main building).  We paid under $400/night for four people.  If you've ever priced the Grand Floridian, then I don't have to tell you what a great deal that is.
And when you book through David's Vacation Club Rentals, you don't have to pay for parking or taxes.  Because when I was talking about under $400/night, I meant final price.  Not before a bunch of taxes and fees were added on.
So I definitely recommend using David's Vacation Club Rentals to book your stay at the Grand Floridian.  You can click here to get started.
2. Buy Essentials Before You Go
So as I said, the Grand Floridian is one of the more expensive Disney World hotels.  One way to make the cost of your overall trip lower is to buy some of the things you'll need at the park before you go.  This probably won't surprise you, but if you buy them at Disney World, you will pay more money.  They know they have a captive audience and do overcharge for items.  So check our list of what to buy before you go to Disney World.
3. Buy Discounted Disney World Tickets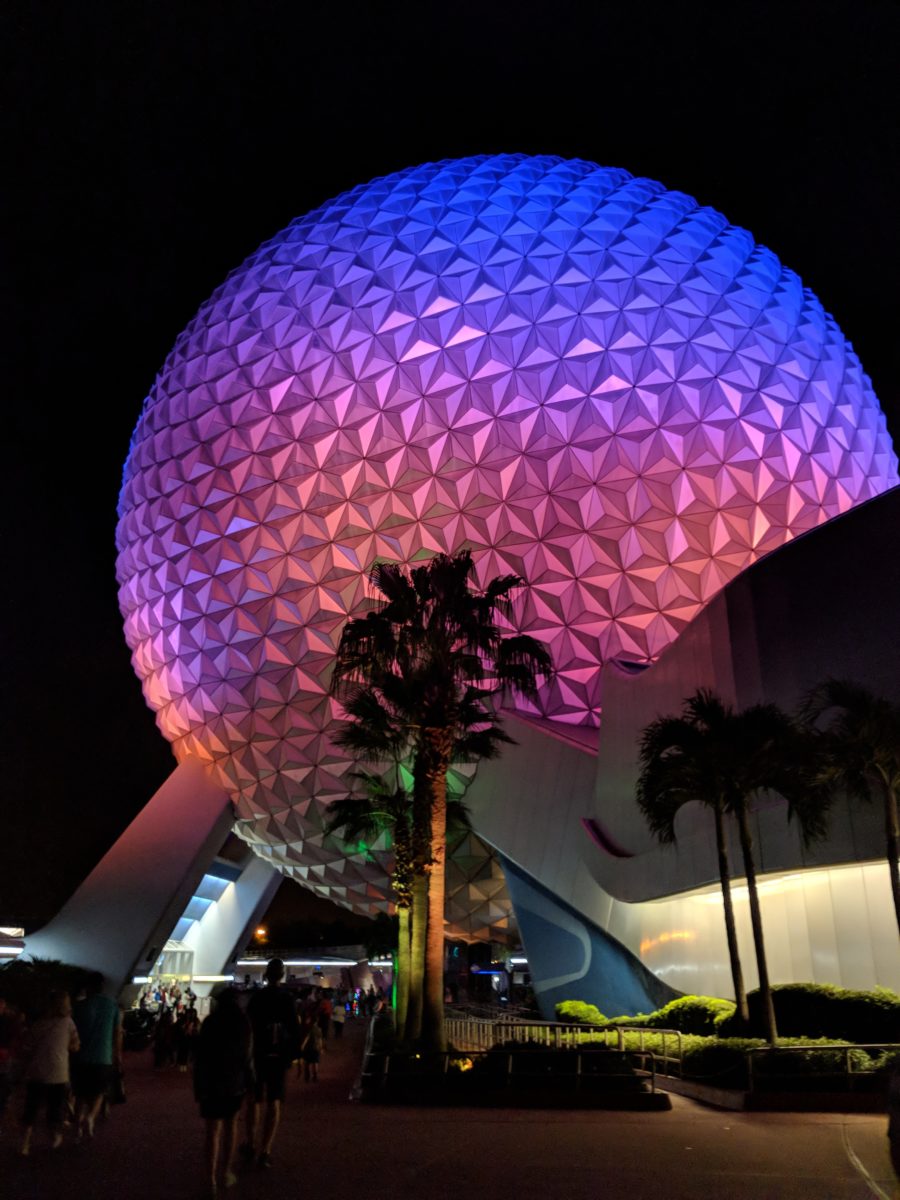 Another way to save money on your overall Disney World trip is to pay less for Disney World tickets.  And we tell you how to find discounted Disney World tickets here.
4. Eat at the On-Site Restaurants
But enough about money!  Let me tell you about some of the ways you can really enjoy your stay at the Grand Floridian.
One of those ways is to take advantage of the great restaurants at the Grand Floridian.  My family has eaten so many meals at their Gasparilla Island Grill.  That is the Grand Floridian's quick-service restaurant.  It has a great menu for breakfast but also lunch and dinner.  My family ate multiple meals there.  We were able to find multiple menu items that we liked so we could mix it up.
But they also have other great restaurants.  They have great high-end restaurants.  Victoria & Albert's has been a AAA Five Diamond Award recipient since 2000.  Citricos serves Mediterannean cuisine along with award-winning wine.
They also have on-site character dining at 1900 Park Fare.  They have a Supercalifragilistic Breakfast with Disney characters like Mary Poppins (which I am sure you guessed giving the title!), Alice in Wonderland, Tigger, Winnie the Pooh, and the Mad Hatter.  At night they have Cinderella's Happily Ever After Dinner character buffet meal with Prince Charming and Cinderella.
My family really liked having breakfast at the Grand Floridian Cafe.  It's more expensive than Gasparilla Island Grill but still affordable.  We wrote our review here.
5. Eat at Nearby Restaurants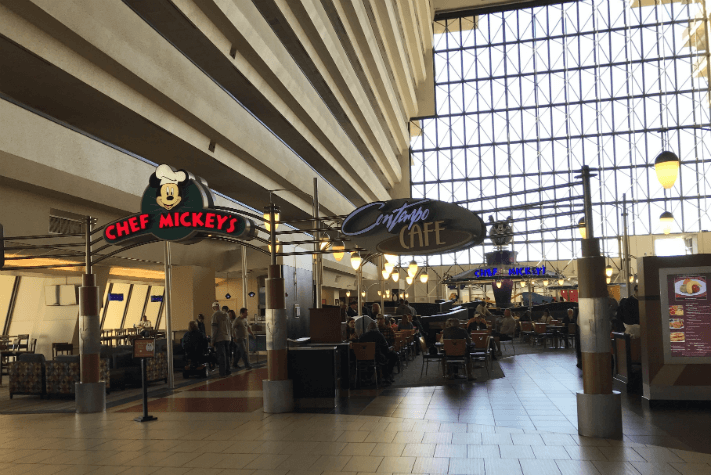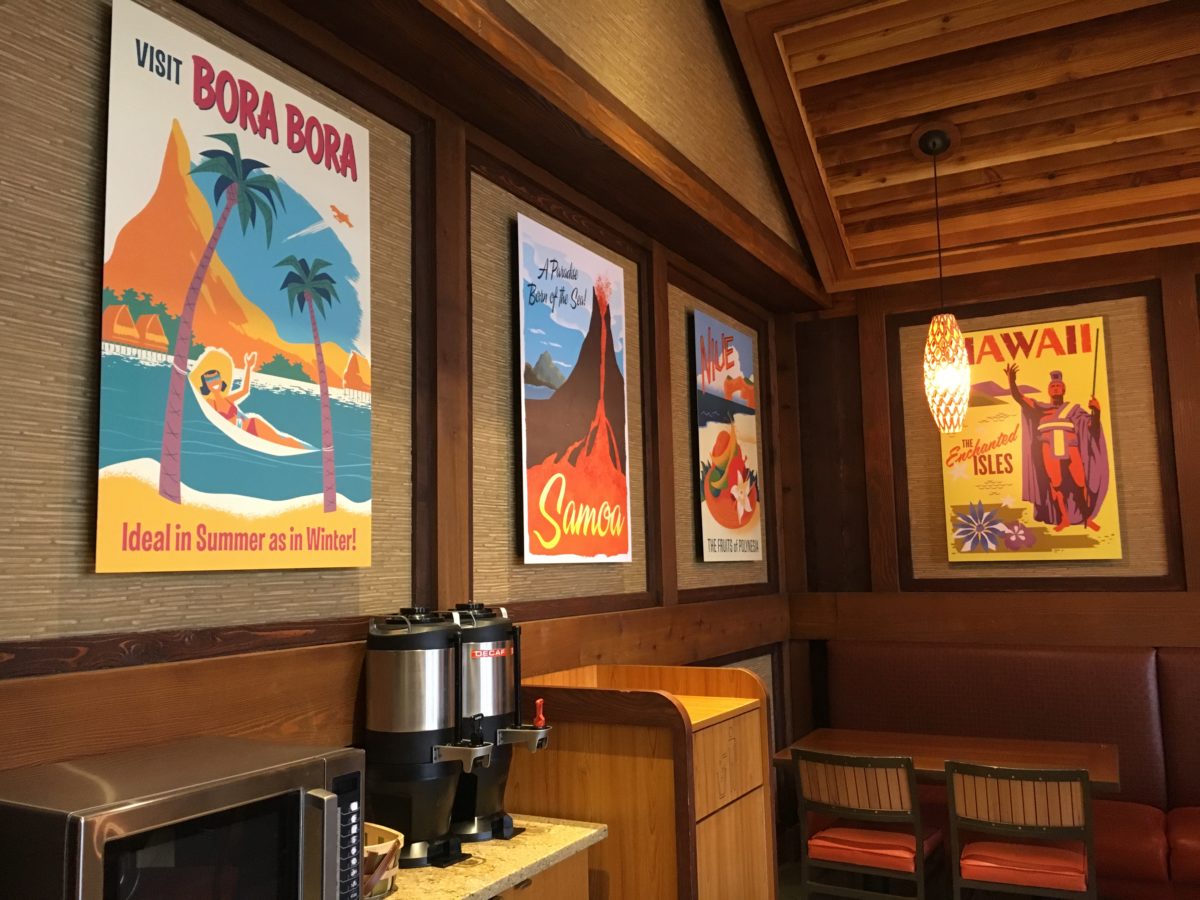 So, as I mentioned earlier, the Grand Floridian is on the monorail line.  That means you can easily take the monorail to the Magic Kingdom.  It also means that you can take the monorail to the other hotels on the monorail line, which are the Polynesian Resort and the Contemporary Resort.  And they have great restaurants, too.  The monorail wasn't working for the Polynesian while we were there because of refurbishments (but that will be fixed soon) but we did have breakfast at The Wave of American Flavors.  We reviewed it here.
6. Take the Monorail or Boat to the Magic Kingdom
So I have already told you that you can take the monorail to the Magic Kingdom.  And you definitely should.  It is a really fun, neat way to get to the Magic Kingdom.  And the monorail to the Magic Kingdom from the Grand Floridian is really short.  It is the last stop on the monorail before the Magic Kingdom.  So you get in and in no time at all really, you're there.
But another way you can get to the Magic Kingdom is a boat.  And that is a lot of fun, too.  So if you ever want a change of pace, or if the monorail is down, take the boat.
7. Walk to or from Magic Kingdom
The Grand Floridian recently added a walkway to the Magic Kingdom!  I've walked from the Contemporary Resort before to the Magic Kingdom, but on my last visit, I used the Grand Floridian walkway.  It is longer than the Contemporary walkway, but it still definitely doable.  And it's a really neat feeling to be able to walk to the Magic Kingdom.
It's also a great option if you are leaving Magic Kingdom.  If the monorail or boat isn't working, you can walk back.  Or once, there was a very long line to the monorail so we went ahead and walked back to our room.  So if you are leaving the park at closing and the lines are huge for both, definitely take advantage of the walkway.
8. Take Busses Back to Polynesian or Contemporary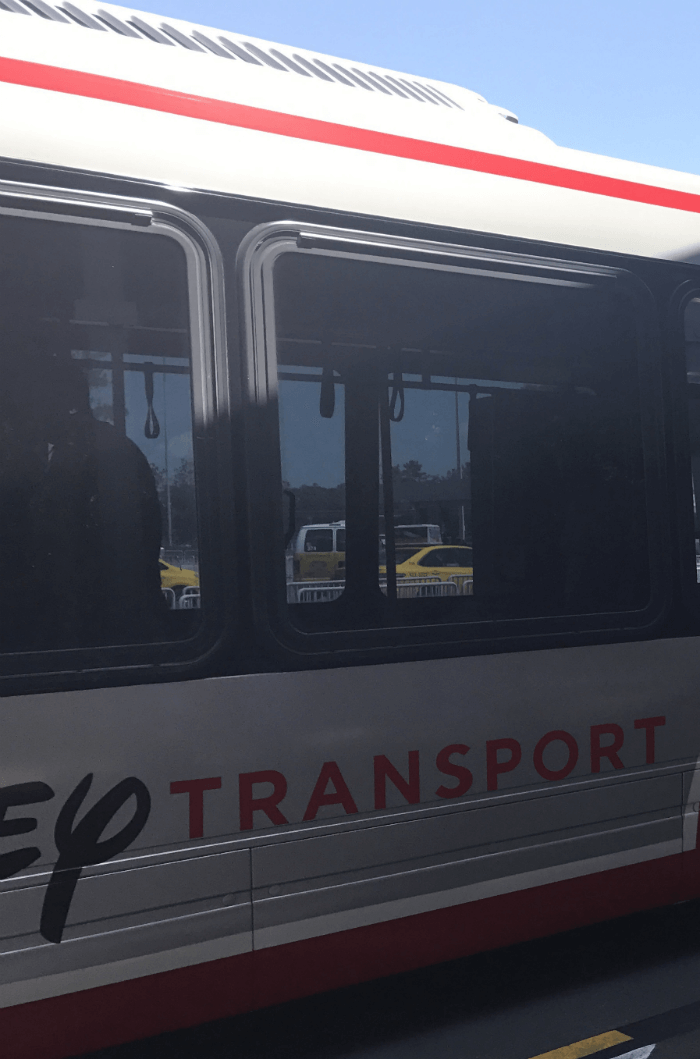 Okay, so I have talked before about the proximity of the Grand Floridian to both the Polynesian Resort and the Contemporary Resort.  It's actually close enough to the Polynesian Resort that you can walk to and from the Polynesian.
I'm going to tell you a tip that could save you a lot of time.  If you've been to Disney World before, then you may know what it's like to wait for your bus after a day at the park.  And wait.  And wait.  I think I had to wait once an hour (or at least it felt like an hour!) for my bus to get back from Typhoon Lagoon.
So here's the tip.  If it looks like the bus back to the Grand Floridian just left (and you can tell sometimes if no one is standing in line) consider taking a bus back to the Polynesian or the Contemporary if their busses come.  If the Contemporary comes, then you can then take the monorail to the Grand Floridian.  If the Polynesian comes, you can walk back to your room, take the monorail, or take the boat.  The extra steps will add on time, but you can still save time overall.  Also, it can be a way to get out of the hot sun.  And if you've stood in the hot sun, you will appreciate this.
9. Take Advantage of the Hotel Amenities
The Grand Floridian Resort & Spa is more than just a place to sleep at night in between visits to the Disney theme parks.  I mean, that is pretty apparent from the "resort" and "spa" in the title!  They have a spa.  There are afternoon teas.  They have amazing pools.  They have a beach you can relax on.  There are daily activities you can enjoy at the hotel.  For example, you can relax under the stars and watch a Disney movie at night.  There are so many things to do here you could probably have an entire day of fun here without ever going to a Disney theme park.  So make sure you take advantage of some of these amenities while you are there!
10. Spend Time in the Lobby
The Grand Floridian has, as the name would imply, a grand lobby.  It is really beautiful.  You can sometimes listen to a live piano player.  They have comfortable sofas in the lobby.  Take some time out of your day, relax in a sofa, and be entertained by the beautiful piano music.
Grand Floridian Videos
To sum up, here's a quick look at the top 7 tips for staying at Disney's Grand Floridian Resort:
And you can see for yourself what the hotel is like in this virtual tour: